The heart-stopping shots are the work of aerial photographer Jason Hawkes who developed a love of Britain 's varied landscape since taking his first flying lesson 20 years ago.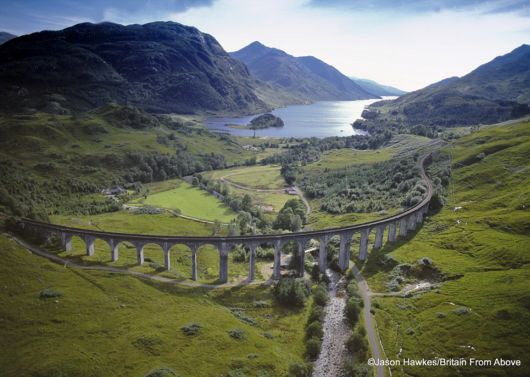 Perfect location: The Glenfinnan Viaduct in Scotland featured in the Harry Potter films.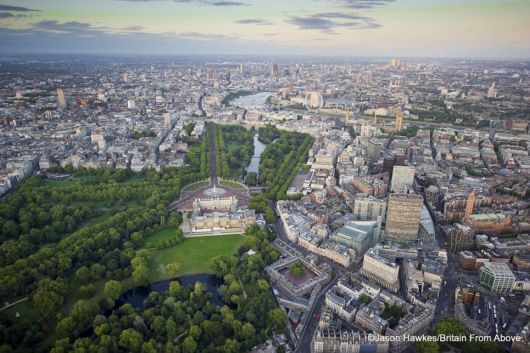 Jubilee year: Buckingham Palace dominates the landscape in this aerial view of London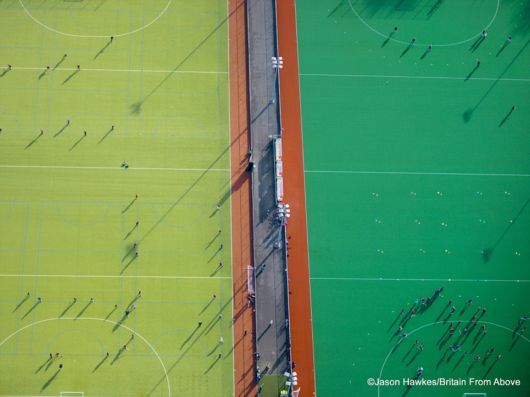 Jolly hockey pics: Pictured from above these sports pitches and the ant like people playing take on a strange geometrical beauty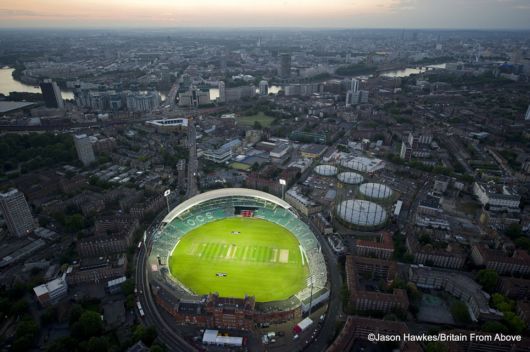 Field of dreams: The Oval cricket pitch in South London at night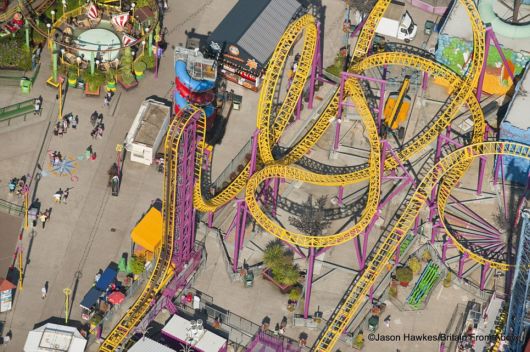 Fun land: A rollercoaster track twists and turns to form an incredible colourful image at this amusement park in Southend-on-Sea.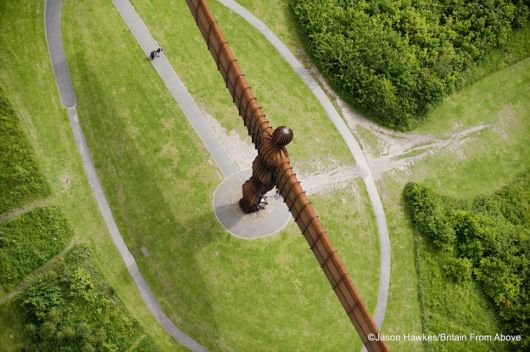 Looking down on an angel: A rarely seen view of Anthony Gormley's Angel of the North sculpture in Gateshead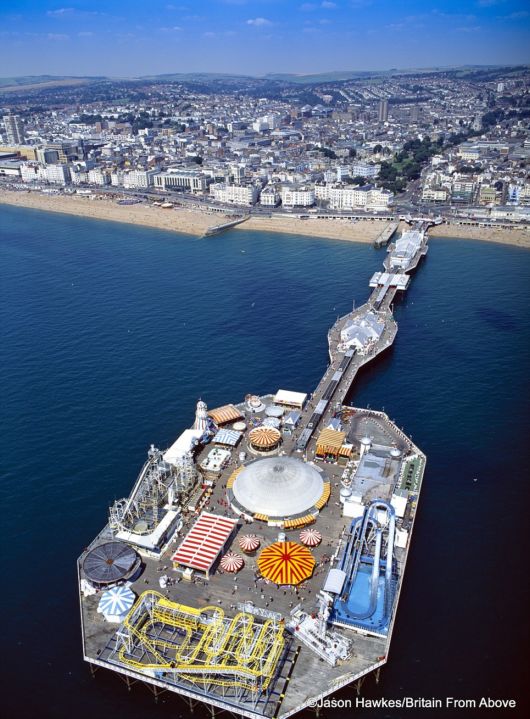 Brighton Pier: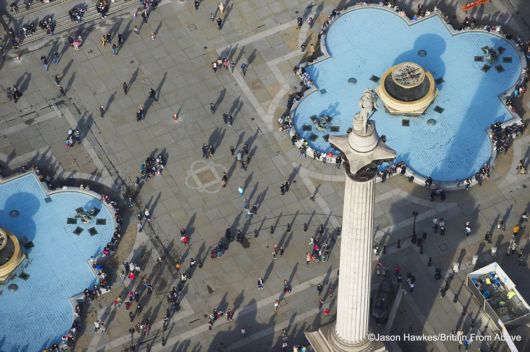 Hanging out with Nelson: A view looking down on Nelson's Column in London 's Trafalgar Square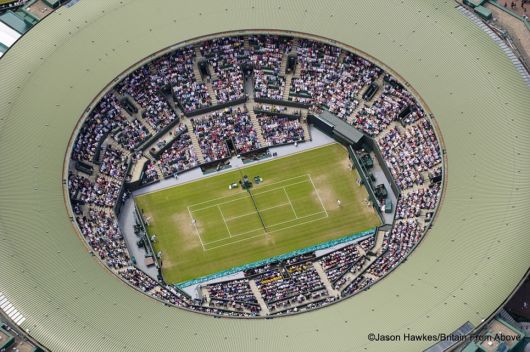 Ace view: Centre Court at the Wimbledon Lawn Tennis Club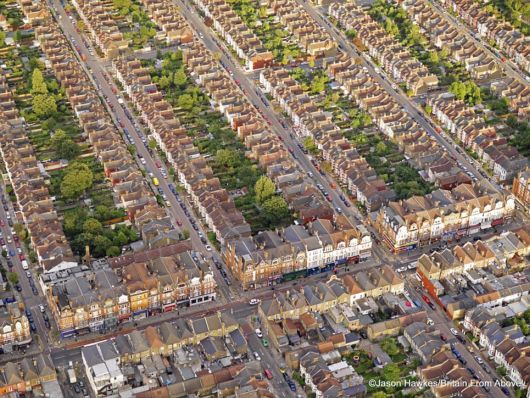 London suburbs: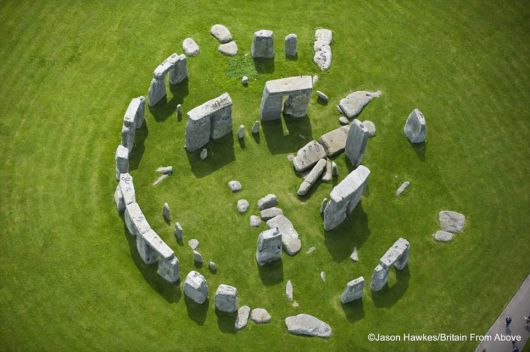 Heritage site: A quiet moment at Stonehenge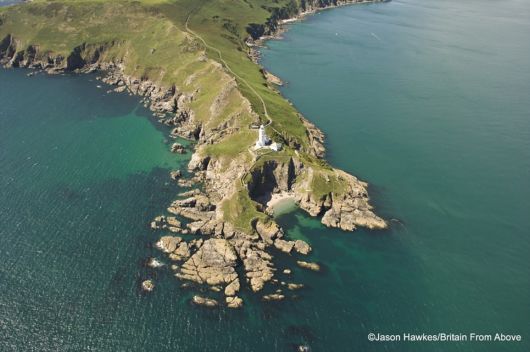 Nooks and crannies: A lighthouse looks out over a rugged stretch of coast near East Prawle in Devon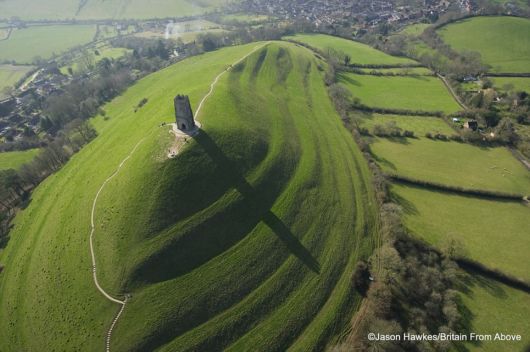 Myth and legend: Some believe Glastonbury Tor in Somerset is the final resting place of King Arthur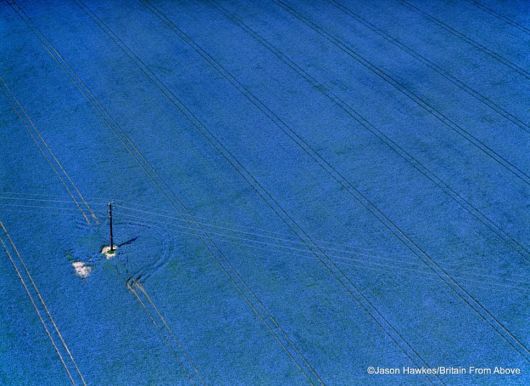 Bluegrass: A field of Flax in Buckinghamshire takes on magical properties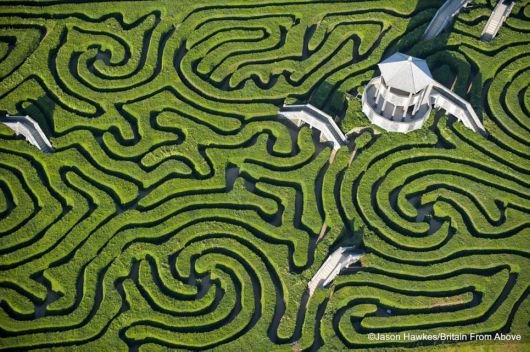 Wrong turns: Longleat maze near Bath is the largest in Britain