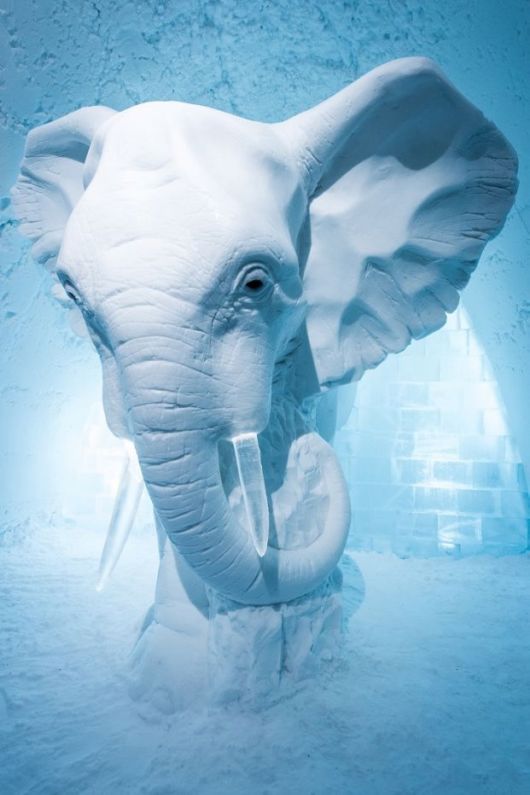 Since 1988 the ICEHOTEL of Jukkasjärvi, Sweden, has been wowing its guests with stunning art and beautifully designed rooms made entirely of ice. Not only is the hotel a fascinating art exhibition showcasing over 1,000 tonnes of sculpted ice, it's also a fully functioning hotel that guests can spend the night in… if they can deal with the chill factor that is!.
Every year the hotel is built from a fresh not long after the river Torne freezes over which is 200km from the Arctic Circle. The hotel takes around 2 months to complete with the basic structure being formed first to make room for the artists that travel from all over the world to fill the hotel with surreal sculptures and artworks.
Sadly the hotel normally melts away in spring, but for the time being this years hotel design looks truly out of this world. For more information on the hotel visit here and to see more visit Instagram.