The Thousand Island an extraordinarily beautiful place in Canada, which has also the second name – "Garden of the Gods". Since this area was named French conquistadors in the 18th century. The Thousand Islands constitute an archipelago of exactly 1,864 islands that straddles the Canada-U.S. border in the Saint Lawrence River as it emerges from the northeast corner of Lake Ontario. They stretch for about 80 km or 50 miles downstream from Kingston, Ontario. The Canadian islands are in the province of Ontario, the U.S. islands in the state of New York.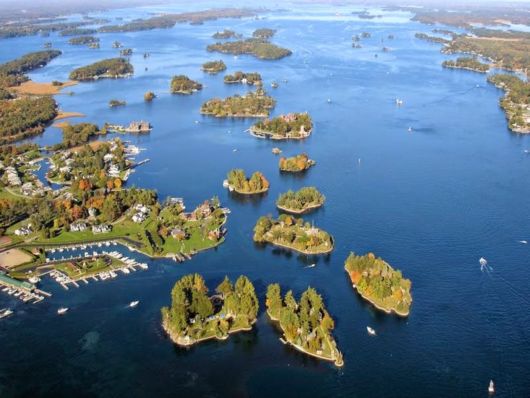 The islands range in size more than 40 square miles or 100 km2 to smaller islands occupied by a single residence, or uninhabited outcroppings of rocks that are only home to migratory waterfowl. Large freighters frequently ply the Saint Lawrence Seaway, but the area has so many shoals and rocks that vessels sometimes hire maritime pilots to help them travel through the hazardous waterway. Geologically, the islands are located where a branch of the Canadian Shield runs south across the river to join with the Adirondacks. Around twenty of these islands form the Thousand Islands National Park, the oldest of Canada's national parks east of the Rockies. The park hosts campgrounds, inland walking trails, annual family events, as well as a national heritage building. The Thousand Islands-Frontenac Arch region was designated a World Biosphere Reserve by UNESCO in 2002. The U.S. islands include numerous New York state parks, including Wellesley Island State Park, and Robert Moses State Park – Thousand Islands located on an island in the St. Lawrence. The Thousand Islands Bridge connects New York State and Ontario by traversing Wellesley Island at the northernmost point of Interstate 81 in Jefferson County and meets Highway 137, which leads to Highway 401. The Thousand Islands Parkway provides a scenic view of many of the islands.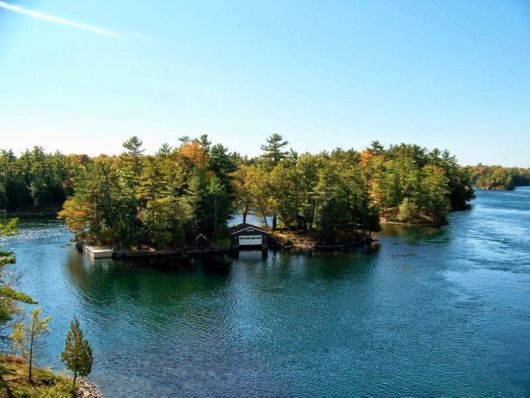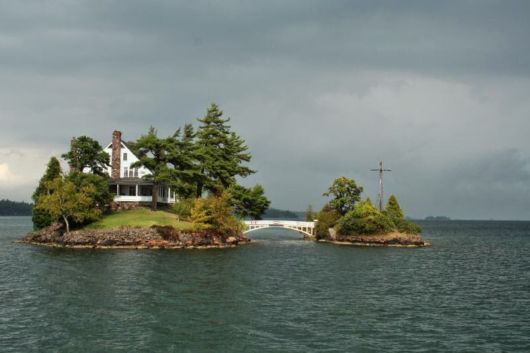 Shortest Border Crossing Bridge ? The picture above is the world?s shortest border crossing between the United States (on the right) and Canada (on the left). Another interesting fact is that both tiny islands are owned by same man… with dual citizenship.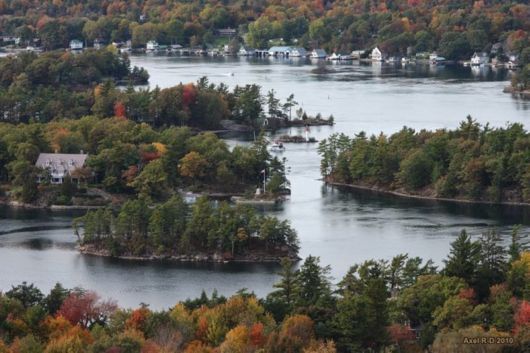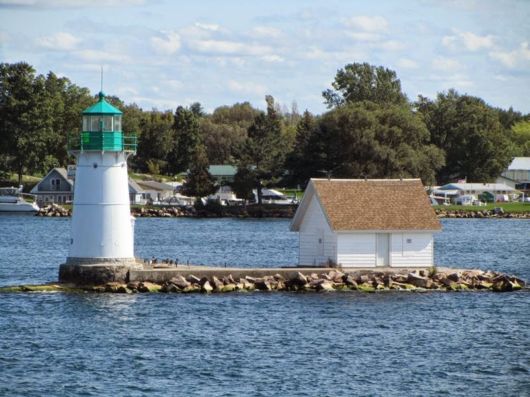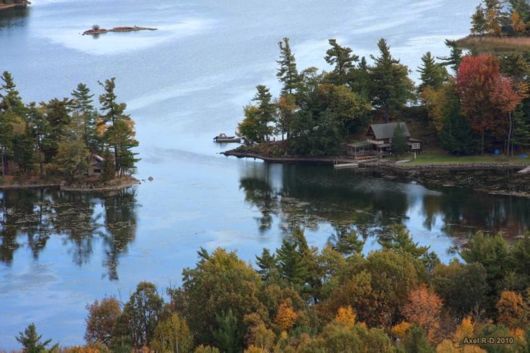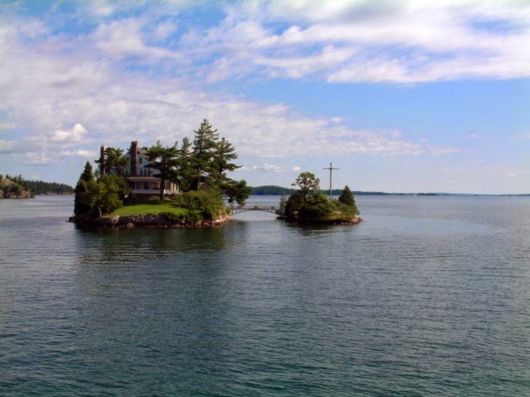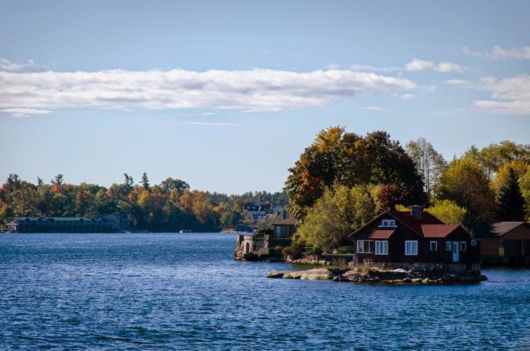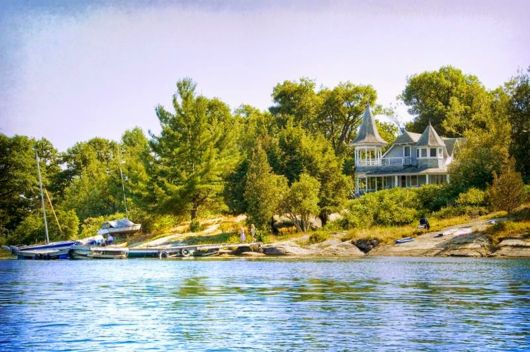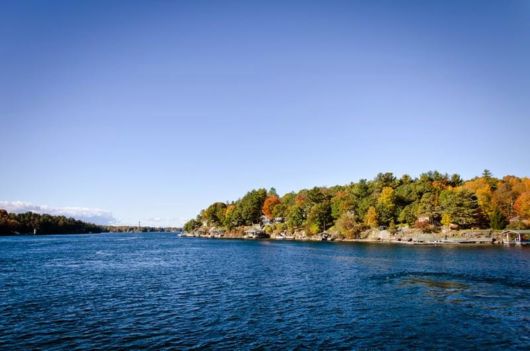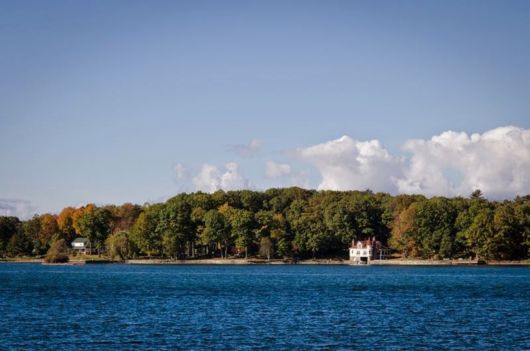 Boldt Castle, A small castle on Heart Island in the 1000 Islands region Tonemapped.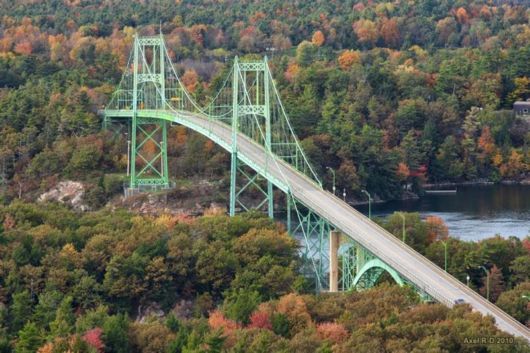 The Thousand Islands Bridge ? The largest island in the group, Wolfe Island, is located entirely in Ontario. Adjacent to Wolfe but part of New York is Carleton Island, the site of a ruined fort, Fort Haldimand, built in 1779 by the British during the American Revolutionary War. The island was captured by three American soldiers during the War of 1812 and remains part of the United States today.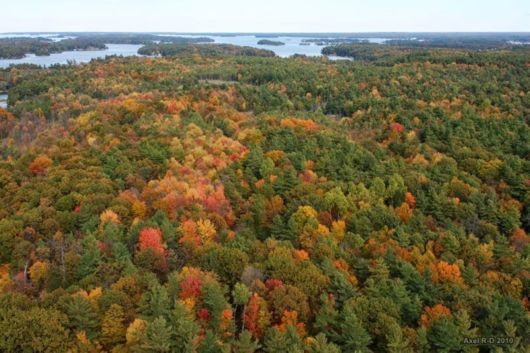 The region was also a part of the War of 1812 between the British Empire and the United States. Many sites from the war can be found such as Fort Wellington in Prescott, ON and the garrison on Chimney Island, Mallorytown ON along the 1000 Islands region. Museums about the war can be found on both the Canadian and American side of the river.