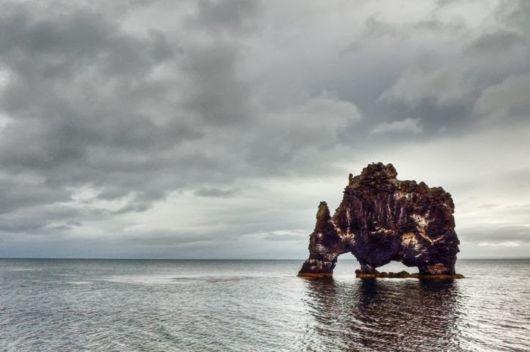 Mount Hvitserkur Rock, Iceland. 50-foot-tall piece of former volcano just off of Iceland's northern shore. The Icelandic name, Hvitserkur, means "white shirt" in English, An old story has it that Hvítserkur is a petrified troll that intended to stone Þingeyrarklaustur cloister, but dawn arrived before he could succeed. At Sigríðastaðaós, just south of Hvítserkur, there is a pleasant site for watching seals.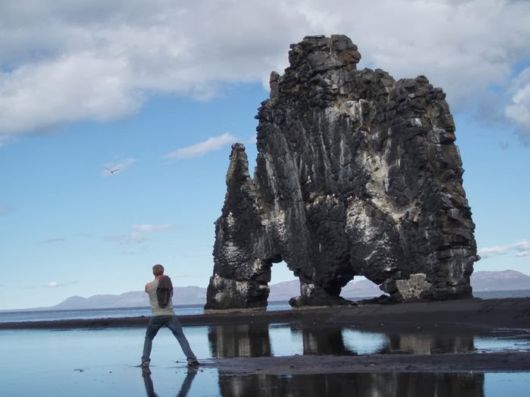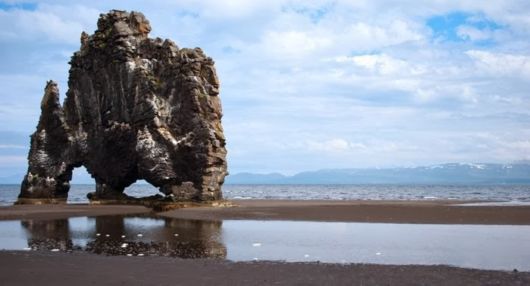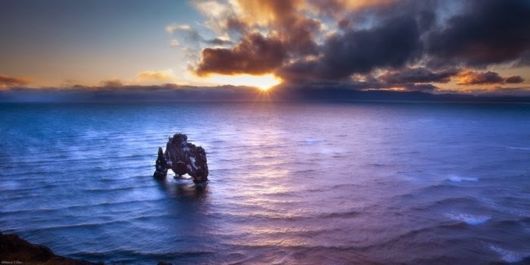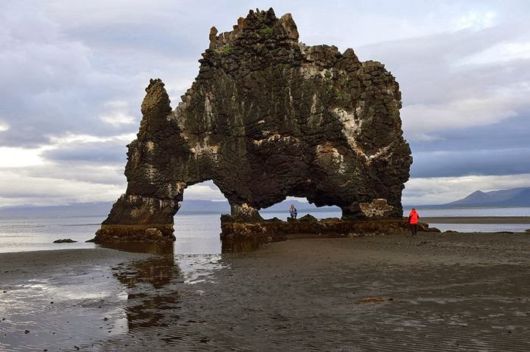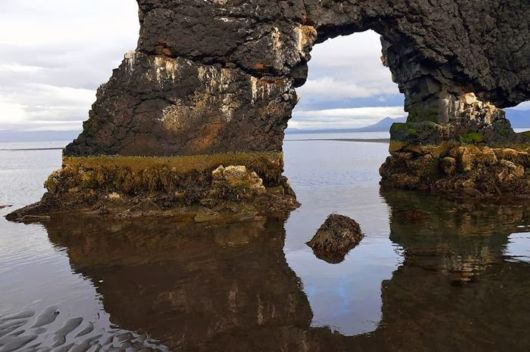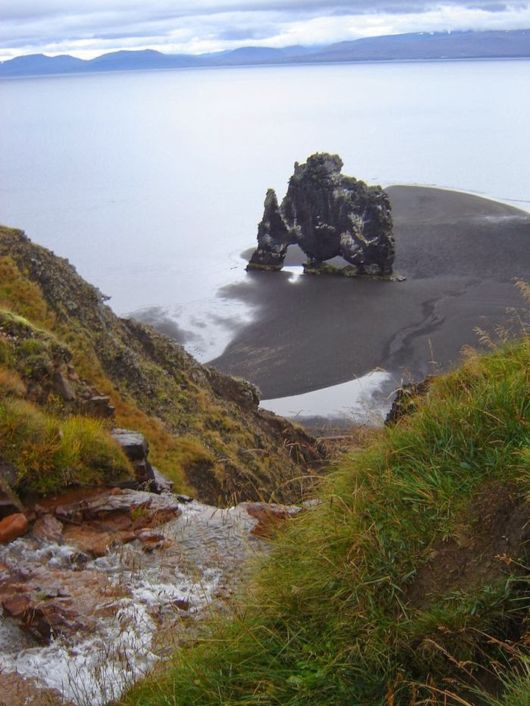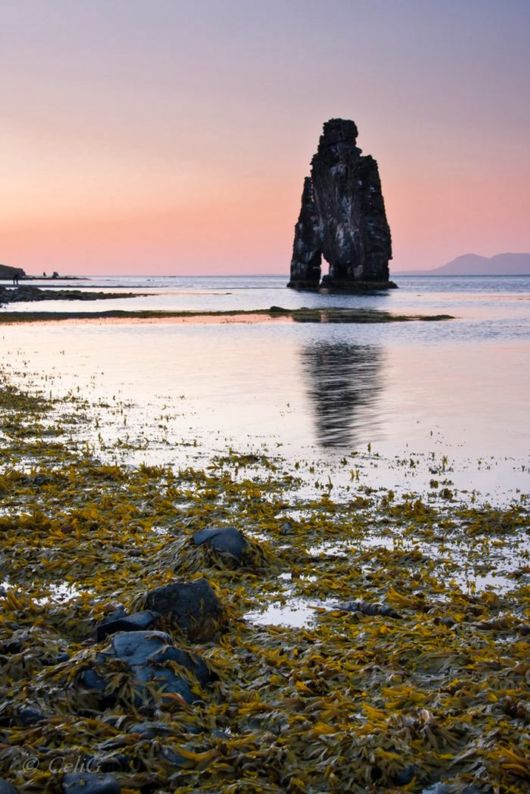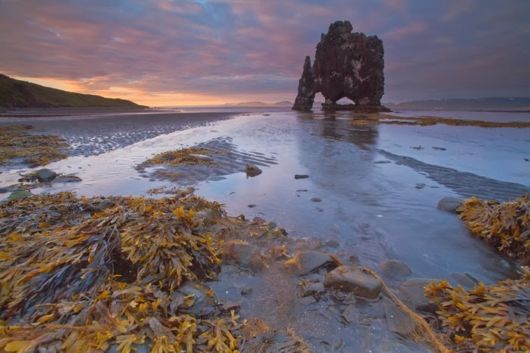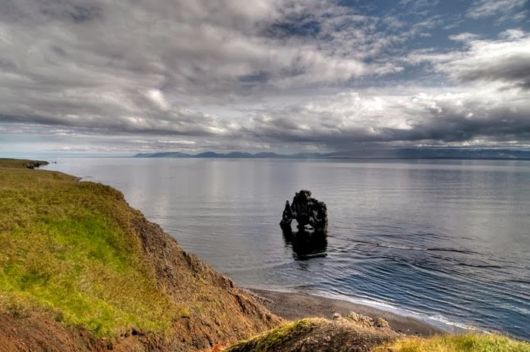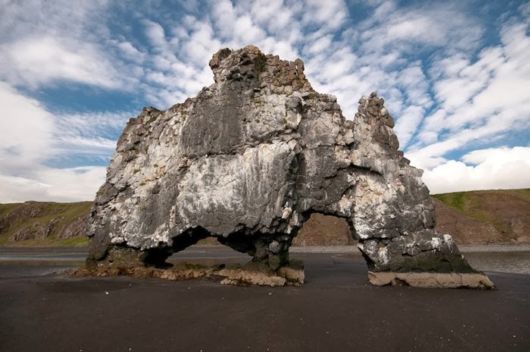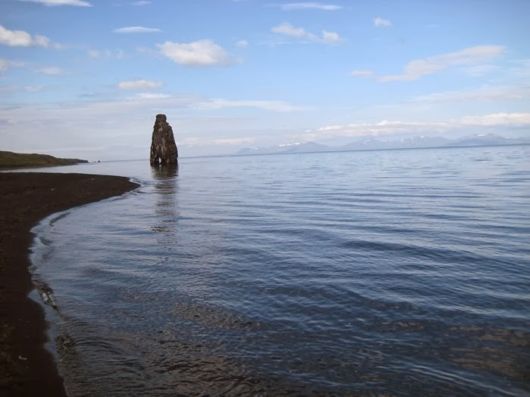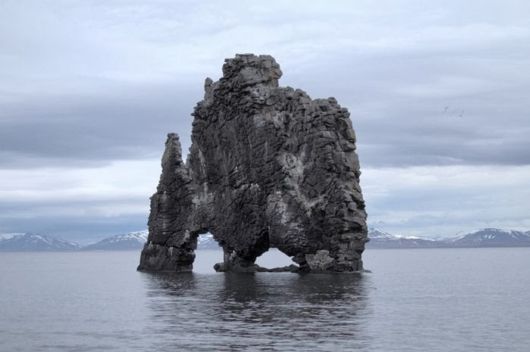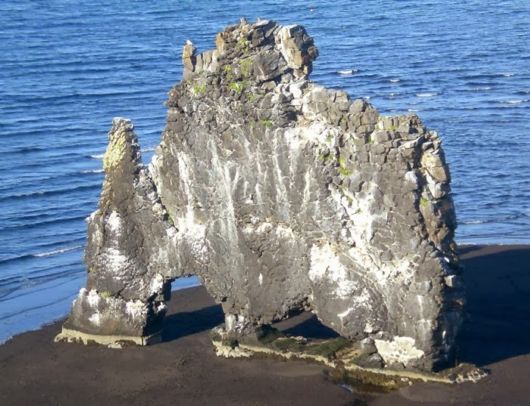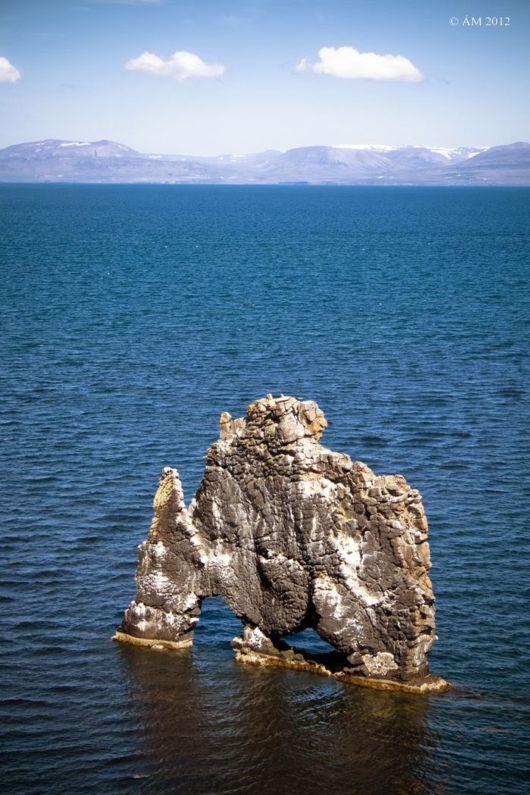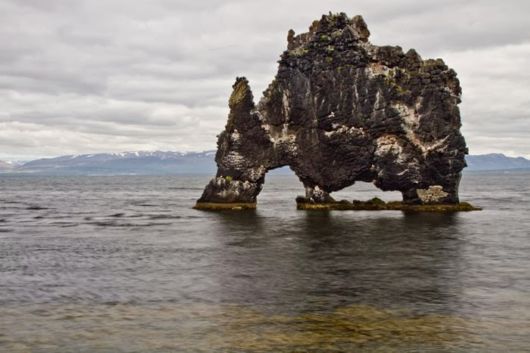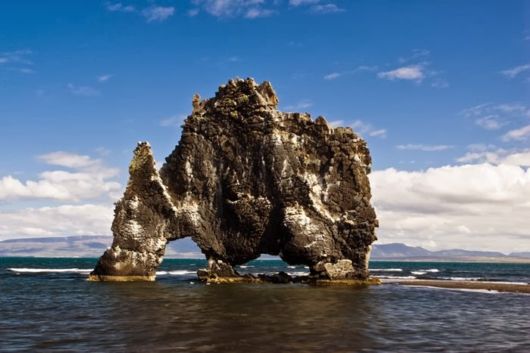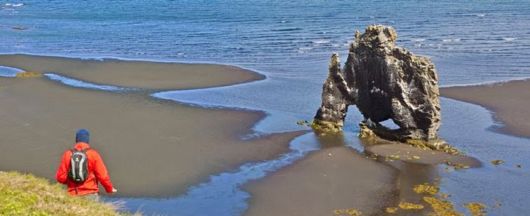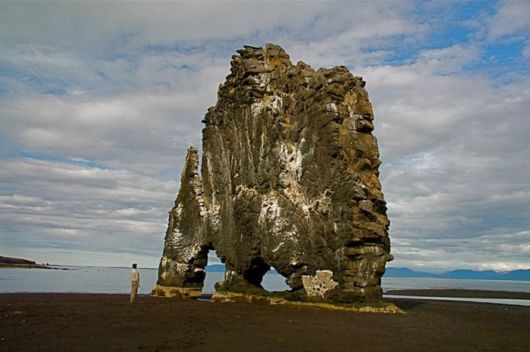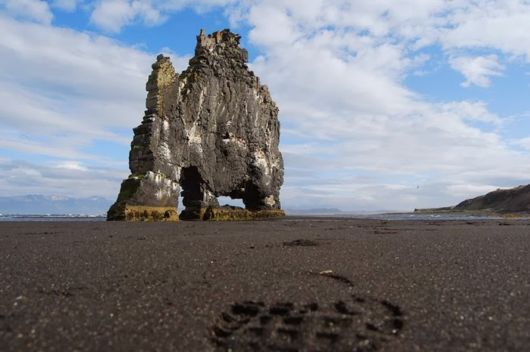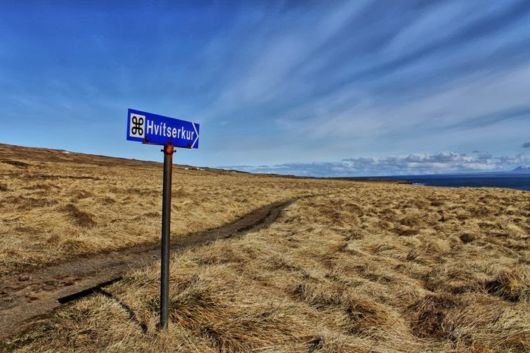 The Tale of the Troll Hvitserkur ?
A long time ago when settlers were coming to Iceland a troll called Hvítserkur lived in Mount Bæjarfell in Strandir on the Westfjords. He had a son called Bárdur. Hvítserkur had long lived there with his family and was happy. One day he woke up when he was sound asleep when he heard a strong and uncomfortable sound. The troll knew that this would be the result of men who now had moved to Iceland and no longer believed in Odin and Frey.
He hoped that the noise would stop, but his wish did not come true. On the contrary, the racket increased, especially around the middle of winter, the most enjoyable time of Giants. So Hvítserkur decided to put an end to this. He was sure that this was due to a bell, which was hanging up in a large house on the other side of Húnaflói. Hence, he decided to take the journey and take this object down or shatter it to pieces.
One evening when the day was getting shorter Hvítserkur decided to start his journey. He believed that he would have plenty of time for his trip before daybreak, for the light of day he could not stand any more than other trolls. The moon and stars were shining and thus the situation was ideal. As Hvítserkur was getting ready, his son Bárdur demanded to travel with him. He felt he had to look around in the world and felt that he might be of assistance to his father if the work was cumbersome. Hvítserkur believed that the fjords might be too deep for his son. However, the boy insisted upon going and finally his father reluctantly gave in. The quarrel had taken a good part of the night and they could start. As his father had suspected Bárdur had great difficulty wading over the deep waters and they were greatly delayed.
Day was near when the two approached Vatnsnes and Hvítserkur decided to go ahead and took large steps in the hope of breaking the clock before dawn.
But as he stepped over the mountain and into the sea he looked eastwards and saw the sun coming up and he immediately turned into stone. His son had just taken land on the other side of the mountain and he turned into stone on the beach. As Hvítserkur felt what was happening, he threw his hammer towards the church at Thingeyrar, hoping to break the clock. However, he failed and the hammer can be found on the eastern part of Thingeyrarsand.