Patagonia is a geographic region containing the southernmost portion of South America. Located in Argentina and Chile, it comprises the Andes mountains to the west and south, and plateaux and low plains to the east. The name Patagonia comes from the word patagón used by Magellan to describe the native people who his expedition thought to be giants. It is now believed the Patagons were actually Tehuelches with an average height of 1.80 m (~5'11") compared to the 1.55 m (~5'1") average for Spaniards of the time.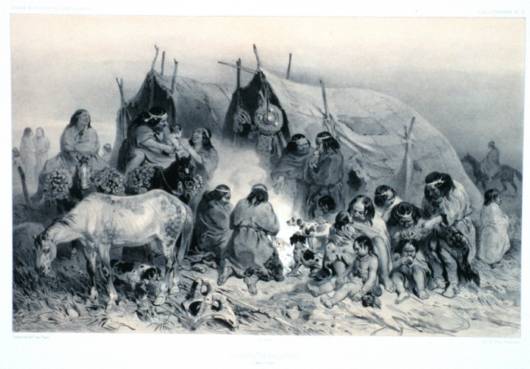 1840s illustration (somewhat idealised) of indigenous Patagonians from near the Straits of Magellan; from "Voyage au pole sud et dans l'Oceanie ….." by French explorer Jules Dumont d'Urville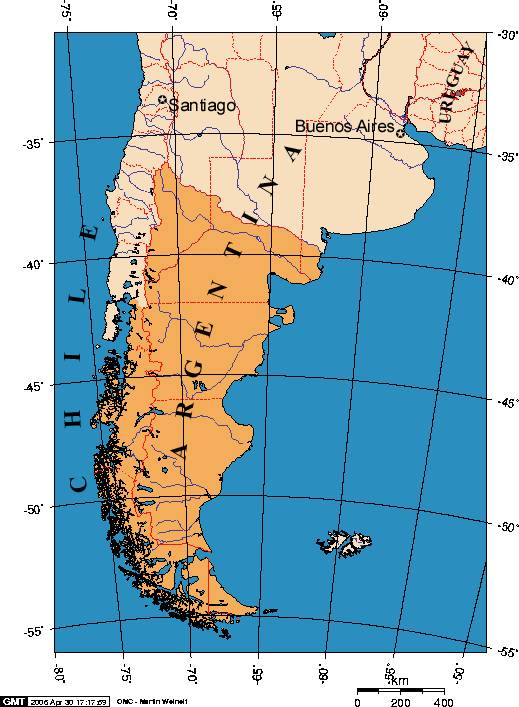 Patagonia, as most commonly defined (in orange).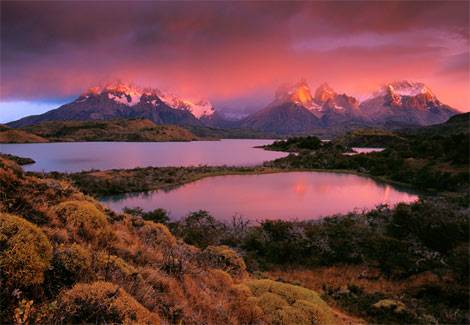 Sunset casts a rosy glow over granite peaks encircling a glacial lake in Torres del Paine National Park, Chile. Chile's prized jewel, the 598,000-acre (242,000-hectare) national park is a mosaic of landforms including soaring mountains, golden pampas, and grinding ice fields.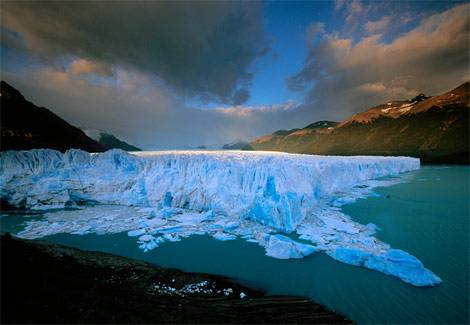 Moreno Glacier rises above Lake Argentino as a rugged wall three miles (4.8 kilometers) wide and almost 200 feet (60 meters) tall. One of 47 massive ice fields in Argentine Patagonia's Glaciers National Park, this grinding, groaning force of nature covers a hundred square miles (260 square kilometers).
Peter Essick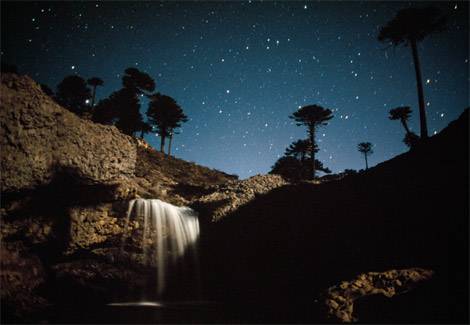 Hundred-foot-tall (30-meter-tall) araucaria trees surrounding a waterfall reach for the stars in Chile's Copahue Provincial Park. Living relics of the Jurassic period, these thousand-year-old giants stand as symbols of Patagonian tenacity in a landscape both severe and sublime.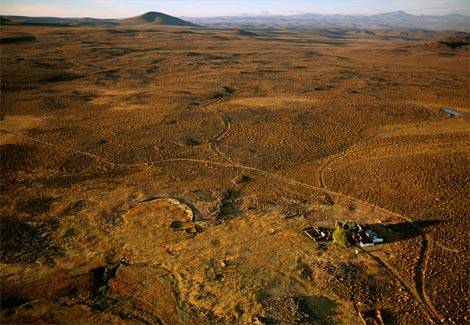 A single ranch can stretch for several hundred thousand acres in Río Negro, a province in northern Argentine Patagonia. Ranch workers oversee far-flung grazing from outposts called puestos, like the one above, where hours are long and comforts are few.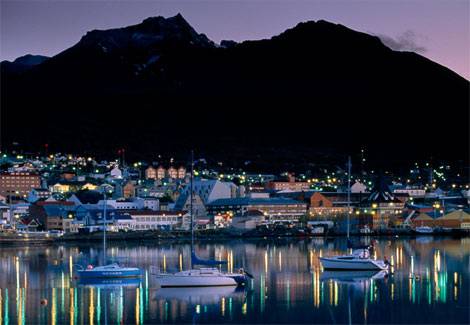 Settlements, like this twinkling village built between the mountains and the sea, are few and far between in Patagonia. The 260,000-square-mile (673,000-square-kilometer) region is so sparsely settled that population density is as low as one person per square mile in some areas.
View of Corcovado volcano and Patagonia from Quellón, Chiloé, Chile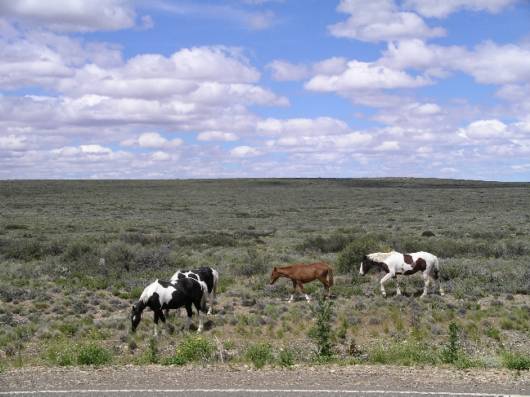 Patagonia, Santa Cruz Province, Argentina.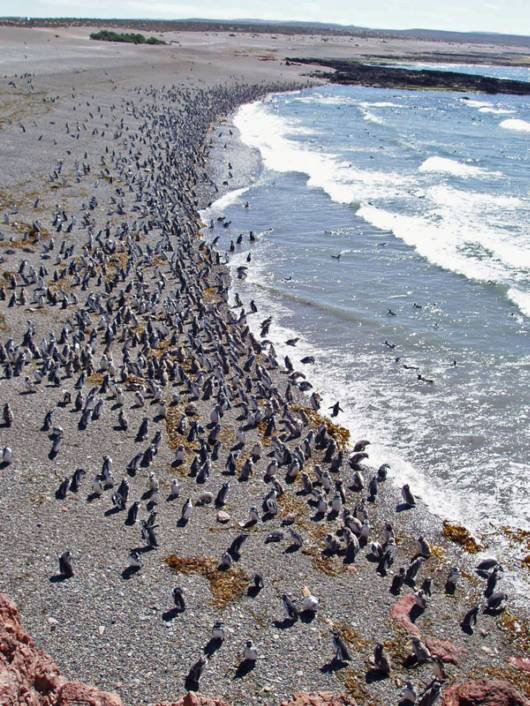 Magellanic Penguins at Punta Tombo, Chubut.