Falaknuma Palace is one of the finest palaces in Hyderabad, Telangana, India. It was designed by an Englishman and, after being the seat of many wealthy and powerful men, is today a luxurious hotel and tourist spot that amazes the eyes with the opulence of days gone by. Come with us for a tour of this beautiful place.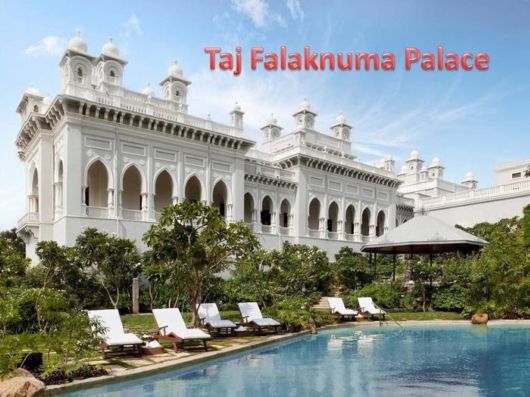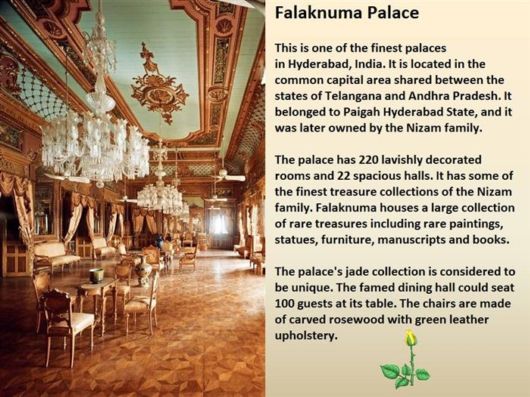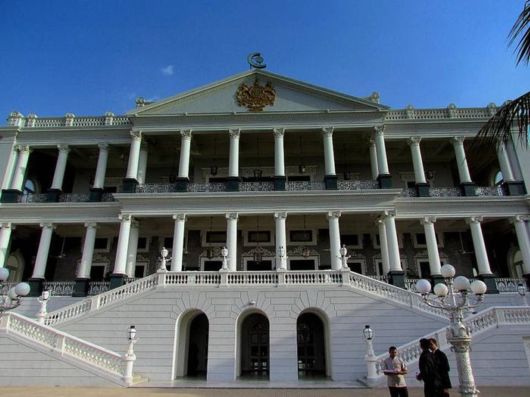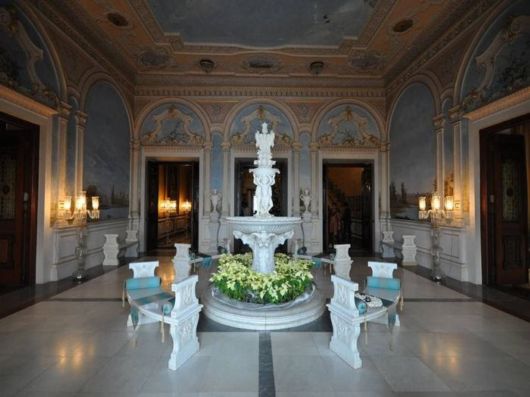 An English architect, Sir Vicar, designed this palace. It took nine years to complete construction and furnish the palace. It is made entirely out of Italian marble and covers an area of 93,971 square meters.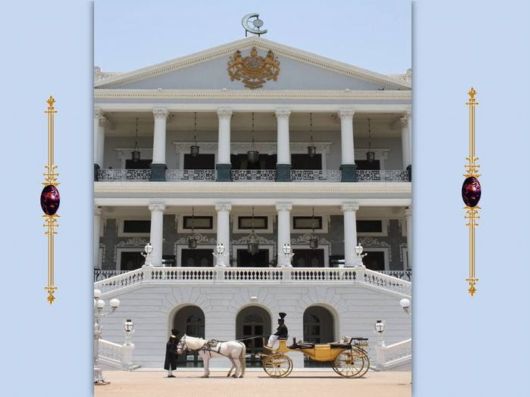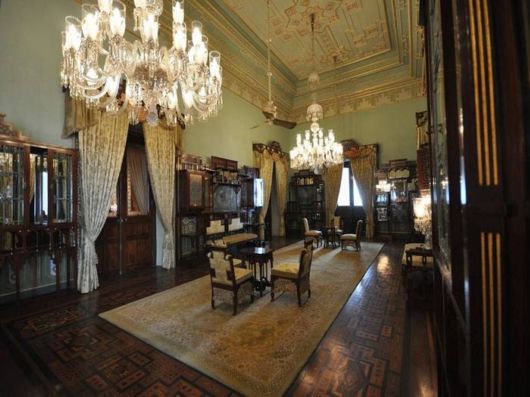 The palace has 60 lavishly decorated rooms and 22 spacious halls. It has some of the finest collections of the Nizam treasure. Falaknuma houses a large collection of rare treasures including paintings, statues, furniture, manuscripts and books.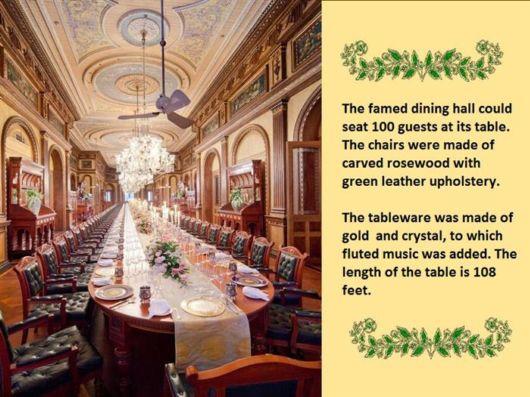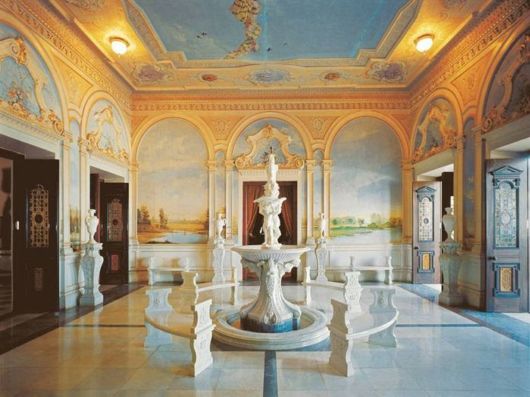 The palace was built in the shape of a scorpion with two stings spread out as wings in the north. The middle part is occupied by the main building and the kitchen, Gol Bangla, Zenana Mehal, and harem quarters stretch to the south. The Nawab was an avid traveler, and his influences show in the architecture. The Falaknuma palace is a rare blend of Italian and Tudor styles of architecture. Its stained glass windows throw a spectrum of colour into the rooms.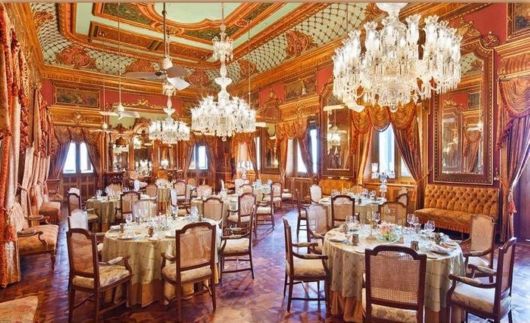 The Falaknuma Palace also has the largest collection of Venetian chandeliers, with 40 138-arm Osler chandeliers in the halls.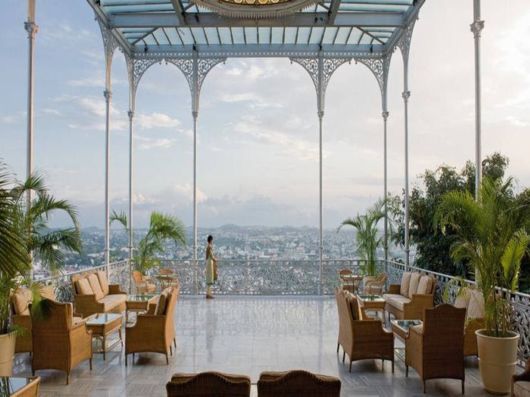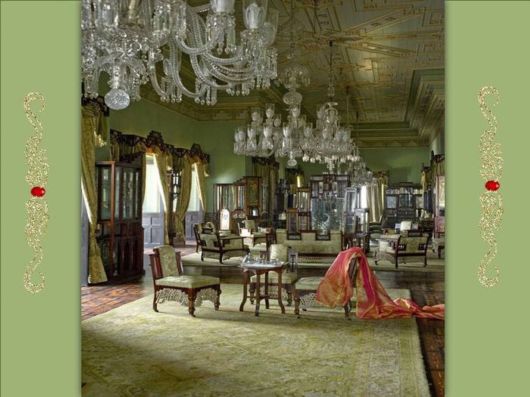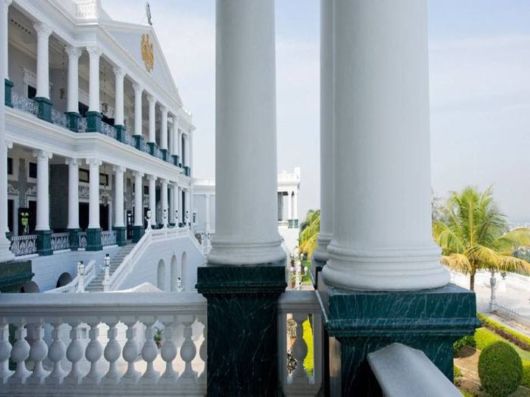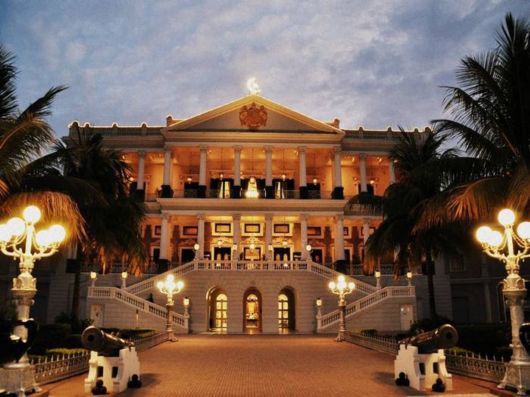 In 2000 Taj Hotels started renovating and restoring the palace. The renovated hotel was opened in November 2010. The rooms and halls were decorated with ornate furniture, handcrafted tapestries and brocade from France.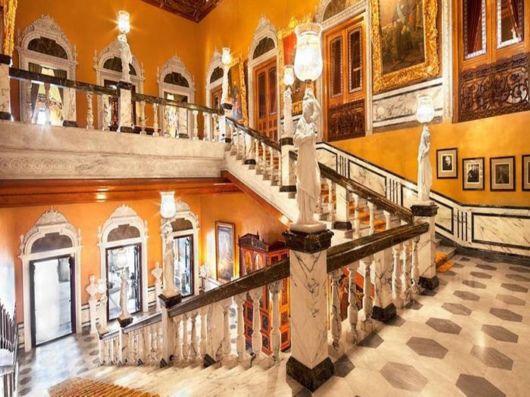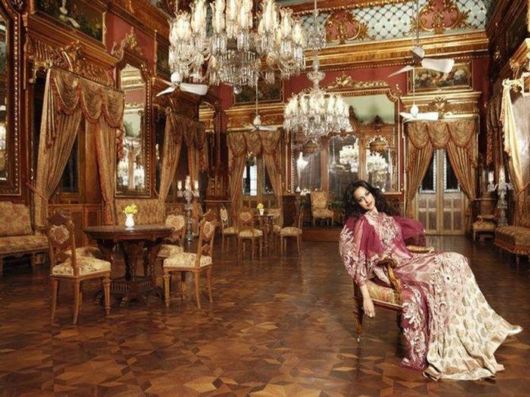 The interiors have English and Venetian chandeliers and intricate frescos, and have outdoor terraces with rare artefacts, including paintings, statues, furniture, manuscripts and books. The palace has a 101 seat dining hall, considered the largest in the world, and the Durbar Hall, embellished with intricately carved wooden ceilings, parquet flooring, walnut furniture and handcrafted mirrors.