Coming to Peru – South American travel itinerary, tourists can not ignore Lake Titicaca is South America's largest freshwater lake located at an altitude of nearly 4000m above sea level. The majestic scenery of the Andes blends with the pure, tranquil beauty of Lake Titicaca, creating a wonderful natural picture.
Lake Titicaca – The sacred destination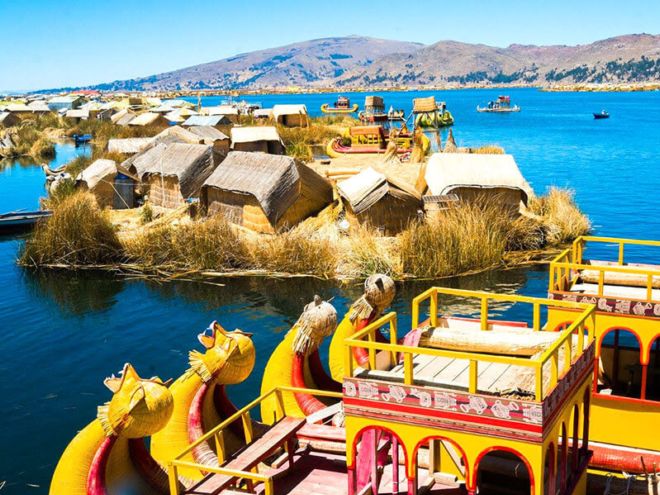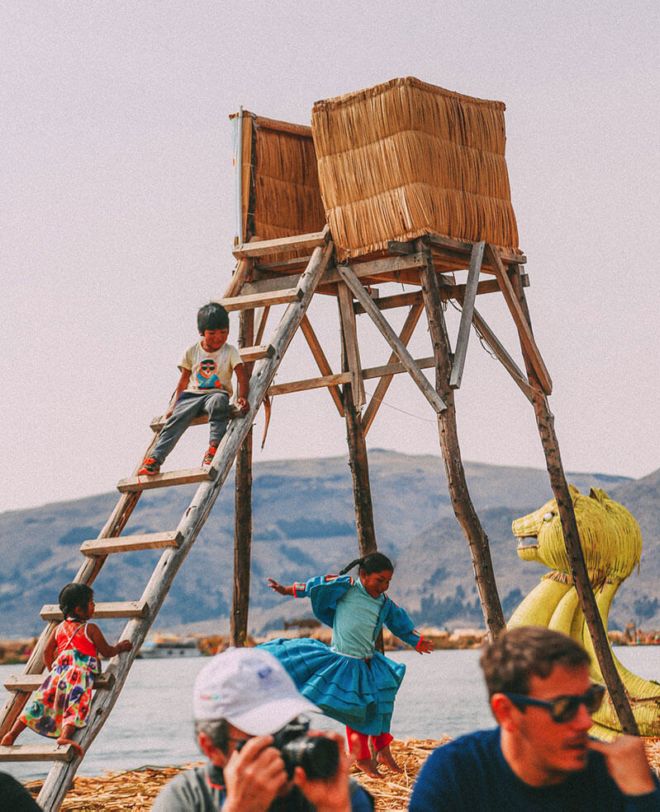 Titicaca is a place that holds many mysteries of South American culture . . Lake Titicaca is the center of the Inca legendary figures. The first king of the Inca empire was born here.
Titicaca has 41 islands, large and small, West of the lake in Puno – Peru, East in Bolivia. One of the most famous islands of Lake Titicaca is the floating island of the Uros tribe forerunner of the Incas.
Unique reed island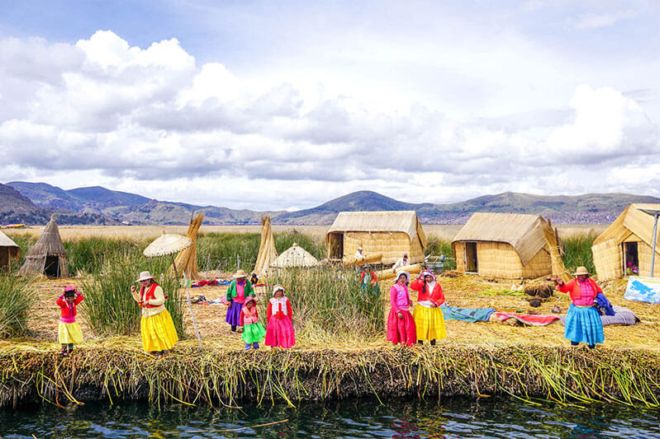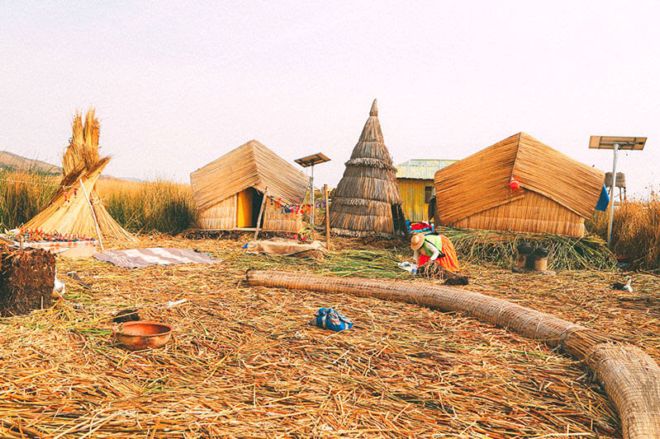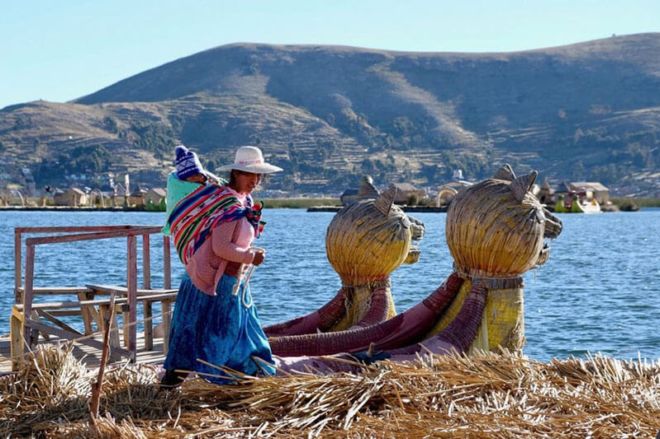 The floating island and the houses are made entirely of artificial totora reeds growing on the lake. A part of the trunk near the base of the totora tree is used as a traditional dish of the Uros, the rest from the roots, upper trunk and tops are used for houses, boats and decorative items. Due to the floating house on the lake, about 3 months the Uros have to replace or add layers of reeds to avoid decay.
During more than 1000 years floating on the lake surface, this unique reed island has moved many times. from Peru to Bolivia. Today, the people of Uros have tied this "walking island" to a rock and moved closer to shore as the amount of water in the lake is decreasing.
How the Uros cook using fire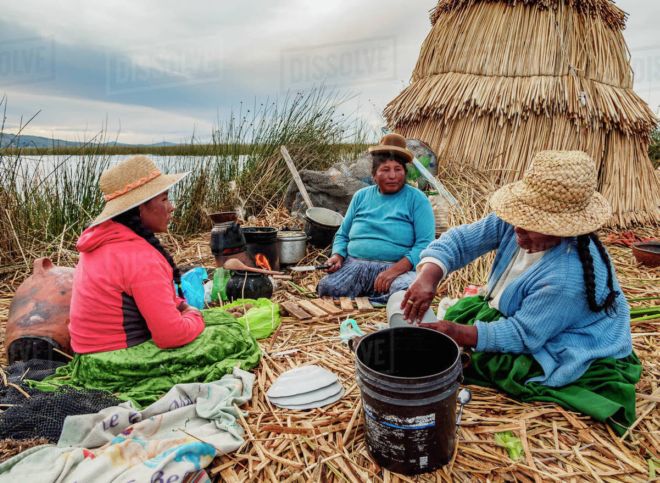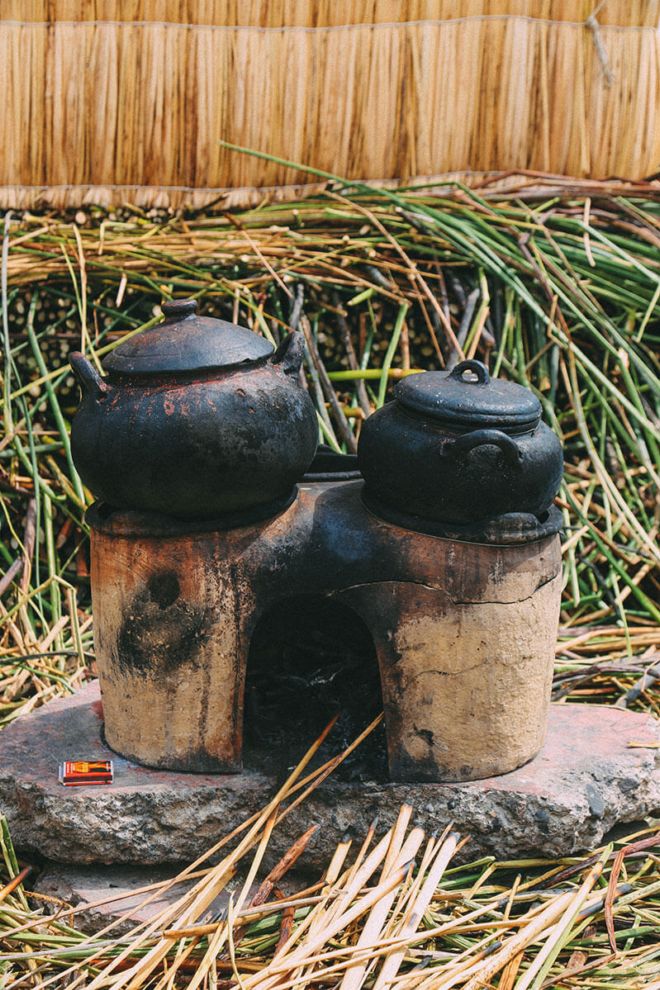 Since the island and village are both made from reeds, which are highly flammable, the Uros were very careful and clever in creating a cooking space by placing a pile of rocks high enough to be able to ignite the fire. above without affecting their whereabouts.
The Uros mainly live by fishing in the lake, weaving, hunting, they also tame birds to lay eggs and have cattle on the island. In addition, Uros people know how to travel and create handmade souvenirs to sell to tourists to visit.