Mount Fuji has not erupted in over 300 years, since the Hoei eruption in 1707-1708. However, Researchers think that the volcano will erupt once more before 2015. Being as the giant volcano is one of the most stunning places on earth, we should enjoy its beauty as long as we can. The famous mountain can be found on Honshu island, but its height of 3,776 meters (12,389 feet), the gargantuan volcano can be seen from many a beautiful place in Japan.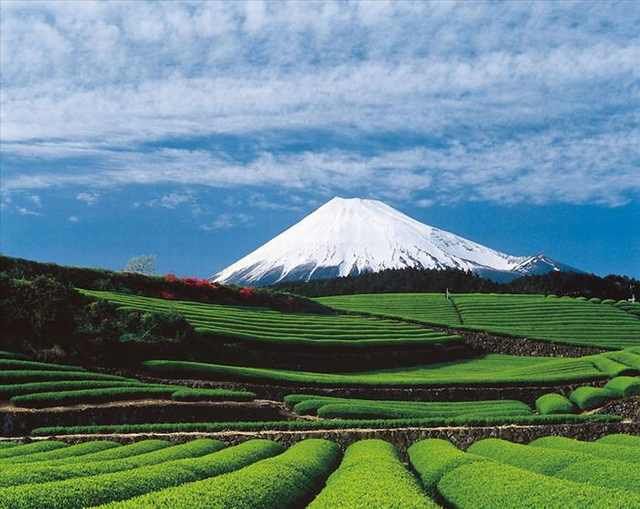 This is a perfect shot of the mountain as seen from a gorgeous field of green tea.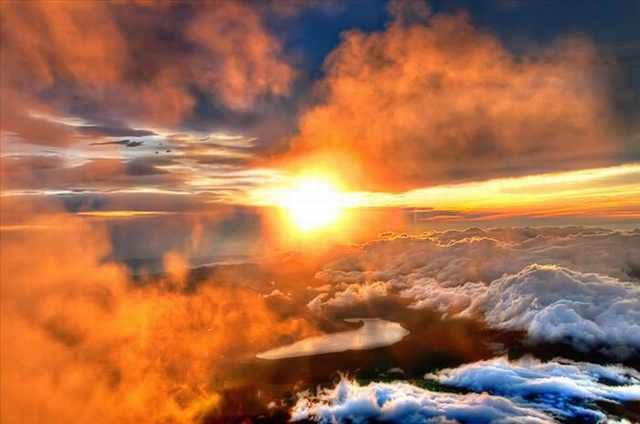 This must be how superman must see the sunrise, high above the surface. This is a sunrise as experienced from the summit of mount Fuji. The mountain was thought to have been first climbed 1400 years ago by a monk no one knows the name of. Women were not allowed to climb the sacred mountain and reach its summit. Today, about 300k brave climbers make it to the summit each year.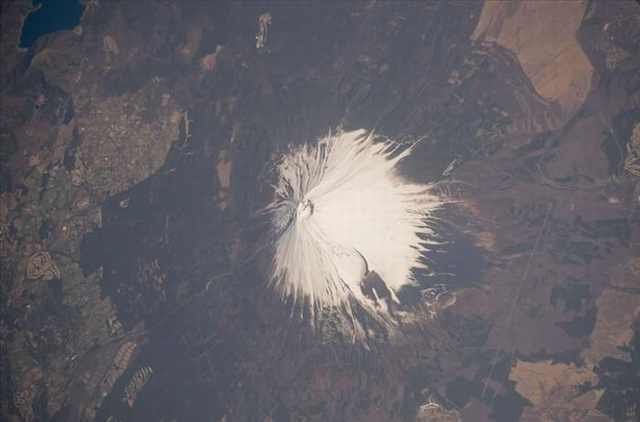 A photo of mount Fuji from much higher up – the international space station.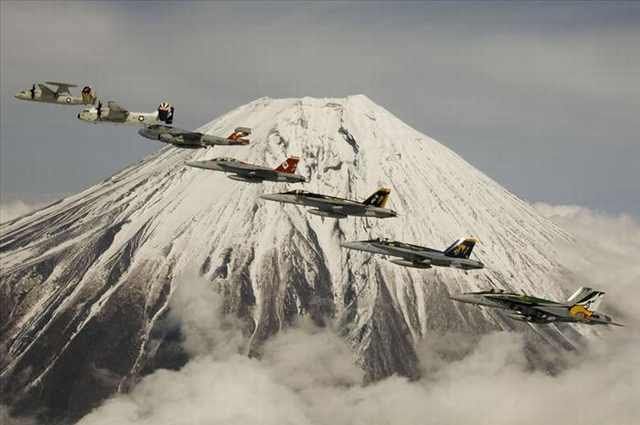 Navy planes in formation in front of a snow-capped Fuji.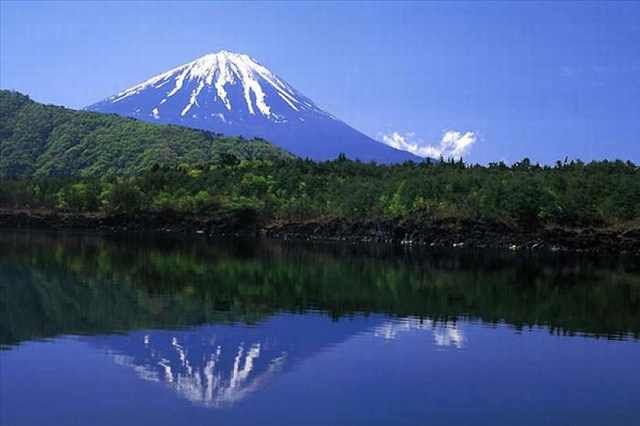 Ironically, the name of the mountain in the Ainu language (spoken by the native Japanese) means: "Everlasting Life". Why ironically? Because in the foothills there lies the Aokigahara forest, a place where troubled souls in Japan go to end their life.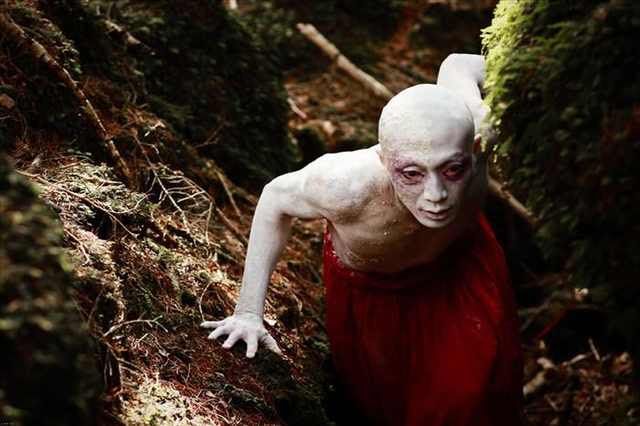 Some estimate that up to 100 bodies are found in the forest of Aokigahara every year.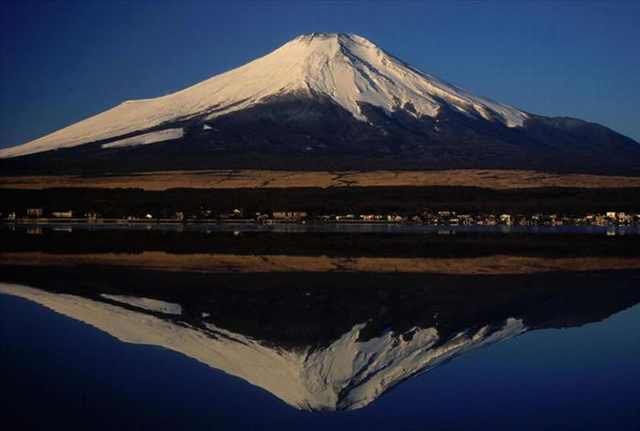 Seeing the majestic mount Fuji from lake Yamanaka, one of Mount Fuji's 5 lakes.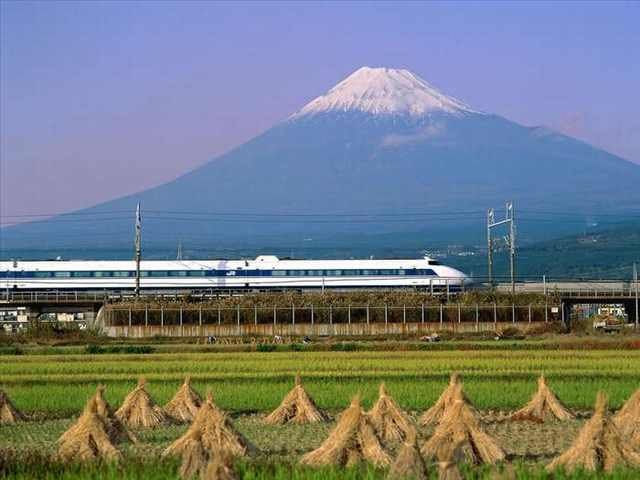 Lucky passengers on this bullet train have hours to view and contemplate the mountain.