A touch of Spring in Dubai, 45 Million flowers
The Miracle Garden contains different types of flowers, some flowers of
trees planted first time in the Gulf Region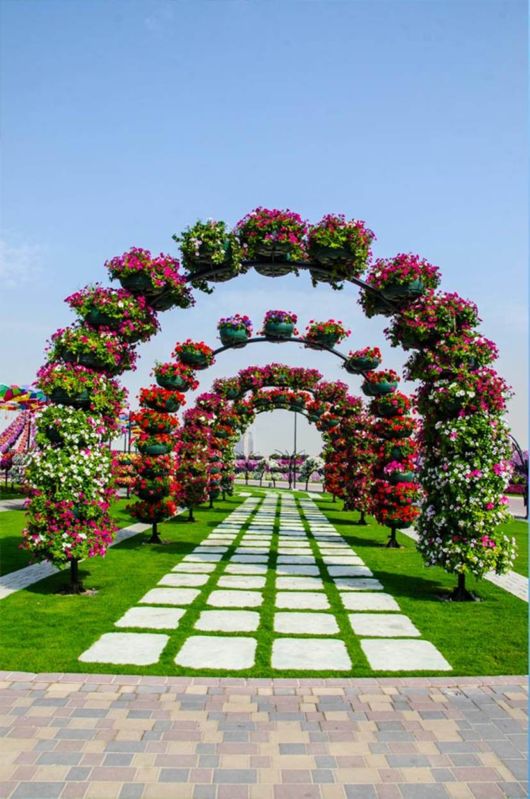 The Miracle Garden contains special vertical and horizontal landscaping designs,each area has special design. The Miracle Garden contains different types of flowers,some flowers are planted first time in the Gulf Region, The garden contains more than 45 million flowers.
Garden Instructions
1– Please keep the area clean.
2– Children are the responsibility of accompanied adults.
3– Ball playing, cycling and barbecues are not allowed.
4– The pets are not allowed.
5– Management shall not be held responsible for personal accidents.
6– Sitting is allowed only in the designated areas.
7– Flower picking is not allowed.
8– Any damages arising due to negligence or non ? compliance with the mentioned instructions shall be sole responsibility of the visitor and their companions.
9– Please use proper passages, walkways and exits allocated for such use.