When we think about subway station, we usually think of dark, dirty places, made of old concrete and old metal. But they don't have to be, some subway stations have been created not only to be functional but even beautiful in the visitor's eyes. Lets hope that in the future, all subway stations will be so well thought out!
Here are some of the most beautiful subway stations that defy the common conception of what is a subway station.
Formosa Boulevard Station, Kaohsiung, Taiwan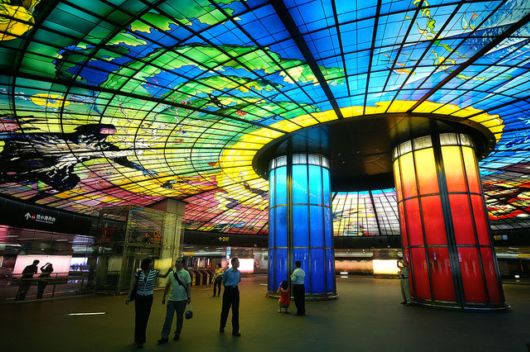 This transfer station was built for the 2009 World Games but opened in September 2008. It has the largest glass work in the world, designed by Narcissus Quagliata, covering an area of 23,465 sq ft (2180 sq m) with 4,500 glass panels.
T-Centralen Station, Stockholm, Sweden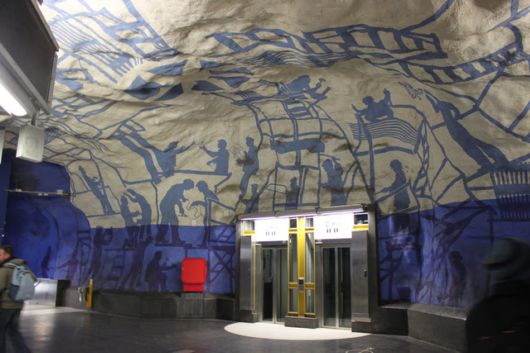 The only place where all three of Stockholm's metro lines meet has this really wonderful one platform station, opened in 1975.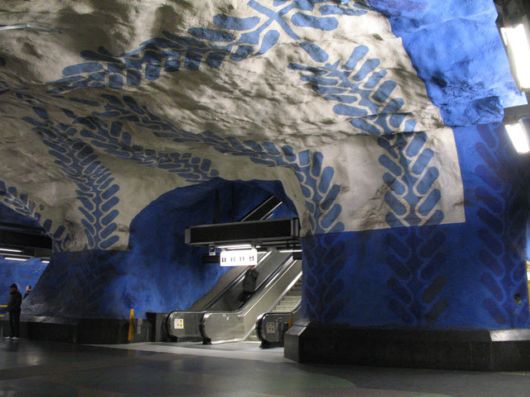 Stadium Station, Stockholm, Sweden (1973)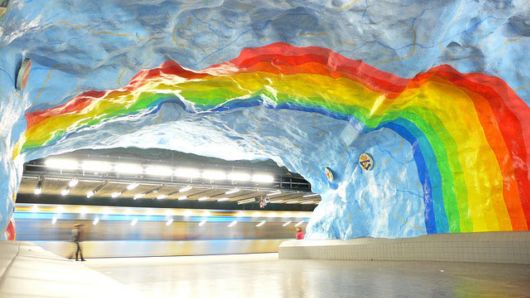 Westfriedhof Station, Munich, Germany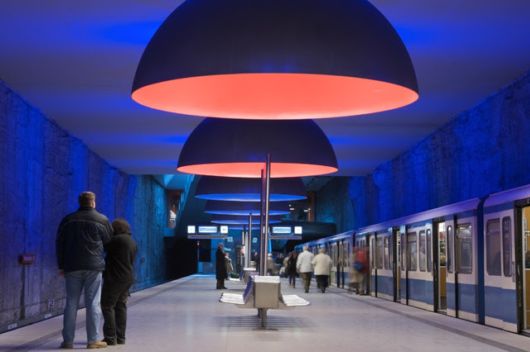 This station was opened in 1998, but the 11 large lamps (with red, blue, and yellow lights) were installed three years later.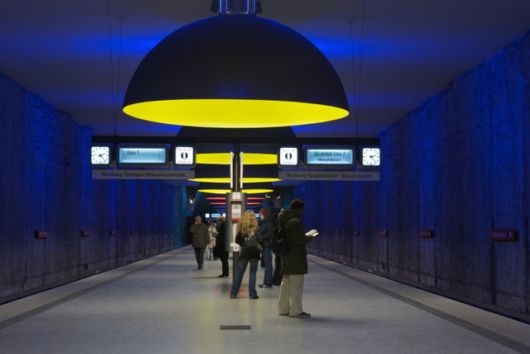 Marienplatz Station, Munich, Germany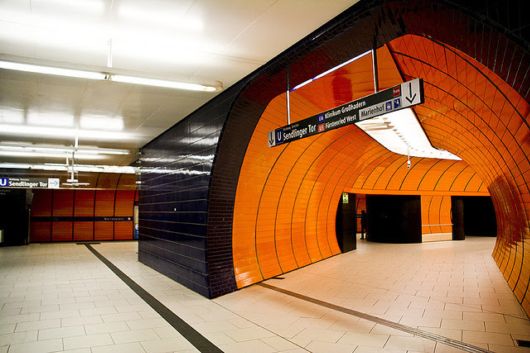 Marienplatz Station is one of the most frequently used stations in Munich and was opened as part of the new S-Bahn network for the 1972 Summer Olympics.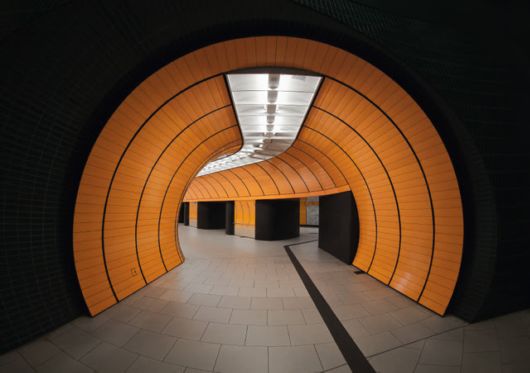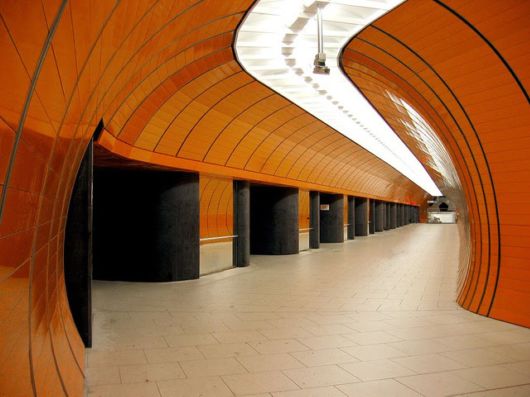 St.-Quirin-Platz Station, Munich, Germany (1997)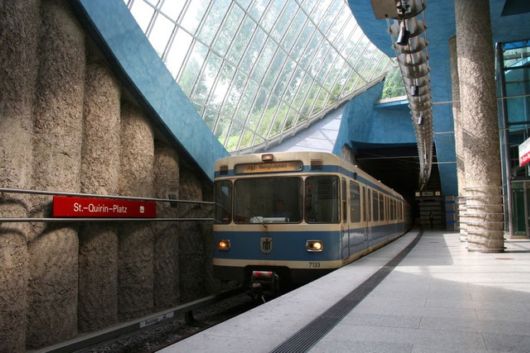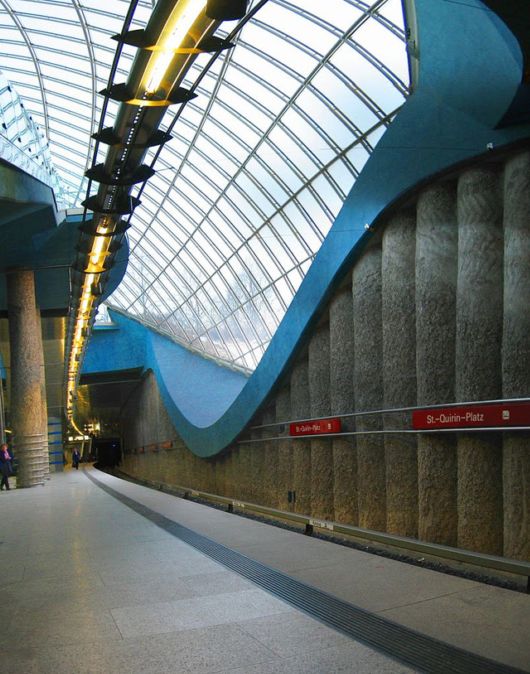 Olaias Station, Lisbon, Portugal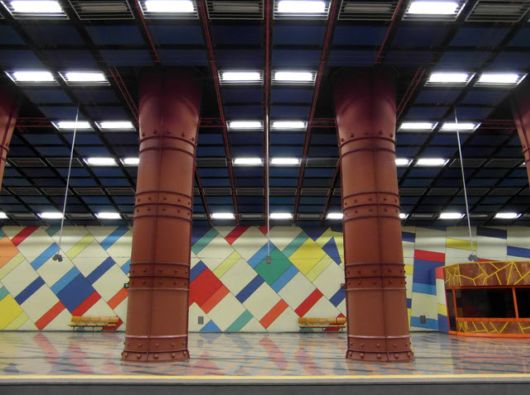 Olaias Station was designed by Tomás Taveira and opened shortly before the Expo 1998. Walk through the station on 360cities.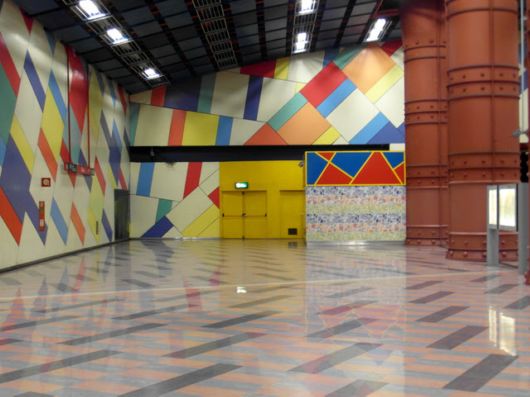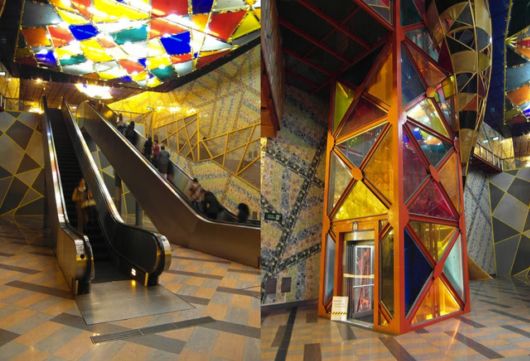 Drassanes Station, Barcelona, Spain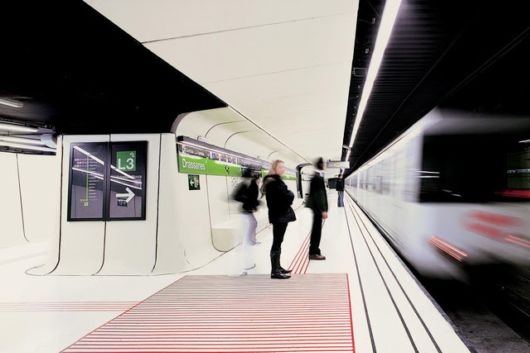 This station was opened in 1968 but was completely renovated between 2007 and 2009 with GRC (Glass Reinforced Concrete) panels and interesting details designed by the Barcelona-based ON-A Architects.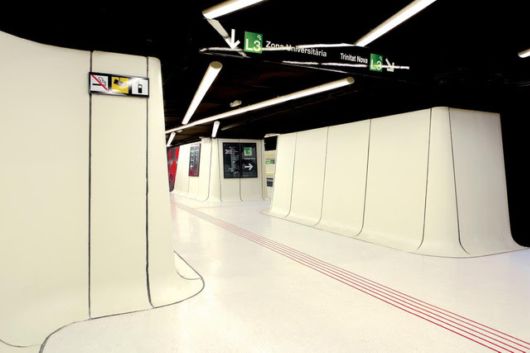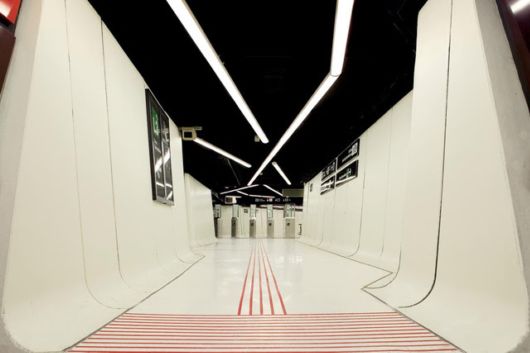 Budapest Metro Line 3, constructed in the 1970s and 1980s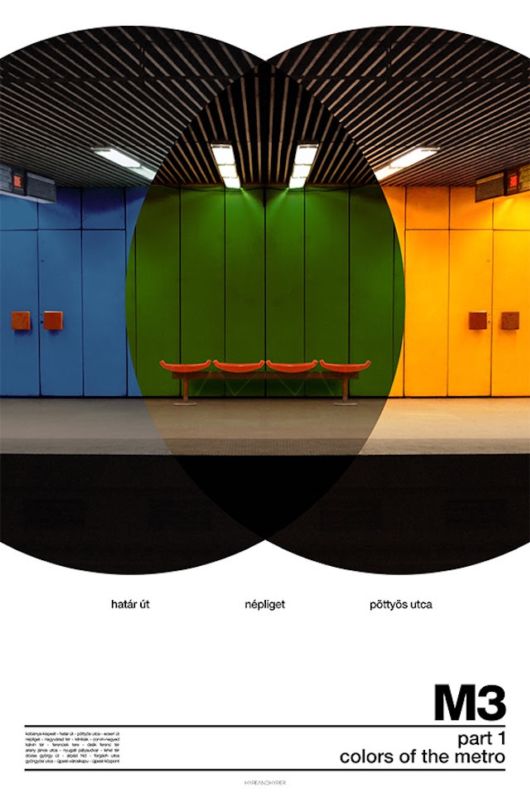 Avtovo Station, Saint Petersburg, Russia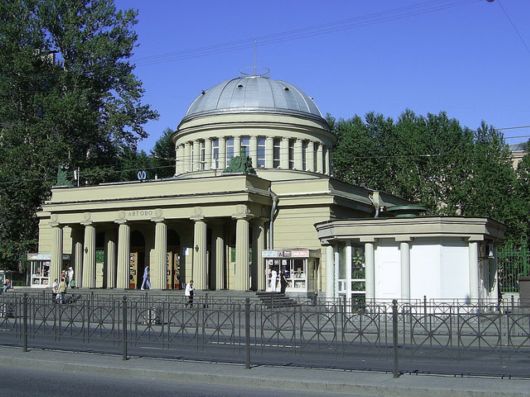 This highly ornate white marble station was opened in 1955 and designed by Y. A. Levinson.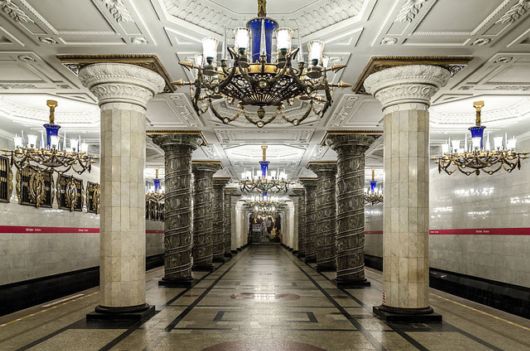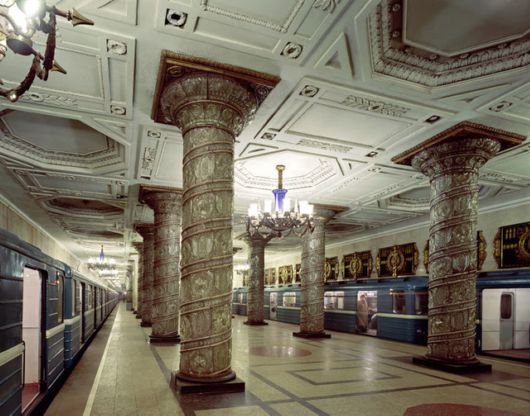 Elektrozavodskaya Station, Moscow, Russia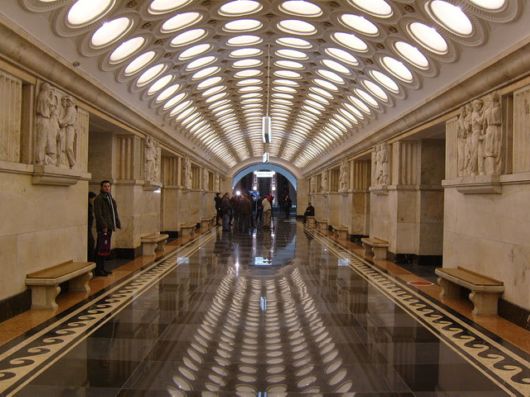 Elektrozavodskaya Station was named after an electric light bulb factory nearby and opened in May 1944 during the WWII. It's famous for its decorations, designed by Vladimir Schuko, Vladimir Gelfreich and IgorRozhin.

Komsomolskaya Station, Moscow, Russia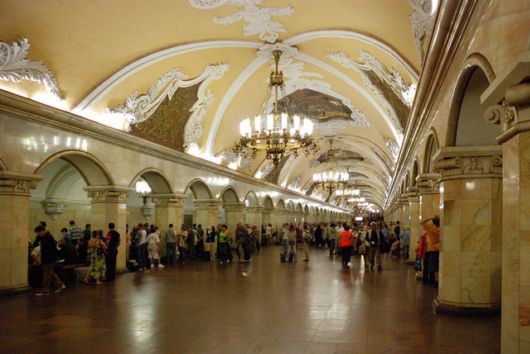 Opened in 1952 and designed by Alexey Shchusev and Viktor Kokorin, this station has some mosaics, red granite, marble and other artistic decorations.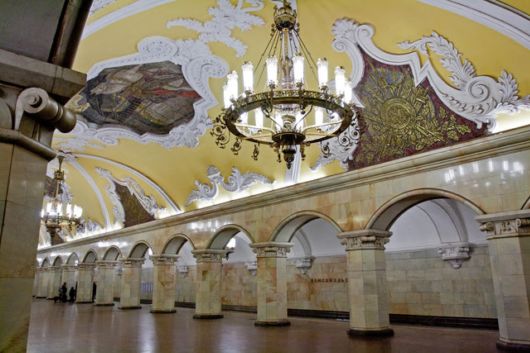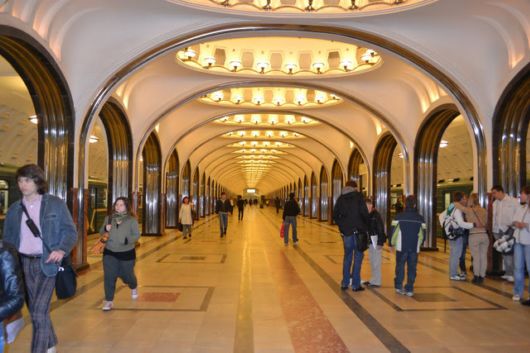 Kiyevskaya Station – Koltsevaya Line Hall, Moscow, Russia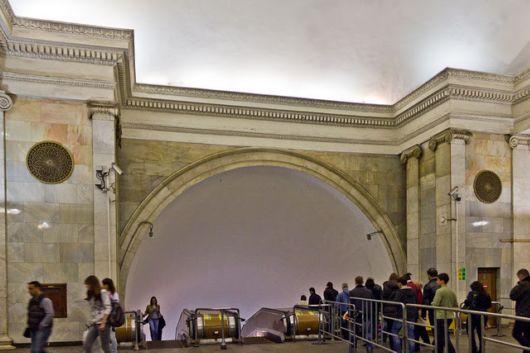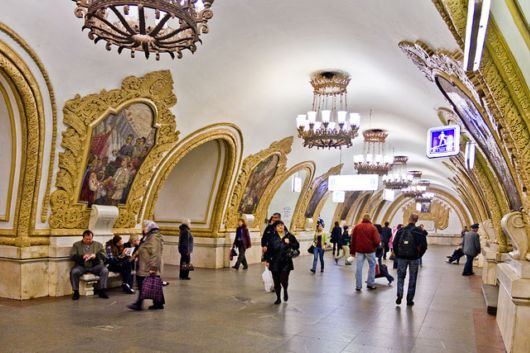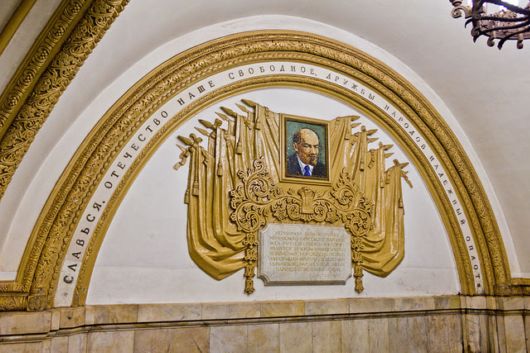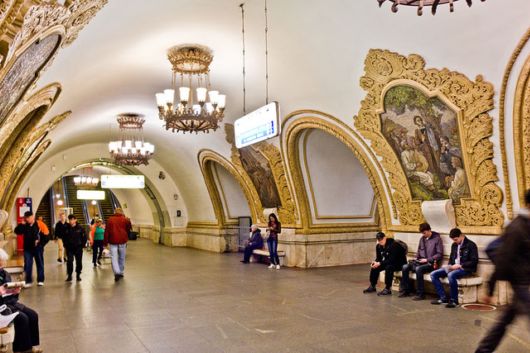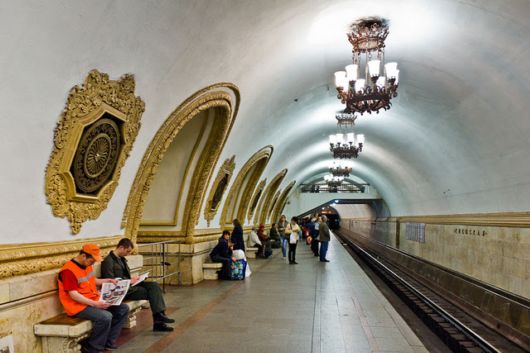 The station, designed by S. Volovich and opened in 2008, has green Cuban marble on the walls, and grey granite with darker (Gabbro granite) marble edges.