What is it a miracle or a long-awaited luxury unprecedented for a modest Russians. Since recently, namely 1 November 2013 it began to ply their route Moscow-Adler, new, luxury, double-decker train. Talk about him and consider it in detail.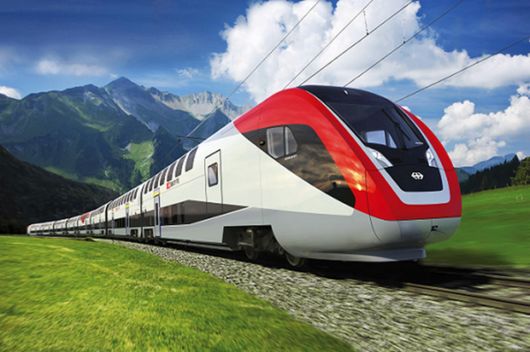 Moscow residents could already see in person and try to ride in such unusual here for our Railways train. Let me remind you that it runs from Moscow to Adler. "What are the features of the train, and why do we need it? "You ask.
And here's the thing, specially created double-decker train on the eve of the Winter Olympics in Sochi in 2014, for transportation of fans and visitors Olympiad.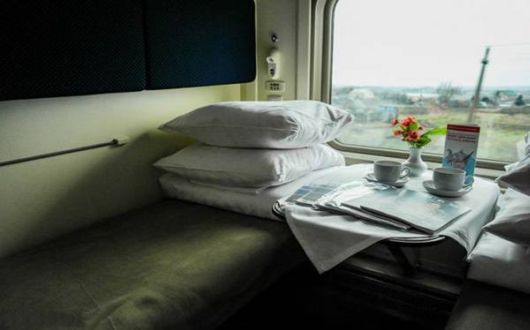 The creators claim that these cars meet all the latest requirements and needs of visitors. First train cars equipped with special lifting devices for people with disabilities, Second comfort, cleanliness and order immediately catches the eye, the same car equipped with the latest air conditioning, shower, 3-ecological toilets and specially-designated smoking areas .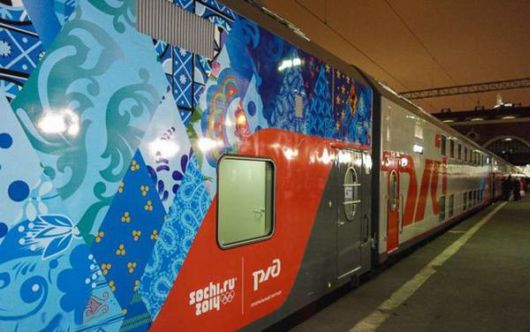 Double-decker train in Russia photo.
But probably the main advantage of such cars will be the availability of sockets in the compartment, it means that now you can have fun in a way to charge laptop, phone, iPad and so on.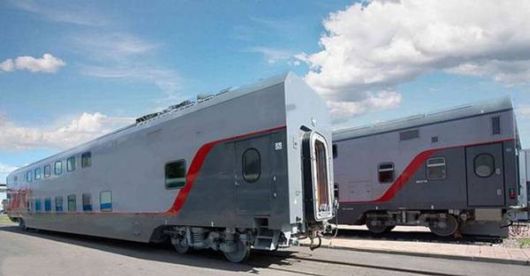 One car double-decker train is designed for 64 people, 8 compartments on each floor. Height wagon 5 meters 25 centimeters train fully domestic development. So far, not a lot of cars, only 12, but soon their number will increase to 54.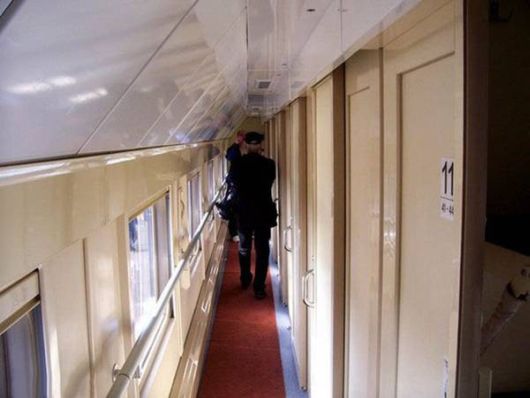 Because of the limited height of the car, the developers had to remove the overhead storage compartment, now you need to remove bags under the seat.
A nice bonus for customers and will train ticket price, because in two of the increased number of passengers decreased scrip on their costs, and thus the price of the fare. Now you can buy a ticket at 22% discount, which is about 3500 – 7000 rubles.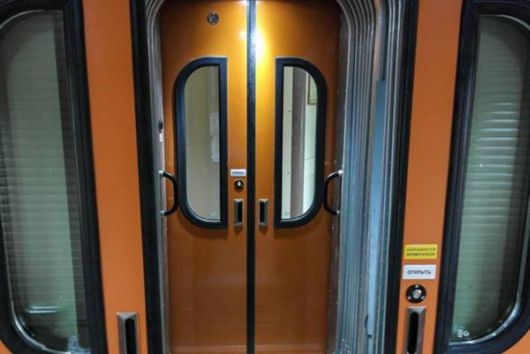 New technologies have reduced travel time, now to the point can be reached in 2-3 hours before. Double-decker train speed reaches 160 km / h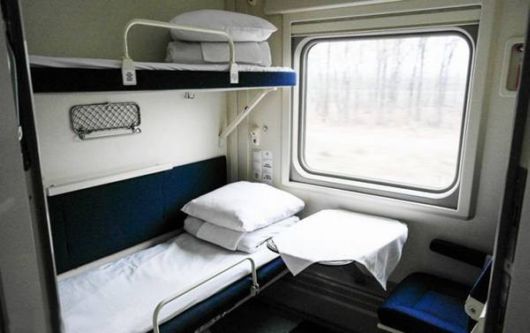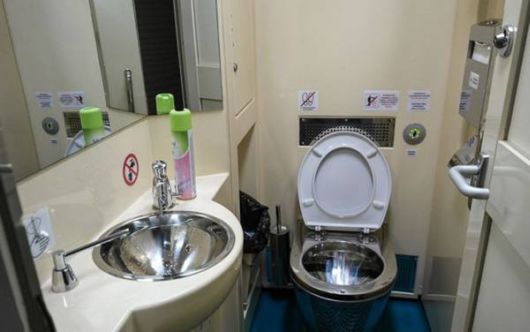 Bathroom in the double-decker train photo.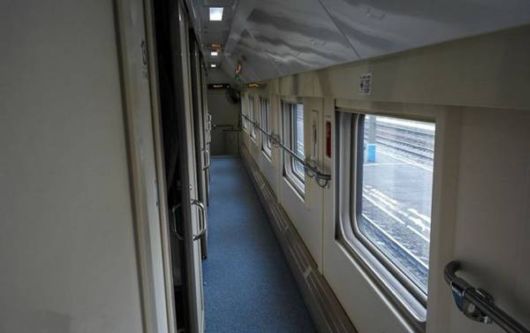 There are train and wagon-restaurant with 50 visitors on the second floor dining room and kitchen on the ground.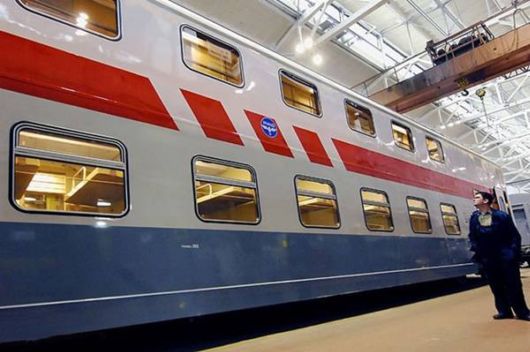 In summary, we can praise the domestic development and thank the creators for taking care of passengers. In general, all the pros and cons are learned in the process of exploitation.