Nohkalikai Falls (Meghalaya)
One of the most stunning and dramatic waterfalls in the country, the Nohkalikai Falls is located in Meghalaya near Cherrapunji.It is an unencumbered fall of about 340 metres (1115 feet) and is a delight to watch during the monsoon months but getting here during the rainy season may be tough. The fall is a perennial one since Cherrapunji is one of the wettest places on earth. It is possible to trek to the foot of the waterfalls and bathe in the plunge pool here but it is recommended that tourists do not attempt to undertake such an activity during the monsoon months.
Shivanasamudra Falls (Karnataka)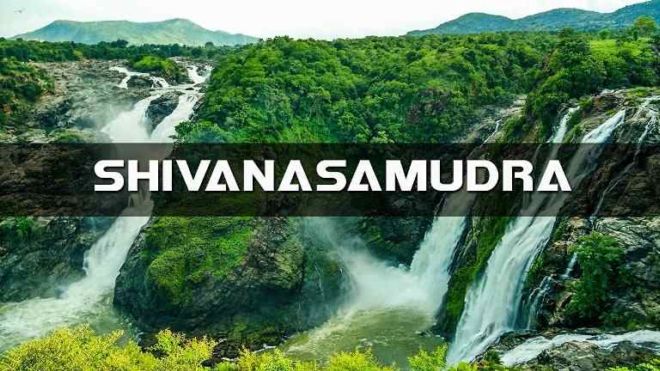 River Kaveri is one of the most beautiful river sinsouthern India. In Karnataka state's Mandya District, this mighty river splits into two and creates two sets of waterfalls – the Gaganachukki falls and the Bharachukki falls. Together these make up the Shivanasamudra Falls. The small island town of Shivanasamudra stands midstream and is home to a number of temples from ancient times. The greatest height of the falls is around 98 metres (322 feet). The beauty of these wide and majestic falls divided by a rock island with temples seems straight out of the Indian mythology books.
Kutralam Waterfalls (Tamil Nadu)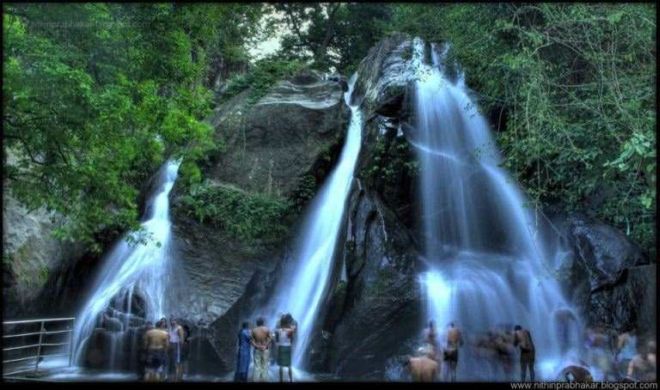 The sheer beauty and serenity of the Kutralam falls in the Tirunelveli District of Tamil Nadu makes it one of the most coveted tourist destinations of the region. Kutralam is a collection of nine different waterfalls at nine places where the Chittar River cascades over the rugged Western Ghats. The maximum height of this waterfall is about 92 metres (300 feet). The water of the Kutralam Falls is believed to hold many curative and healing powers. Most tourists prefer to stand under the falls and soak in the goodness of the natural beauty and the warm waters.
Vantawng Falls (Mizoram)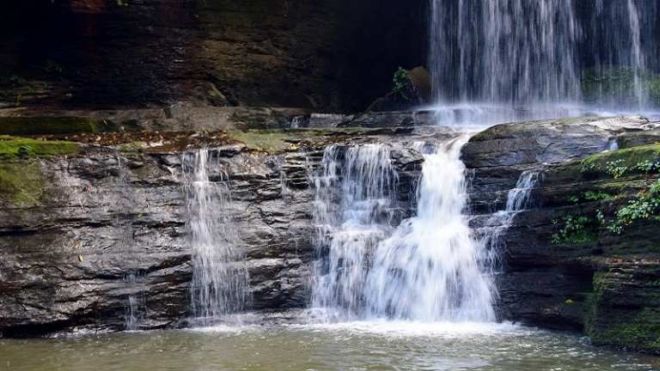 The water of the Vanva River crashes down 229 metres (751 feet) in a brilliant display of wild beauty. The Vantawng Falls is located in the Serchhip district of Mizoram state. Getting close to the falksandmaling your way through the wilderness may be almost impossible but that turns out to be an advantage too. A look at the pristine white stream of the Vantawng falling down the brilliant green forested mountainside must be enjoyed from afar. Alternatively, you may choose to go up to the viewing point constructed by the Department of Tourism in Mizoram.
Kempty Falls (Uttarakhand)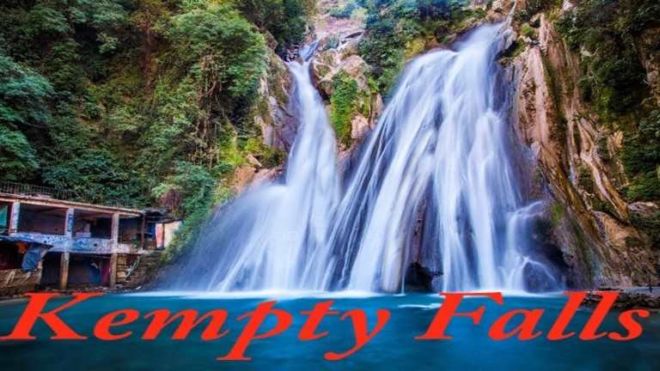 In the mid 1800s, the beauty of the Kempty Falls on the Mussoorie-Dehradun route prompted British officer John Mekinan to organisepicnics for his friends in the vicinity. In 2003, the Government of India showcased the beauty of the Kempty Falls by releasing a postage stamp. The 12 metre (40 feet) long waterfall may now be overcrowded by families and tourists during the peak season but its beauty remains quite undiminished.