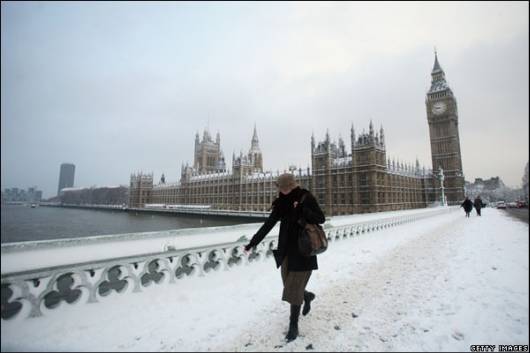 Heavy snow has fallen across large parts of England, disrupting travel and closing hundreds of schools.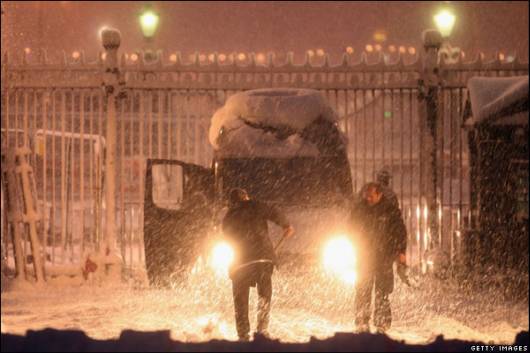 Overnight workers cleared the snow outside the prime minister's home in Downing Street, London.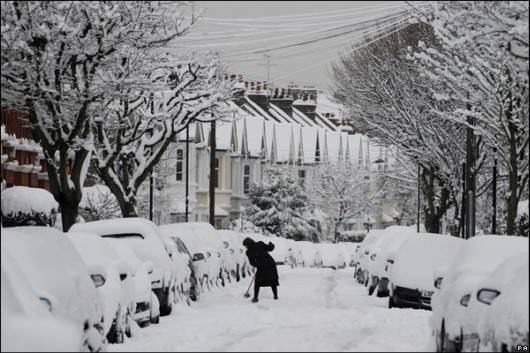 South-east England is experiencing the worst snow it has seen for 18 years.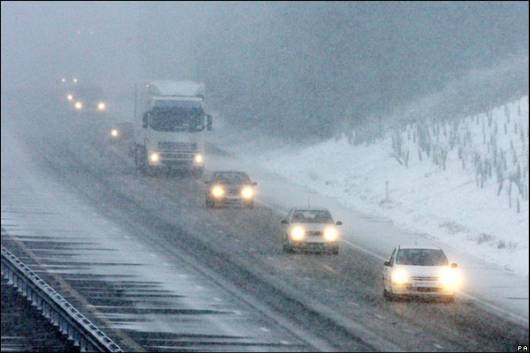 In Kent the London-bound M20 was temporarily closed.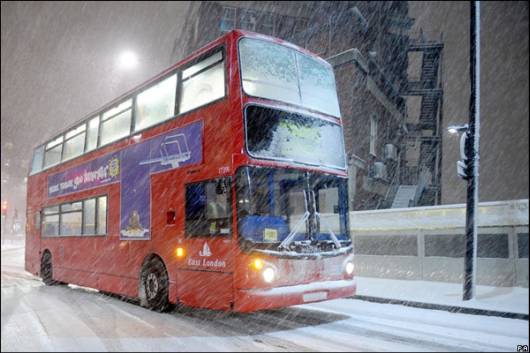 All London buses have been withdrawn from service due "to adverse weather and dangerous driving conditions".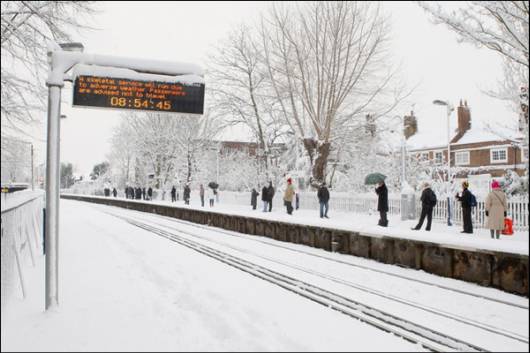 A sign advises passengers not to travel at Mortlake train station.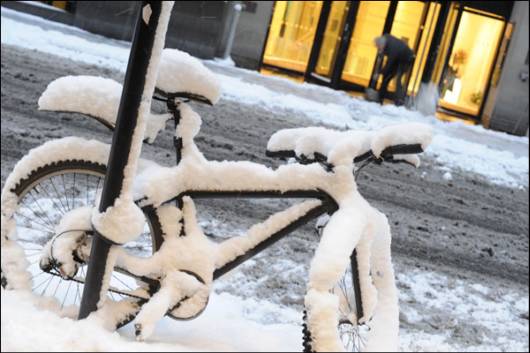 The owner of this bike seems to have decided to find an alternative means of transport.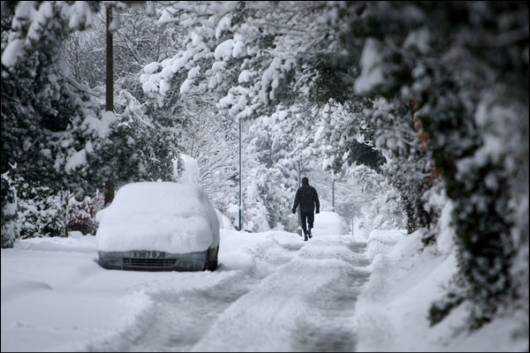 On the roads, motorists were being warned of dangerous driving conditions.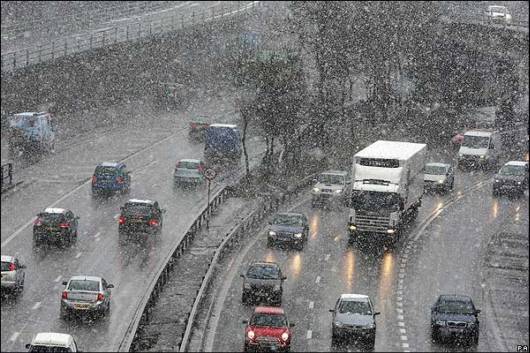 Scotland was braced for the arrival of snow. Weather warnings are in place for southern and eastern areas and some schools say they were closed on Tuesday because of the forecast.