Dubbed the 'Venice of the Netherlands', travelers to the fairy-tale village of Giethoorn will not want to return.
The village of Giethoorn in the north of the Netherlands is like a poetic "fairy place". The special thing is that there aren't any roads …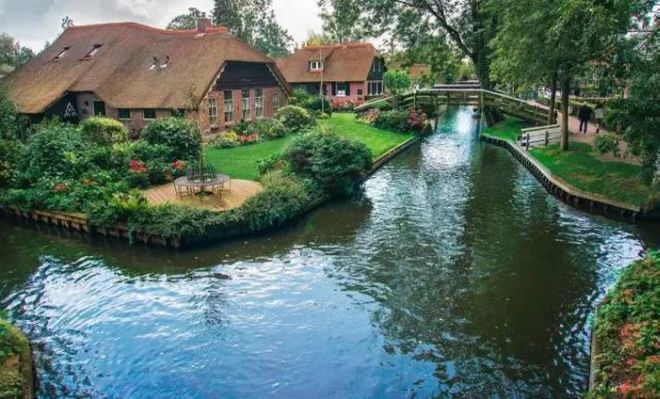 … but that doesn't mean there's no way to move. This place is 148 km from Amsterdam, about 1 hour 45 minutes drive.
History formed over 700 years but the village retains the scenery like a fairy garden in real life.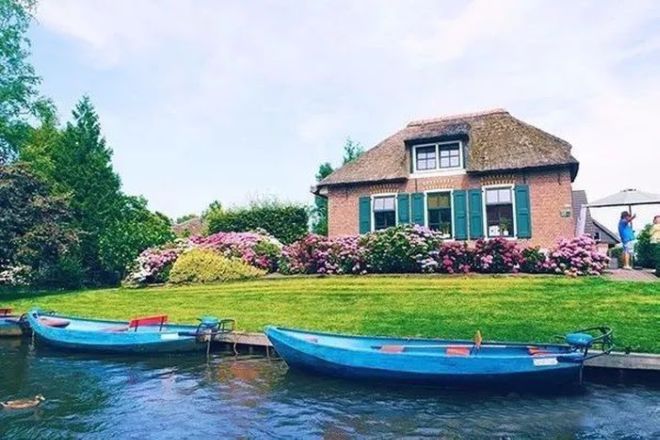 There is no place for roads, instead of 176 beautiful wooden bridges spanning the canal system. Except for bicycles, all cars coming here must be left outside.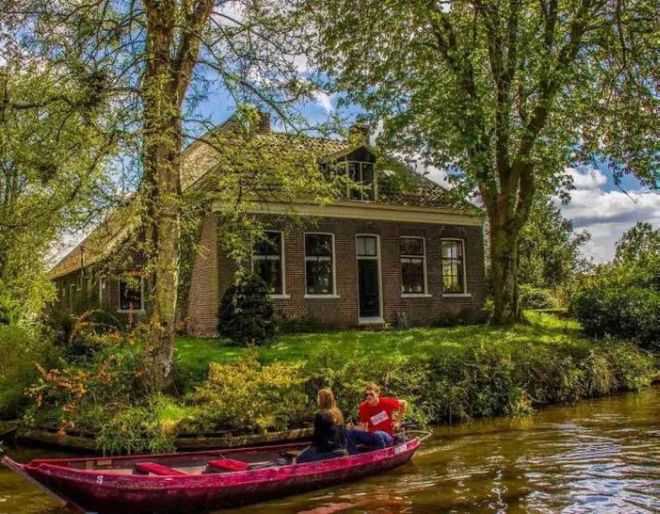 Popular means of transportation here are small boats. Even at weddings, this type of vehicle is used to transport the bride.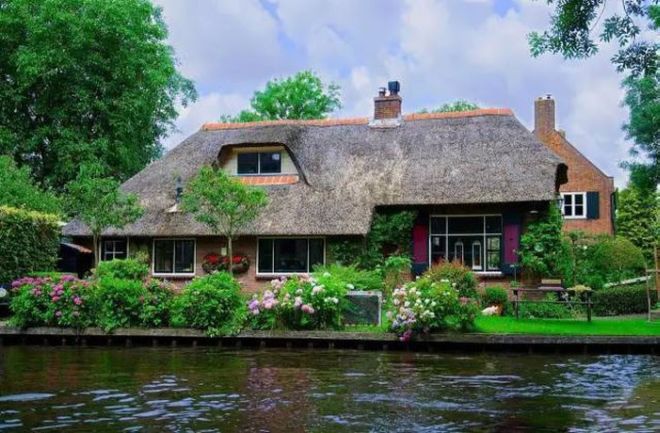 Discovered in 1230 AD by a group of Mediterranean immigrants. However, this fairy town only became famous when it first appeared in the film Fanfare of Dutch filmmaker Bert Haanstra, released in 1958.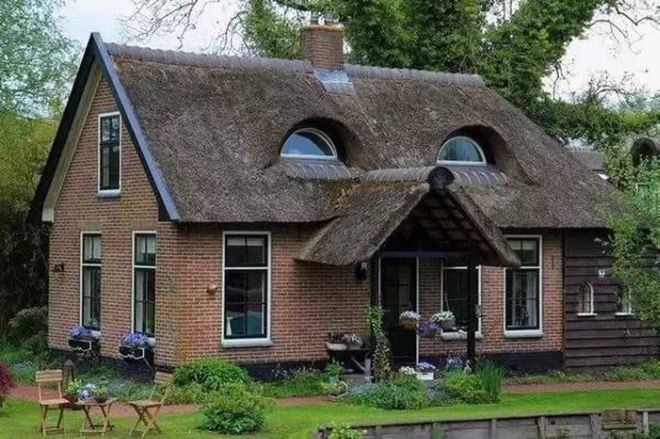 Noisily commercializing, the idyllic village attracts tourists by the thatched cottages, wooden bridges and under the soft rays of the early morning sun …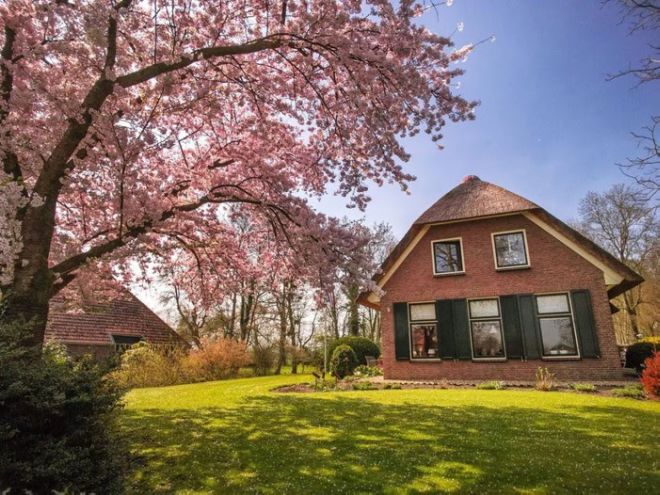 Most houses are covered with reeds and covered with warm grass flowers in the winter, cool in the summer can be used for 40 years.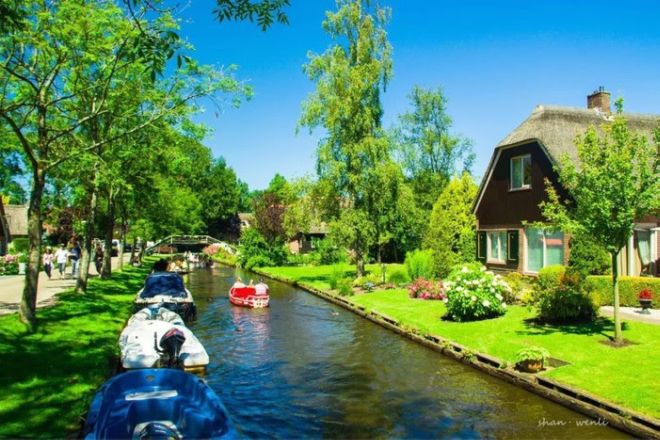 In the past, when people could not afford to buy bricks and tiles, people used this method to beautify their houses. This is also the difference that makes the current value of houses many times higher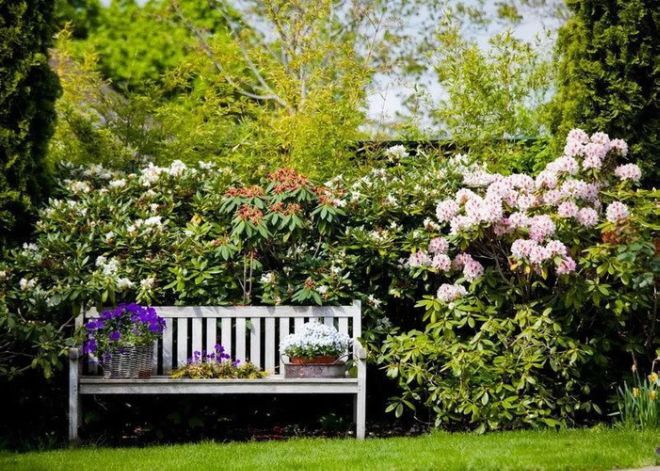 If you wake up in the morning, open the window to catch the gentle sunshine and the faint aroma of flowers and grass, and hear the birds chirping. Just thinking about it makes me fascinated …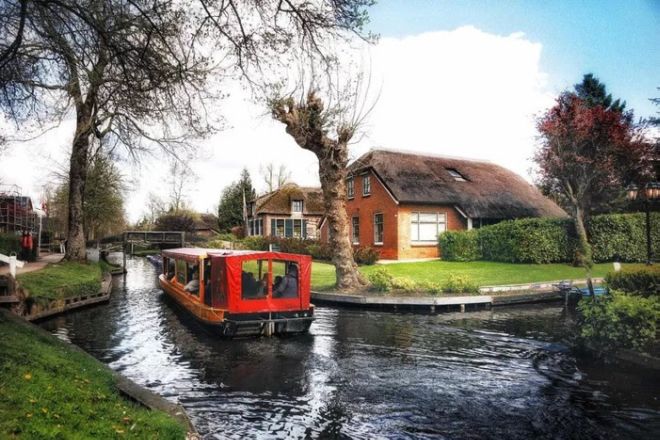 The village will also host music festivals, large and small sailing activities, making the atmosphere lively and bustling.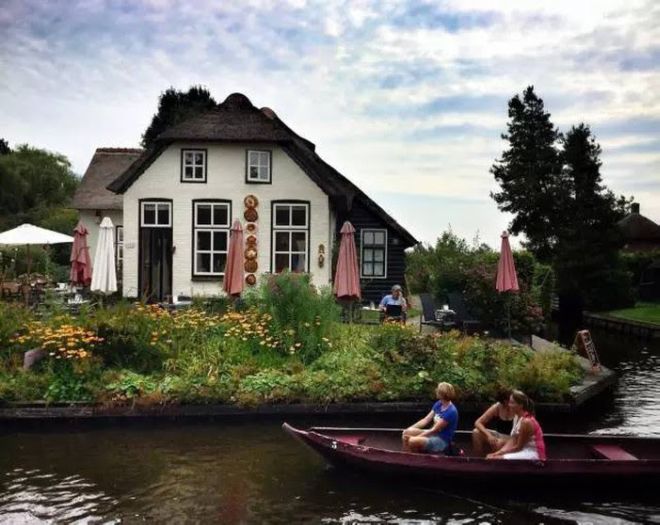 If the scenery is like a fairyland, the people here are like princesses and princes living happy lives.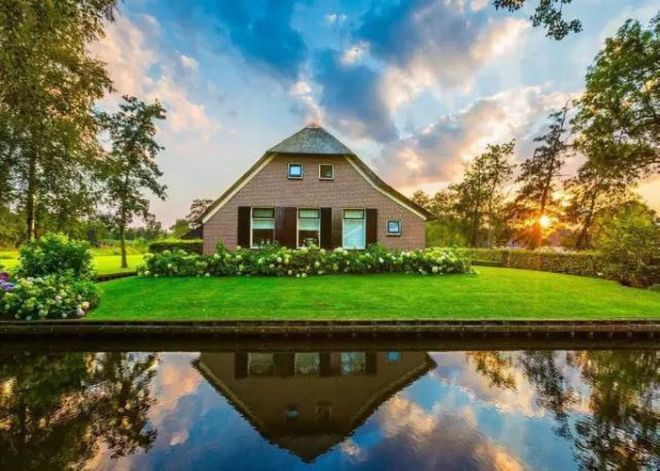 In the spring, the trees and plants proliferate and proliferate, making the beautiful village even more beautiful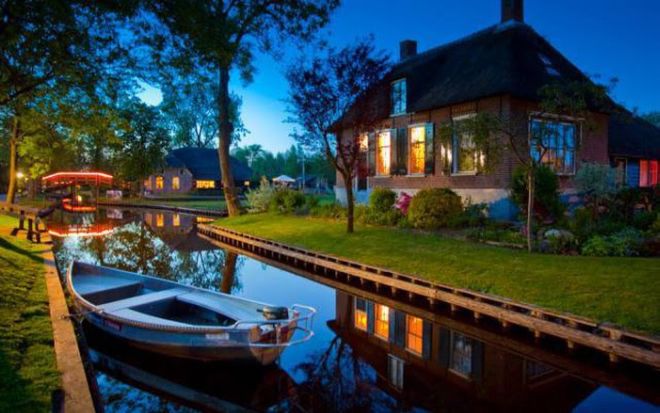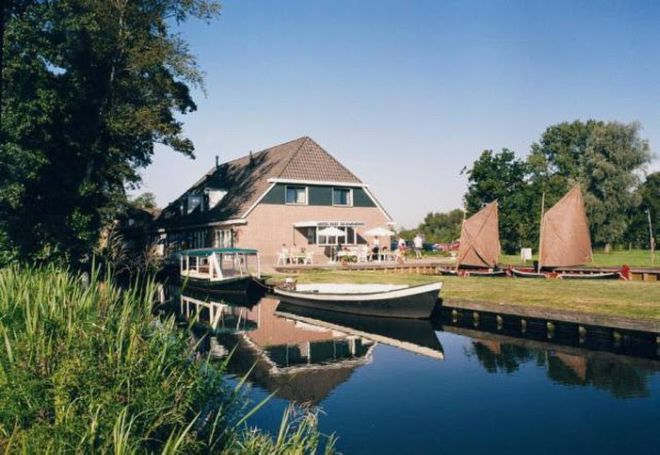 Summer blue water with yellow sunlight, flowers blooming in every corner indeed visitors will not want to leave this place.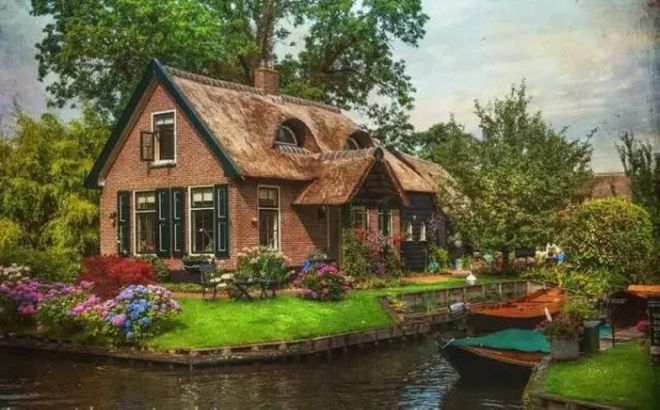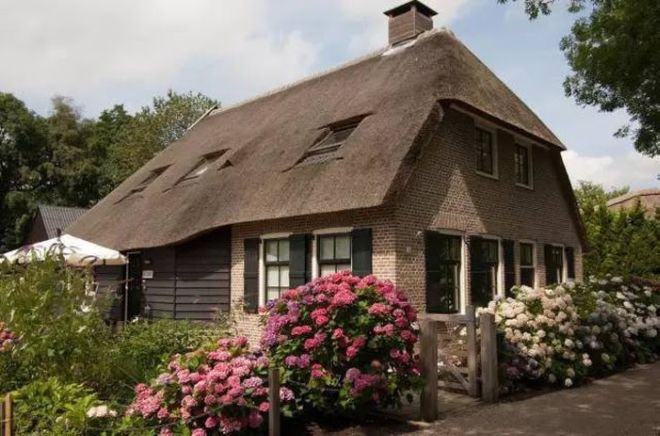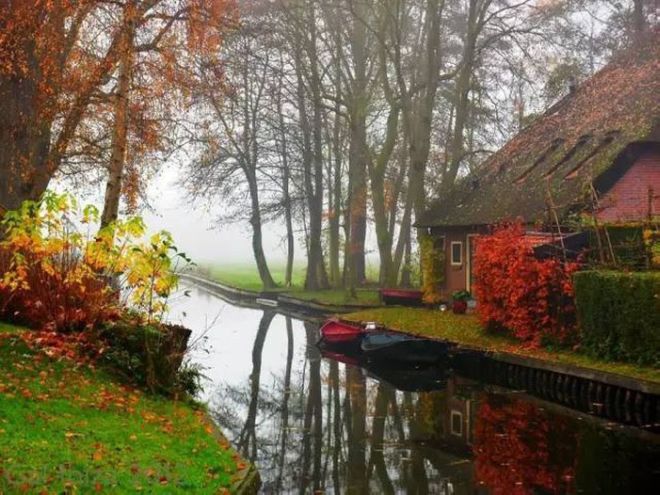 Fall of red leaves falling makes the scenery even more romantic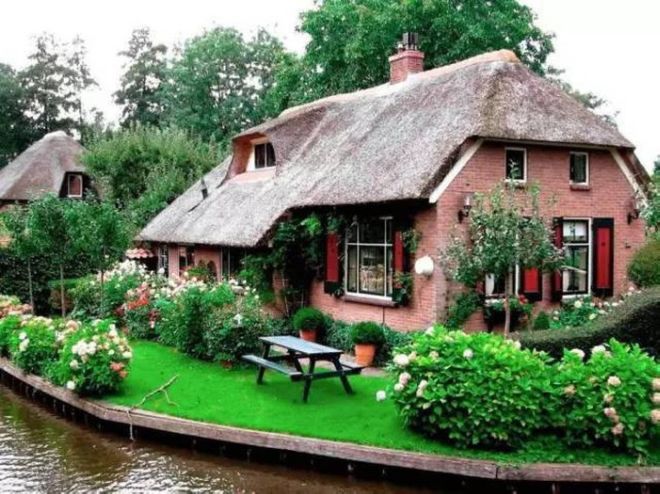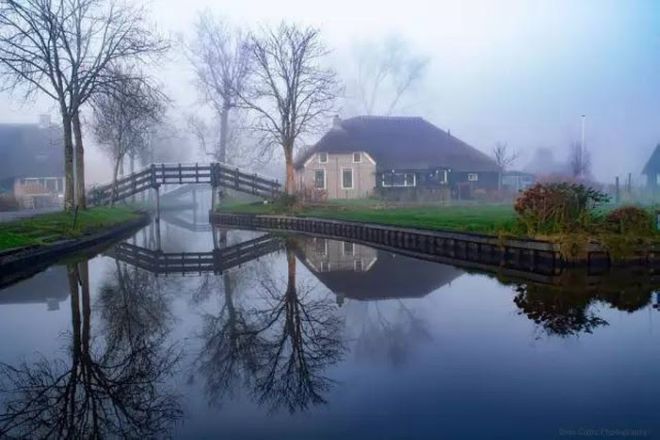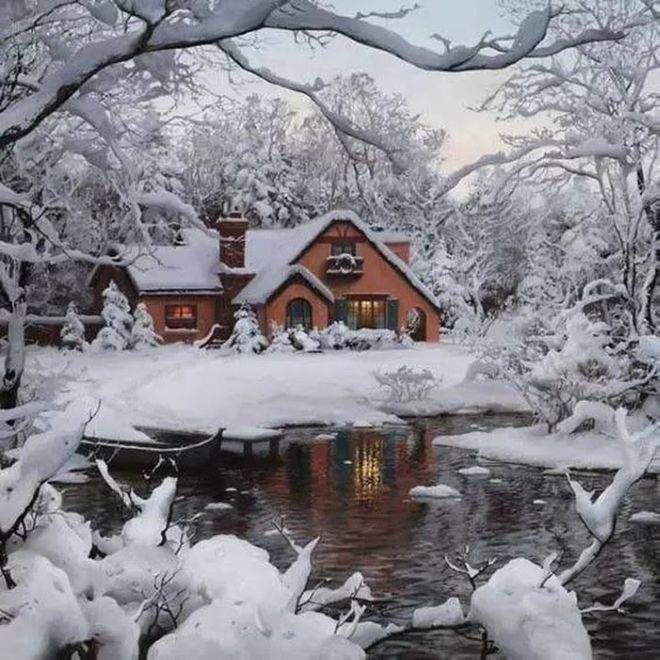 White winter snow covered the village, but it could not lose beauty to infatuation.