Honeymoons are a special time for newlyweds. This is the period when you get to abandon all other cares in the world and devote yourselves entirely to enjoying each other?s company. While love can certainly be enjoyed wherever you are, there are certain places across the planet that will make your honeymoon even more memorable. Check out the following best honeymoon destinations in the world:
01. Hawaii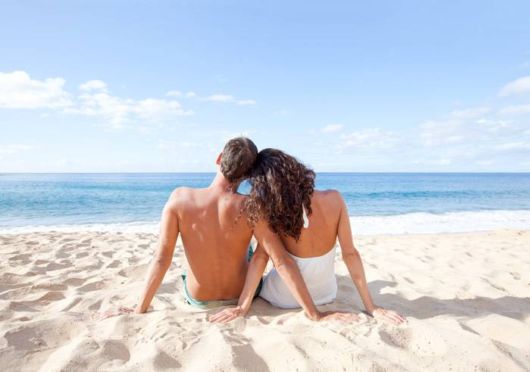 With all that it has to offer for just about any type of couple, Hawaii is never far from anyone?s mind when it comes to the top 10 honeymoon destinations in the world. Hawaii was (and is) hugely popular with tourists and honeymooners alike, even before the place became one of America?s fifty states in the year 1959. Numerous five-star resorts and beach villas offer total luxury, while rustic eco-resorts are also available for a more authentic Hawaiian experience.
Made up of hundreds of isles spanning the Pacific Ocean in about 1,500 miles, Hawaii?s most famous islands include the big island itself (Hawaii), Maui, and Oahu. Within these islands you?ll find every kind of attraction that might bring you and your loved one extreme pleasure ? from water sports like scuba diving and parasailing to nature activities like volcano tours and mountain biking. Of course, a luau or traditional Hawaiian feast may be the perfect ending to a fun-filled day before you both retire to your room for a night of pure romance.
02. Rome and other Italian Cities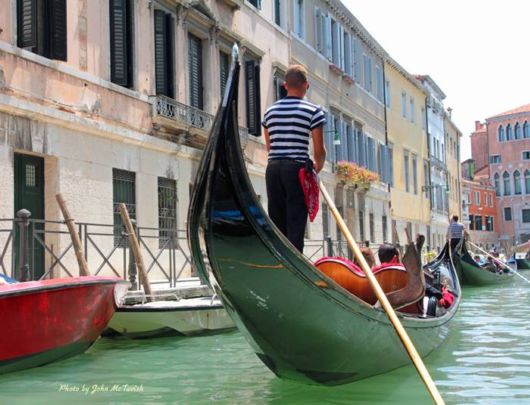 If you?ve got your hearts set on a destination that?s brimming with old-world charm and romance, then you need not look further than Italy. Italy is undoubtedly one of the top honeymoon destinations in the world. There?s truly nothing better than being able to walk hand-in-hand on cobblestone streets while you both admire the stunning architecture around you.
There are also plenty of old, classic churches, wonderful museums, amazing art galleries, bistros, and cafes for you and your loved one to enjoy. While it can be extremely difficult to decide on which particular region of the country to visit, it helps if you know what kind of things you both take pleasure in.
Rome has a dramatic character that will leave you and your darling literally breathless with admiration. Tuscany has plenty of rolling hills to provide the most romantic backdrop as you sip glorious wine. Culture and superb shopping make Florentine a must-visit region, while breathtaking panoramas of mountains and lakes render Lake Como an equally enjoyable destination as well. Milan and Venice are worth checking out too.
03. Paris, France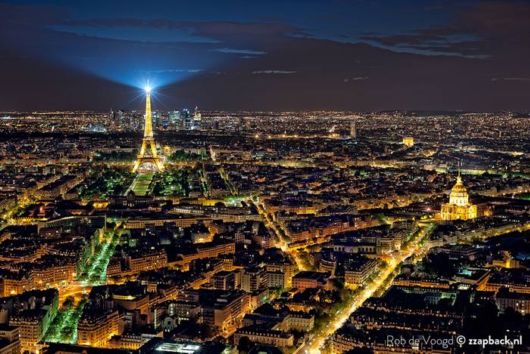 This list of the top 10 honeymoon destinations in the world simply won?t be complete without France. After all, it is where you?ll find the City of Lights! Paris is a favorite romantic honeymoon destination, not just for newlyweds but also for all lovers.
Strolling around its streets is enough to provide romance, but if in case that doesn?t do it for you, then there are plenty of things in France that will. Any hotel you choose will treat you and your sweetheart like a royal couple, and romantic and sumptuous meals over candlelight are never hard to find. Extensive and impressive art collections for art enthusiasts are everywhere.
Spectacular sights include beautiful museums, stunning architecture, and ancient churches. Who can also forget to mention the iconic Eiffel Tower? Paris is just filled to the brim with gorgeous views, world-class shops, magnificent restaurants, and a romantic ambience all its own. If you?ve gotten your fill of the wonderful city, you can also take side trips to the rest of the region. You won?t run out of things to do and sights to see in France.
04. Bora Bora, French Polynesia
Situated in the French Polynesia, Bora Bora certainly deserves to be listed as one of the best honeymoon destinations in the world. It features crystal clear waters, fine white-sand beaches, as well as a number of other attractions that make the island worthy of its reputation. There?s an endless list of the resorts you can stay at with accommodations ranging from luxurious rooms to charming thatched-roof villas to bungalows on stilts.
There?s also a host of things you can do aside from swimming in the waters with your better half. You can take full advantage of the numerous nightclubs and bars, and you can even get a helicopter to take both of you to admire the beauty of Bora Bora from above. That?s a sight you will both probably never forget.
05. The Bahamas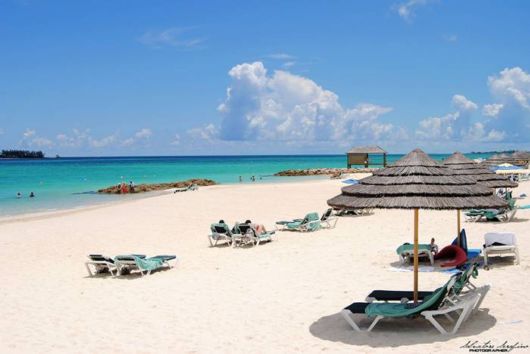 After planning the wedding of the century, both of you definitely need to have some time to yourselves to just sit back and relax. There?s no better place to do just that than the Bahamas! A far cry from when Columbus discovered it in 1492, the Bahamas is now steeped in utter luxury and comfort while still maintaining all its natural charms.
The island chain is the ideal place for engaging in adventures such as shipwreck exploring, underwater cave diving, and yes, swimming. The multicolor coral reefs are a sight you mustn?t miss, while the local culture at any of the villages might be worth sampling as well. The only dilemma you?ll be facing at the Bahamas is which heavenly beach to visit. Of course, there?s no such thing as a wrong choice when it comes to this matter.
Speaking of choices, you also have plenty of hotels, resorts, and B&Bs to choose from. The wide-ranging accommodations make it possible for you to book the Bahamas honeymoon you truly want at the rates you need.
06. Las Vegas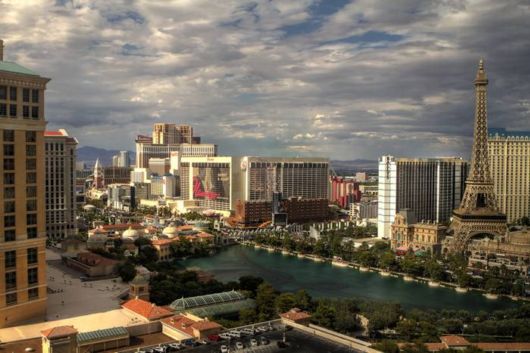 Who said that Las Vegas was just famous for Elvis-officiated weddings? Even if you just came to get hitched in a way that?s as hassle-free as possible, you might want to stick around for your honeymoon as well. Though rough around the edges, Las Vegas has plenty of amusements for you and your lifetime partner. The city doesn?t seem to sleep, and you?ll find lots of activities to keep both of you fully occupied (together) the entire day.
You can book yourselves an appointment at any one of the spas for a day of pampering and relaxing. At night, you can try your luck at the numerous casinos along the Vegas Strip. If gambling isn?t really your cup of tea, you can also try the plethora of theaters, dance clubs, lounge shows, and nightclubs. Be sure to get your hands on show tickets in advance. The most famous performances can be packed, and you?ll have a hard time purchasing last-minute tickets. All these exciting offerings make Las Vegas one of the most unique and best honeymoon destinations in the world.
07. Bali, Indonesia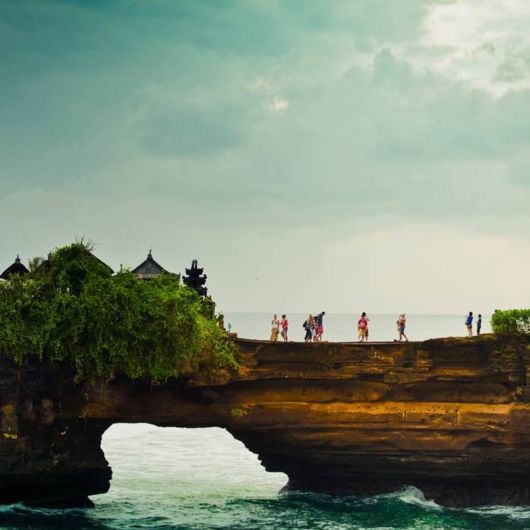 Bali is probably Asia?s most famous honeymoon destination. From an exotic culture to beautiful sun-kissed beaches to unspoiled rainforests, Bali has all the makings of the idyllic honeymoon spot. You can take your partner on a number of active pursuits such as paragliding, snorkeling, surfing, or rafting. You can even go on day trips and be entranced by the heartwarming hospitality and the exotic culture of the Balinese.
Of course, you can always take the entire day off and do nothing but be with your loved one. A day spent sharing a hammock with your new wife or husband is a day well spent for honeymooners in this part of the world.
08. Orlando, Florida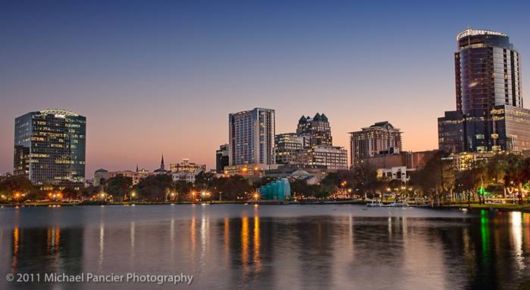 If you?re too eager to start the honeymoon and don?t want to stray too far from home, you don?t need to travel far to have the honeymoon of your dreams. Florida can serve as the perfect honeymoon setting for just about anyone. The beaches in Florida Keys are absolutely divine, while the Florida Everglades offer ecological tours for adventure-seeking couples.
For an even greater adventure, why not relive the joys of your childhood by visiting Walt Disney World Resorts in Orlando? There are plenty of packages that couples to choose from in order to get exactly what they want in terms of park passes, amenities, and accommodations. One particular package suited for newlyweds is the ultra-exciting Romantic Escape. It?s absolutely wonderful for anyone who wants to spend time at a Disney resort as well as take a lovely cruise to the Bahamas. Walt Disney couldn?t have come up with a more perfect fairy tale setting for you and your Prince Charming.
09. Banff, Canada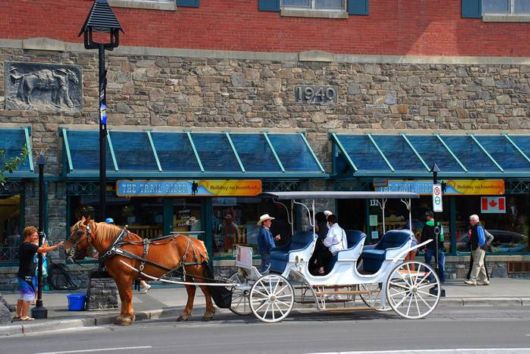 Not every honeymoon has to be in a sunny tropical paradise. Banff is a beautiful, romantic resort town set in the Canadian Rockies. You can even take a trip into the wilderness on a whimsical sleigh ride, or you and your honey can also go ice skating on a frozen river, snowshoeing against the backdrop of the rocky mountains, cross-country and downhill skiing, and even dog sledding. After a fulfilling day in the snow, both of you can enjoy the warmth of a fireplace, sip some hot chocolate, and snuggle to your hearts? content. For the best experience, stay at the Fairmont Chateau at Lake Louise (just outside of Banff), or the Fairmont Springs Hotel in Banff.
Aside from fabulous winter activities, the resort has plenty to offer all year round. During the warmer months, lovers can participate in any of the resort?s many outdoor activities like hiking, rafting, and horseback riding. Now, that?s a physically-engaging honeymoon!
10. Munnar, India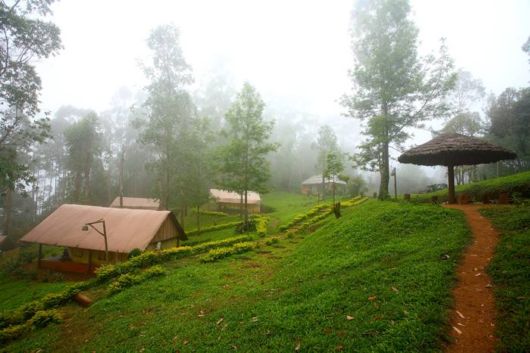 Kerala is the most popular honeymoon destination in India, particularly because of its romantic resorts on the beaches, backwaters and hill stations. Top ten honeymoon destinations in Kerala are Munnar Hill station, Kumarakom Backwaters, Alleppey Houseboats, Thekkady wildlife sanctuary, Koavalam Beach, Waynadu Hills, Marari Beach, Athirapally waterfalls, Vagamon Hills and Bekal Beach. Honeymooners include above tourist places in their honeymoon packages.
If you like tea, a visit to Munnar is a must! The surrounding region is renowned for its sprawling tea plantations. See tea being picked and processed, and try fresh tea straight from the gardens. There's even a tea museum. The area is blessed with the natural beauty of winding lanes, misty hills, and forests full of exotic plants and wildlife. Adventure enthusiasts can trek to Anamudi, the highest peak in south India, explore Eravikulam National Park, or go rock climbing and para gliding.