1. Ushiku Daibutsu, Ushiku, Japan
The Ushiku Daibutsu located in Ushiku, Ibaraki Prefecture, Japan, is the world's tallest freestanding bronze statue. Completed in 1995, it stands a total of 120m above the ground, including the 10m high base and 10m high lotus platform. An elevator takes visitors up to 85m off the ground, where an observation floor is located.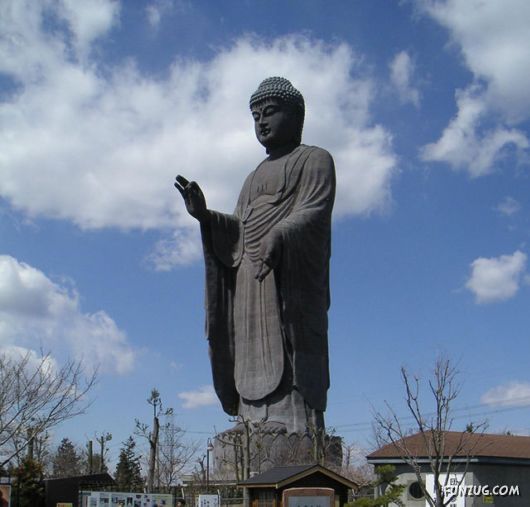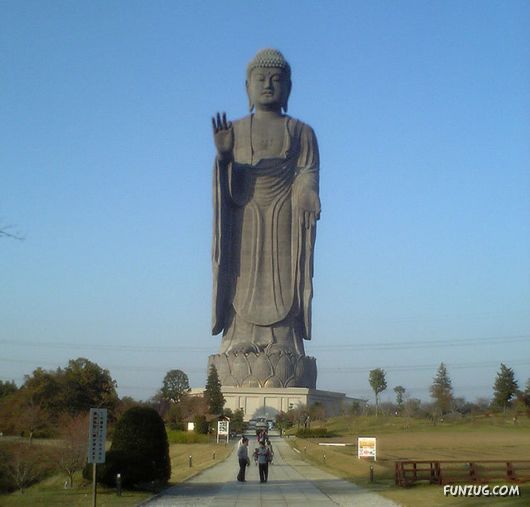 2. Buddhist statue of Guanyin, Sanya, China
Sanya is located on Hainan, the smallest province of the People's Republic of China located off the southern coast of the country. Yalong Wan is a local park that located at a beach 7.5 km southeast of Sanya City. The highlight of the park is the a 108-meter Buddhist statue of Guanyin. This statue was completed in May 2005 and is one of the tallest statues in the world.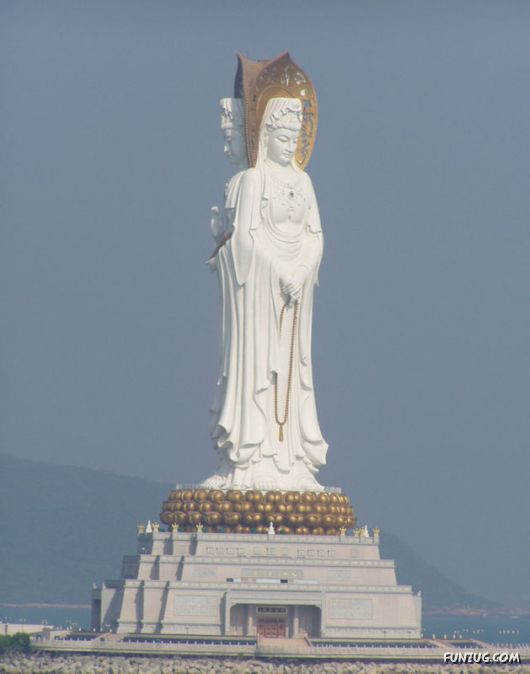 3. Yellow Chinese emperors Huangdi and Yandi, China
Yellow Chinese emperors Huangdi and Yandi. China. 103 meters tall.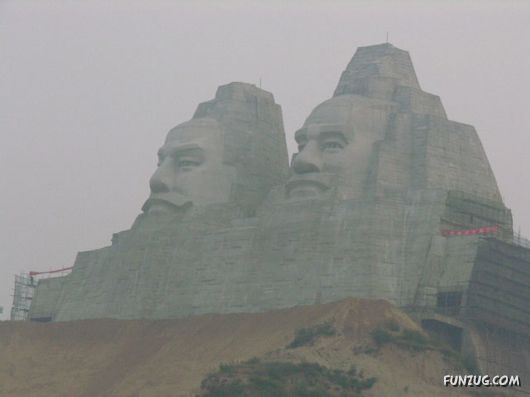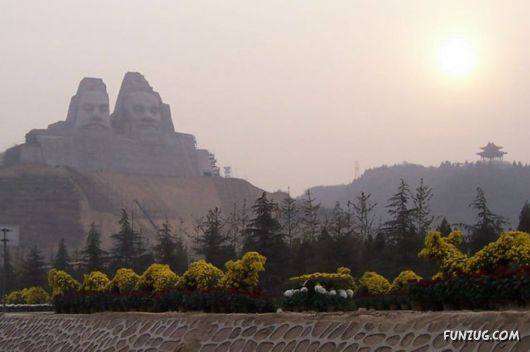 4. Motherland, Kiev, Ukraine
Kiev's statue of the Motherland, a memorial of the Great Patriotic War (World War II). The statue itself is 62 meters tall, the overall height is 102 meters.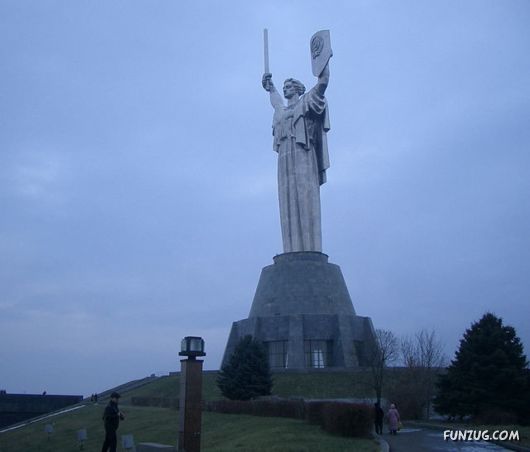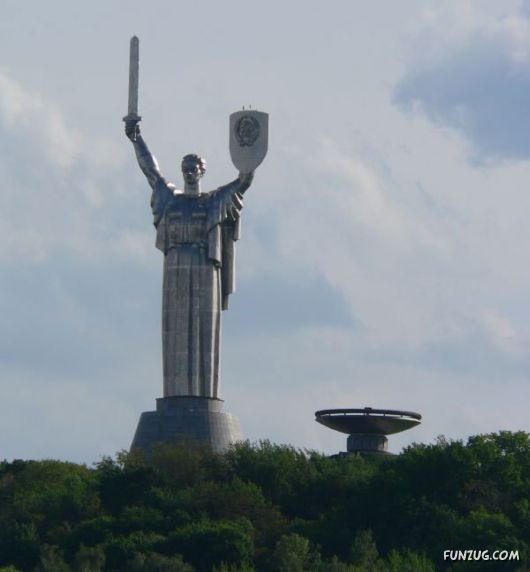 5. Statue of Peter I, Moscow, Russia
The statue of Peter I on the bank of the Moskva River is one of the tallest outdoor sculptures in the world..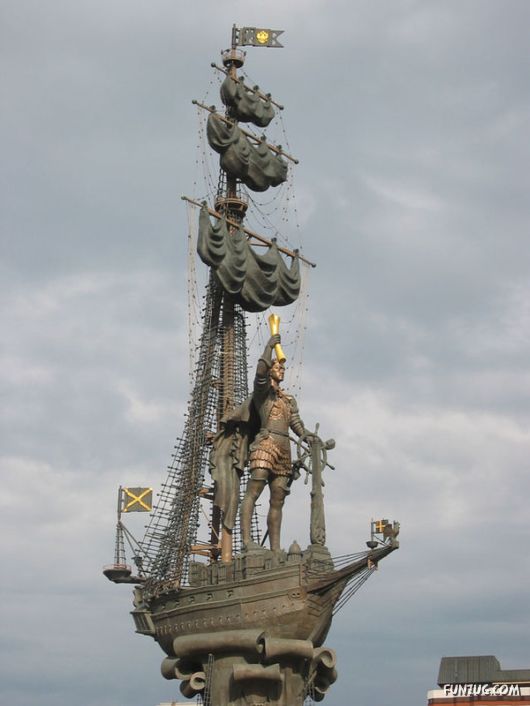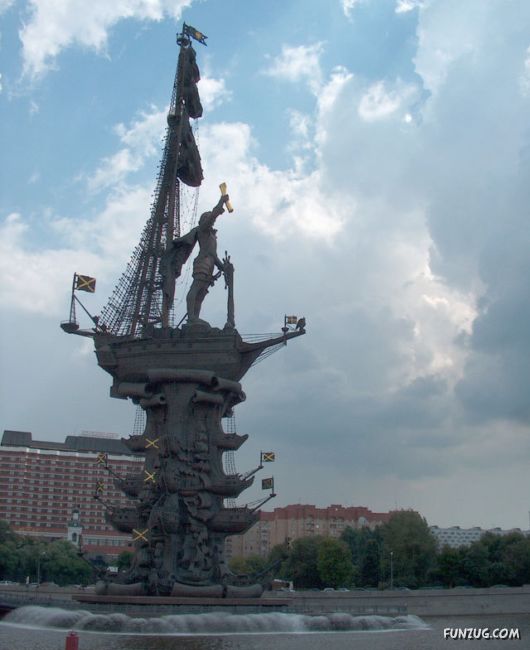 6. Statue of Liberty, Liberty Island, New York
Liberty Enlightening the World, known more commonly as the Statue of Liberty, is a colossal statue given to the United States by France in 1886, standing at Liberty Island, New York in the mouth of the Hudson River in New York Harbor as a welcome to all visitors, immigrants, and returning Americans.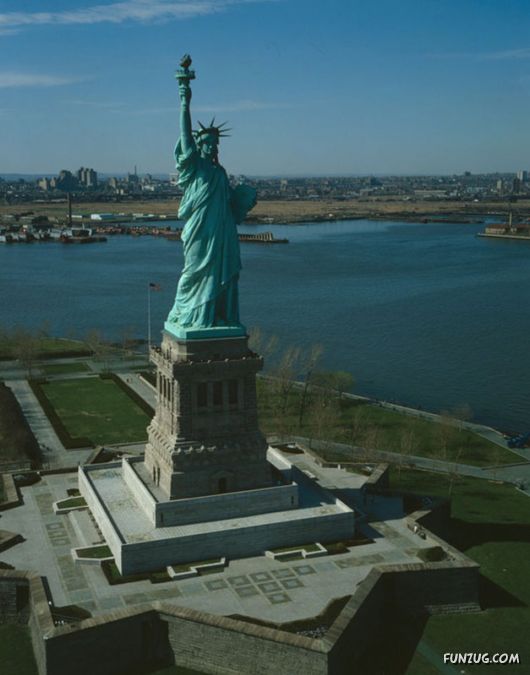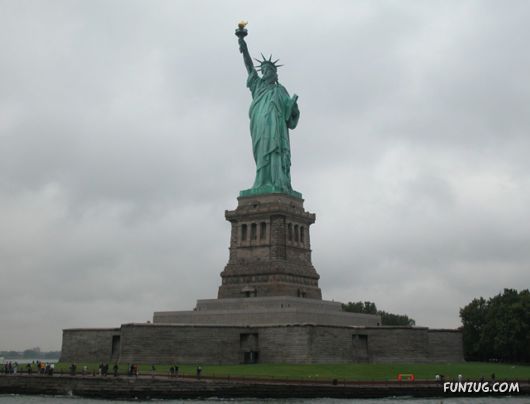 7. "The Motherland" statue, Volgograd, Russia
"The Motherland" is a monumental statue by sculptor Yevgeny Vuchetich commemorating the Battle of Stalingrad and dedicated in 1967. The significant structural engineering challenges of the 84 meter tall, 7900 ton sculpture were handled by Nikolai Nikitin. Measured from the tip of her sword to the top of the plinth, the distance is 85 meters. It is located on Mamayev Kurgan in Volgograd.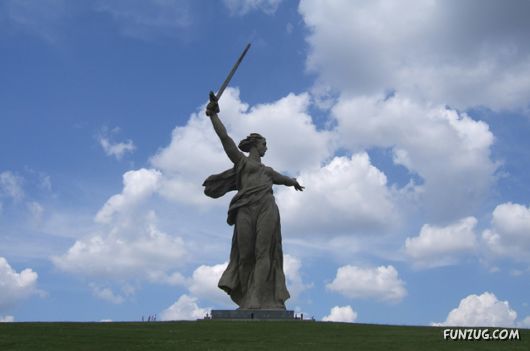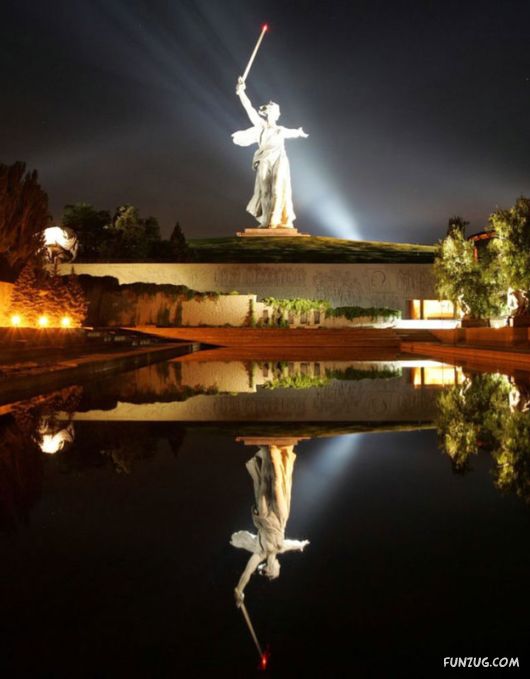 8. Statue of Lanshan Buddha, Lanshan, China
Buddha near Lanshan. China, Lanshan. 71 meters tall.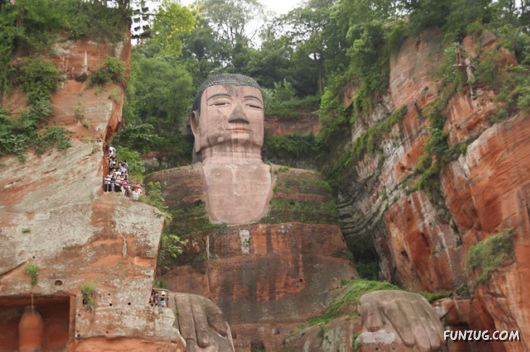 9. Buddha of Bamyan, Afghanistan
The Buddha of Bamyan were monumental statue of standing Buddha carved into the side of a cliff in the Bamyan valley of central Afghanistan, situated 230 km northwest of Kabul. 55 meters tall. It were destroyed by the Taliban in 2001. Japan, Switzerland, and UNESCO, among others, have pledged support for the rebuilding of the statues.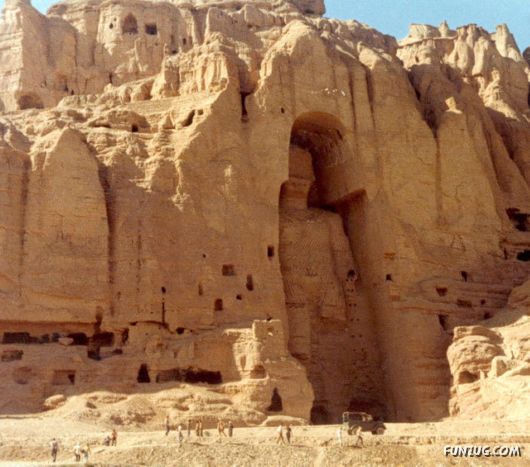 10. Christ the Redeemer, Rio de Janeiro, Brazil
Christ the Redeemer is a large Art Deco-style statue of Jesus Christ in Rio de Janeiro, Brazil. The statue stands 32 m tall, weighs 1000 tons and is located at the peak of the 710-m Corcovado mountain in the Tijuca Forest National Park, overlooking the city.
As well as being a potent symbol of Christianity, the statue has become an icon of the city.