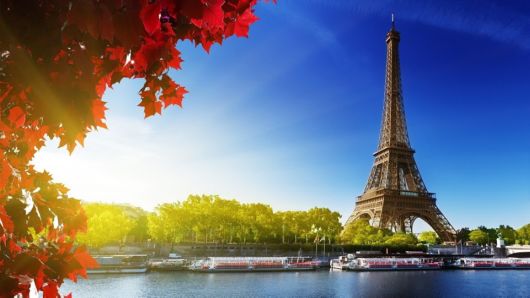 Top 5 popular towns to visit in EuropeMany places in Europe are ready to be discovered for any traveler willing to find out more about the most fascinating cities in this Old Continent. The next few lines are detailing why Venice, Paris, London, Barcelona and Amsterdam are among the most favorite European destinations.

Venice

Who don't know Venice, this nostalgic and city of love? This famous lagoon city is famous as being the most romantic city in the world. Most Venice's streets are entirely built on water, hence the name of its main streets: "Grand Canal". For this reason, several bridges are crossing the canals of the city. This destination situated in Italy is not only particular in terms of urban development but also in its richness in history. Gondolas are pacing up and down the streets of Venice, which ensures memorable moments. Finally, many festivals, historical and religious buildings are also some of the many reasons for visiting Venice.

Paris

The presence of eminent monuments remains one of the main attractions charming travelers from around the world to visit Paris. We want to mention here the Eiffel Tower, Arc de Triomphe and Notre Dame Cathedral. There are also famous places where tourists never forget to visit such as the Champs Elysées, the Place de la Concorde or the district of La Defense. Moreover, culturally, Paris is known as one of the world's fashion capitals. We also mention lots of museums making Paris a city where art is strongly represented.

London

The United Kingdom's capital owns a place among Europe's popular cities. Indeed, the presence of historic buildings continues attracting more and more visitors. Among them, we can cite Buckingham Palace, Big Ben, Westminster Palace and still others. London is also a city of art thanks to the Natural History Museum, the wax museum Madame Tussauds and the National Gallery. Locations like Hyde Park, Trafalgar Square, and Piccadilly Circus are making the fame of this town.

Barcelona

Catalonia region's capital is one of the most popular cities in Europe. With its museums, it just cannot stop delighting visitors and art lovers. Tourists are spoilt with choices among all ready-to-visit museums such as National Museum of Catalan Art, the Miro Museum, the Picasso Museum, and especially the FC Barcelona Museum, for this Football team fans. In addition, tourists go on holidays in Barcelona to walk on its most famous street that is La Rambla. The Barcelona Cathedral and Casa Batllo are also worth the trip.

Amsterdam

Amsterdam is often described as the Netherlands' Venice? Thanks to this, it wins the good reputation of being a romantic city. Art lovers can have great times with the Van Gogh Museum and the Rijksmuseum. The castles and other historic sites make Amsterdam a top most destination for tourists.