There is a mystique surrounding these beautiful Japanese rock gardens, aka Zen gardens, that originated in the Japanese culture hundreds of years ago. Zen garden is an interesting and deeply spiritual aspect of Japanese gardening traditions. The typical Zen garden consists of an enclosed and shallow sand box of sorts which features predominantly sand or gravel with rocks of various shapes and sizes.These artistic gardens consist mainly of fine gravel or sand that is raked in various artistic patterns, and larger rocks which are strategically placed throughout the gravel bed. These gardens are symbolic of the Buddhist belief that one can achieve Zen, or enlightenment, through meditation and deep relaxation. Traditional Zen gardens are interpreted differently by each individual, and nobody knows for sure what their true meaning is. Many people believe that the gravel of the garden represents water, and the larger rocks represents land or islands in that water.
The one thing that we do know for sure is that these Japanese rock gardens are visually stunning. Some of the most historic rock gardens also function as extremely popular meditation sites for people from around the world. People claim to get a sense of relaxation, or enlightenment, at these gardens that they can't achieve anywhere else in the world. Furthermore, Zen gardens are becoming ever more popular in the Western World. Here's a some photos of some of the most beautiful, and historic, Japanese rock gardens from around the world.
Zuiho-in a sub-temple of Daitoku-ji . Located in Kyoto, Japan, Zuiho-in is one of the sub-temples of Daitoku-ji, which is one of the 14 branches of the Rinzai school of Japanese Zen. You can find multiple rock gardens at this temple including Zuiho-tei, and they are all world-renowned meditation sites. Visiting these 700 year old historical rock gardens is quite an enlighting experience according to those who have been there.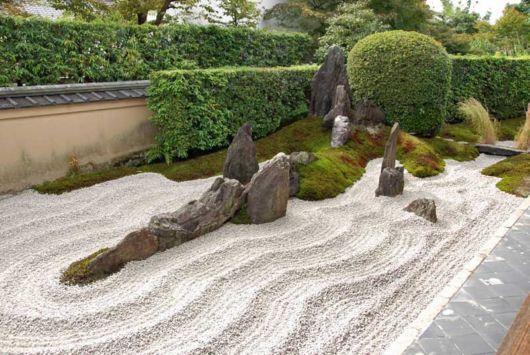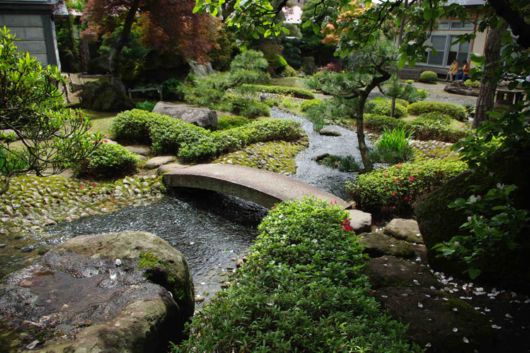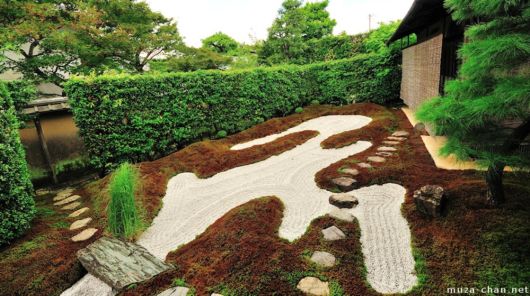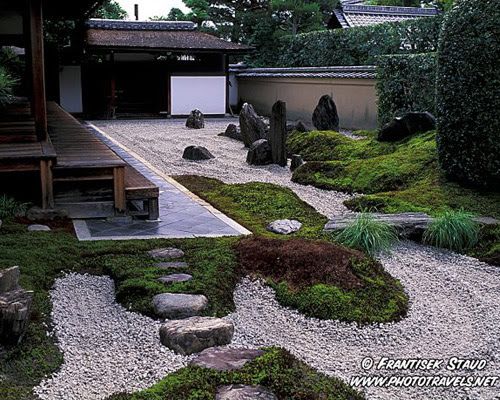 Shitenno-ji Honbo Garden: This extraordinary Zen garden was built at the oldest large-scale temple in Japan, way back in 593. The Honbo Garden features not only the traditional patterns of gravel and large rocks, but it also is made even more beautiful by the extensive plant life and small stream that outline this historical rock garden. This Japanese rock garden is located in Osaka, Japan.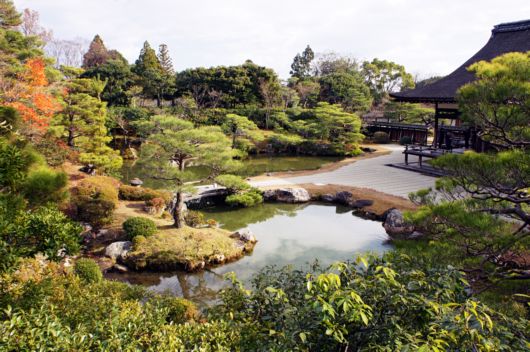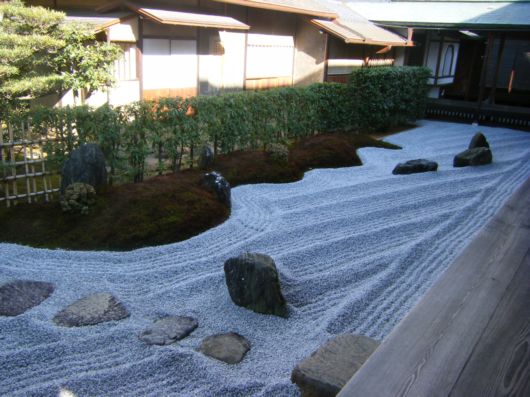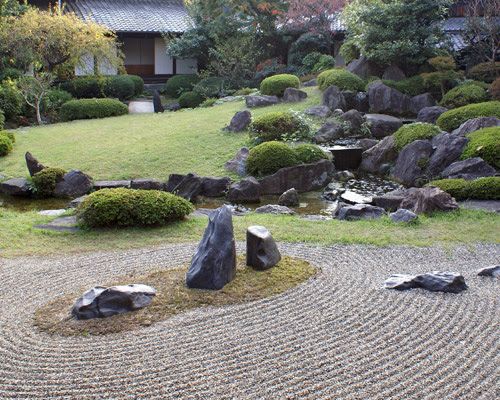 Portland Japanese Garden This Zen garden is a Japanese style garden that is located in Portland, Oregon. The garden sits on a 5.5 acre site, and it was voted as the best Japanese garden located outside of Japan. The authentic-looking Zen garden in Portland was completed in 1967, and it actually consists of 5 major sub-gardens. The Japanese rock garden here consists of rippled sand that is symbolic of the ocean, and larger rocks that rise from the ocean.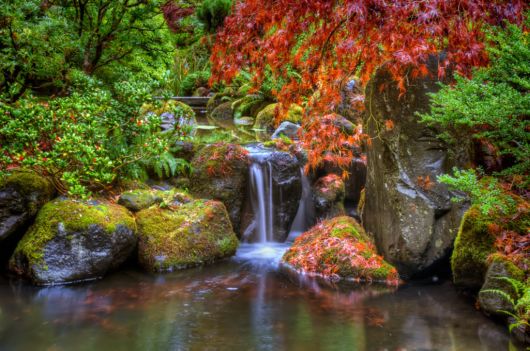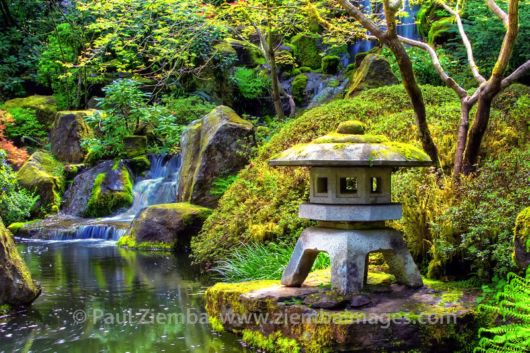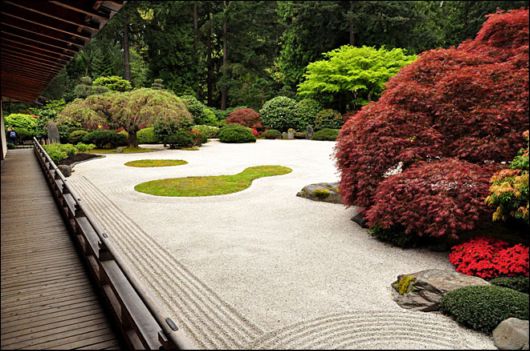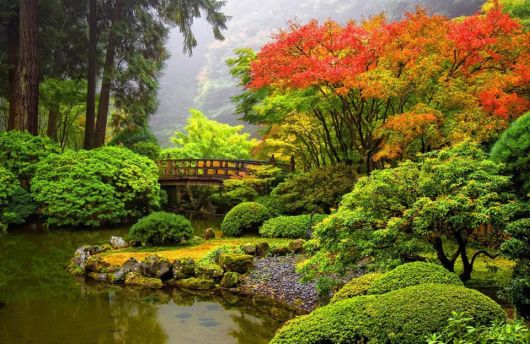 Tofoku-ji Garden The Zen gardens located at Tofuku-ji Temple in Kyoto, Japan, are some of the most amazing of their kind. This temple was constructed in 1236, and today it's one of Japan's busiest temples during the autumn because of it's spectacularly colorful leaf viewing. Tourists flock here to view this historical temple, and the well-groomed Zen Garden. The gardens here are designed in traditional Japanese styling with the minimalistic gravel and stone construction.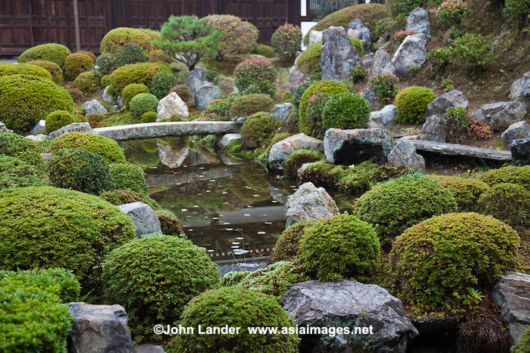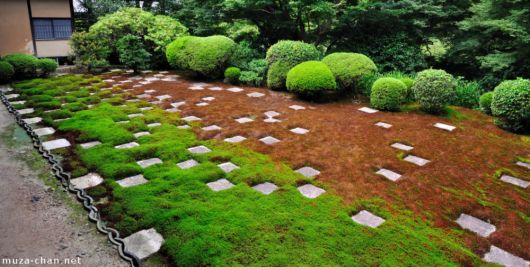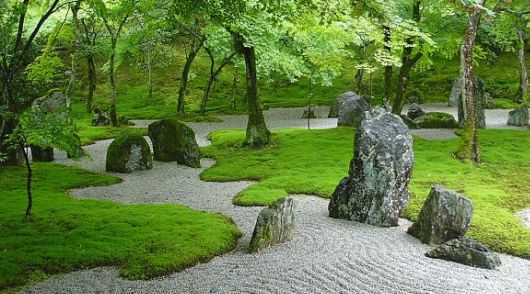 Rozan-ji Temple This temple was founded in 938, and features a beautiful moss and white gravel garden that is laced with small trees and large rocks. What makes this place so popular amongst tourists is that this site was once the residence of one of Japan's most famous authors ever ? Murasaki Shikibu. This elegant rock garden is located just east of the Imperial Palace in Kyoto, Japan.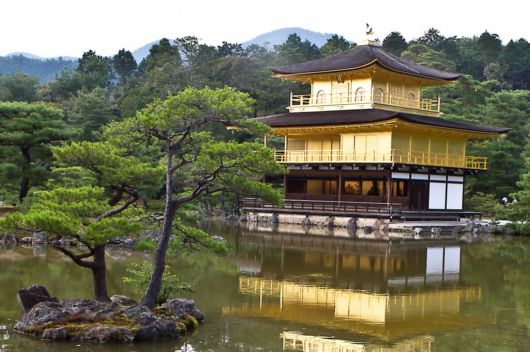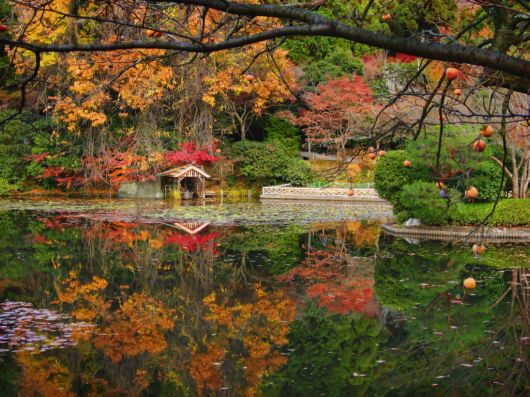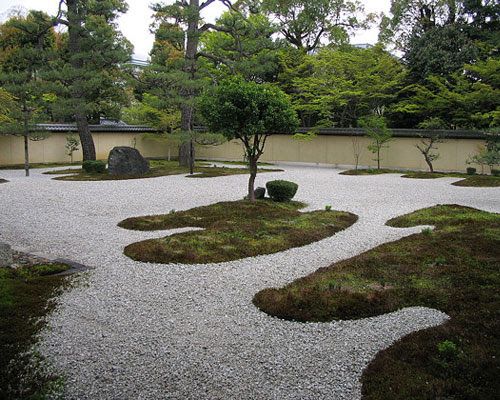 Ginkaku-ji Temple At this temple in Kyoto, Japan, you can find a unique rock garden that is most famous for its large mound of sand on the northwest side of the grounds. This carefully constructed pile of sand is said to symbolise Mt. Fuji. The rest of the Zen garden at Ginkaku-ji Temple is filled with a variety of mosses and beautifully groomed white gravel. The temple was built in 1474 by Ashikaga Yoshimasa, and the garden was supposedly designed by the famous landscape artist Soami.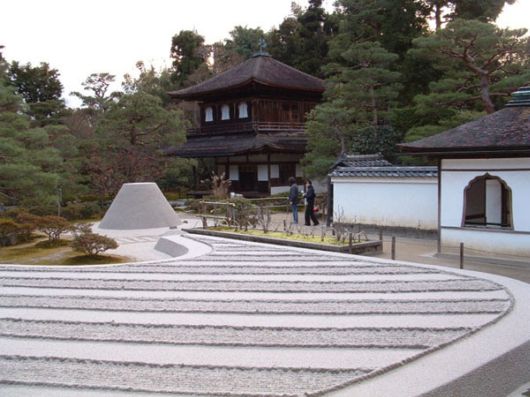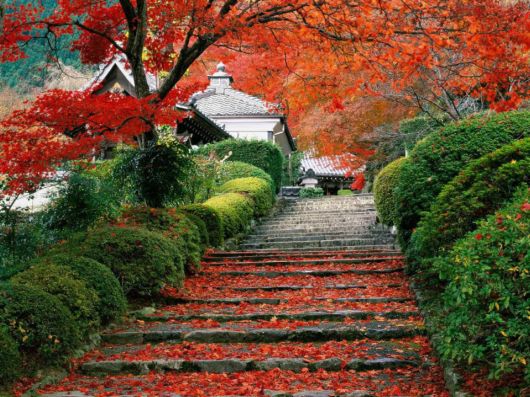 Here are picyures of some Magical Landscaped Zen Gardens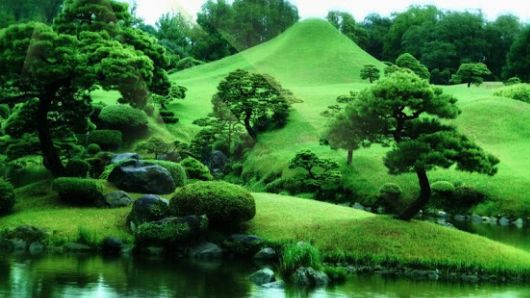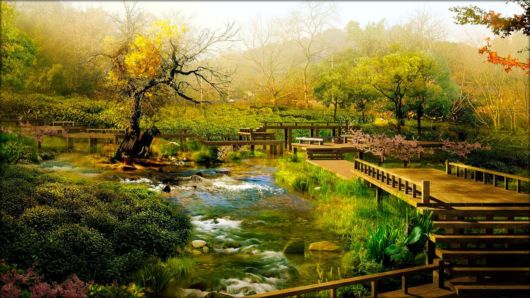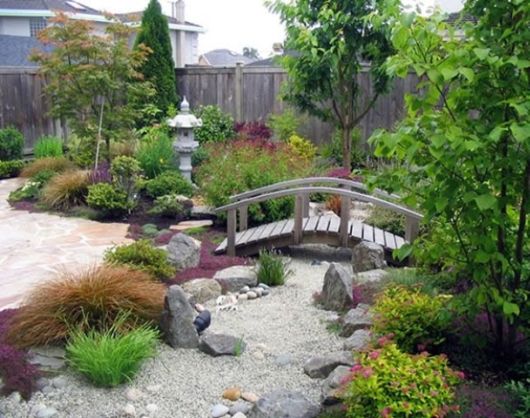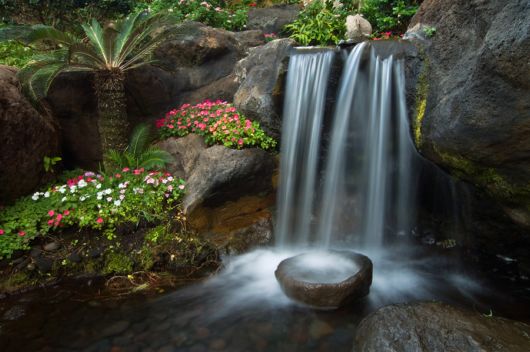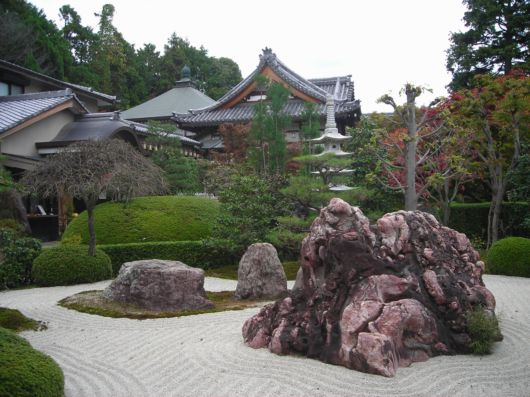 Here is a roof-top Zen Garden