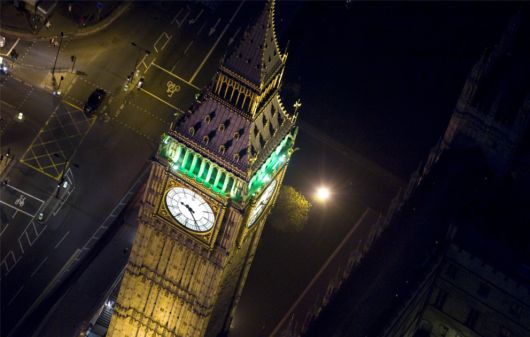 1
Big Ben, above the Houses of Parliament.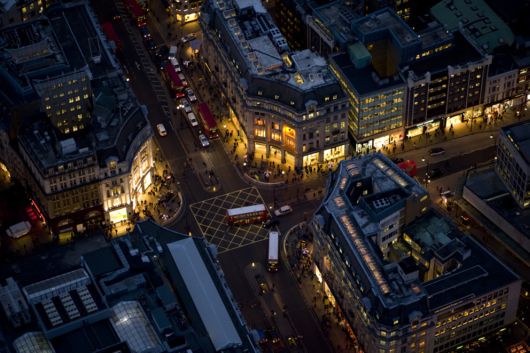 2
Commuters and traffic at Oxford Circus.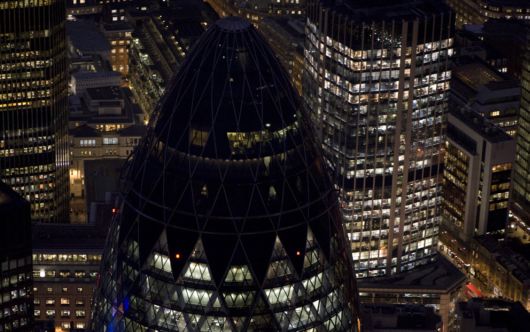 3
The financial district, featuring the tip of 30 St. Mary's Axe, known by the nickname "The Gherkin"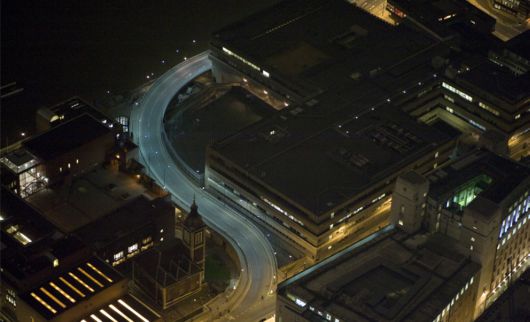 4
A lonely curve of a city street.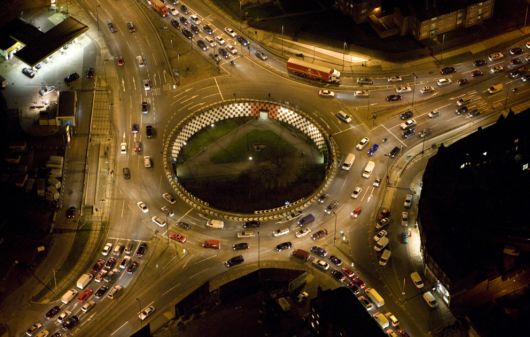 5
A busy roundabout junction.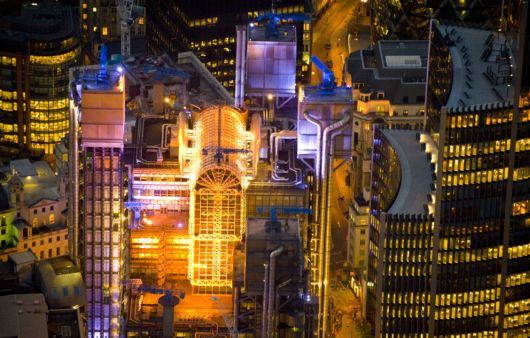 6
The Lloyd's Building, well-lit.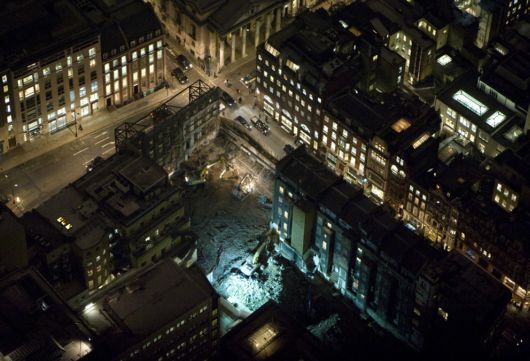 7
Building site at St George Street and Maddox Street.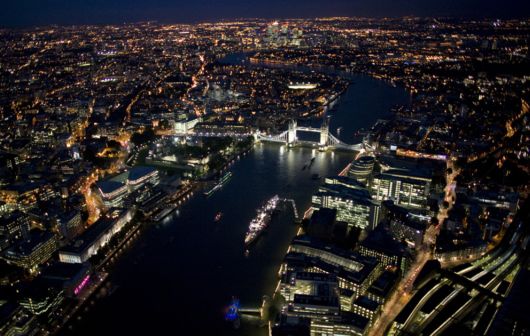 8
The River Thames, featuring Tower Bridge.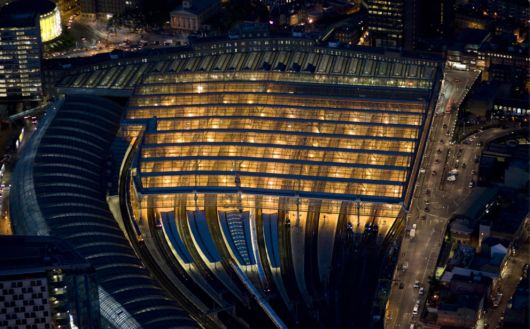 9
Waterloo and Eurostar terminal.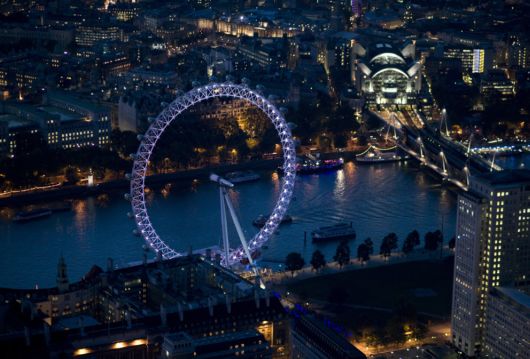 10
The London Eye on the River Thames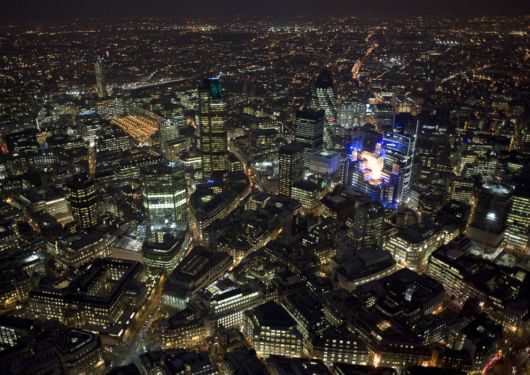 11
London's financial district, featuring the Lloyd's Building and The Gherkin.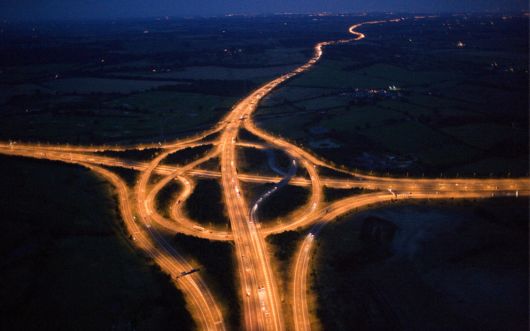 12
A junction on the M25 motorway.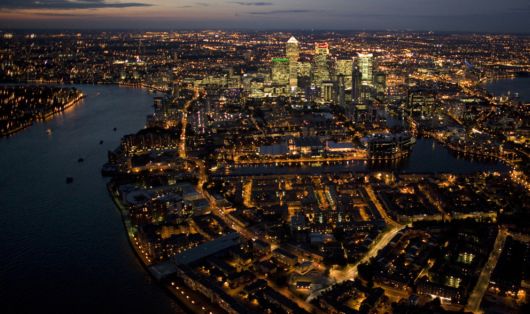 13
The view above Canary Wharf.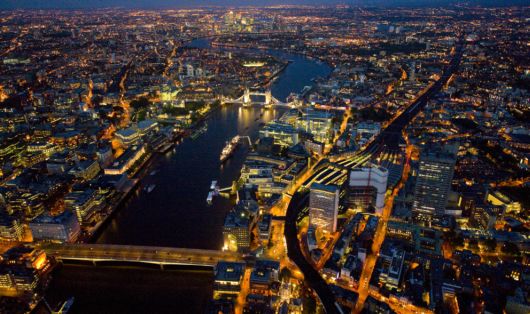 14
Tower Bridge and the Thames.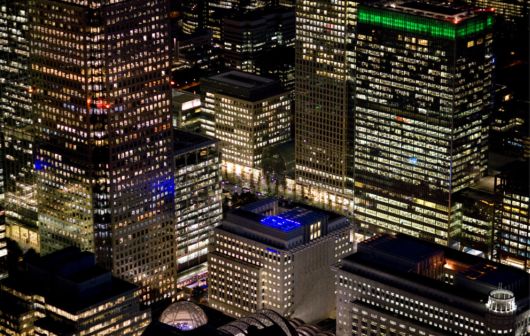 15
Canada Tower and neighboring office buildings at Canary Wharf.
16
Emirates Stadium, home of Arsenal Football Club.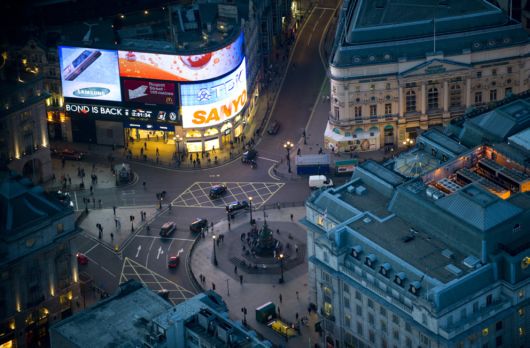 17
Piccadilly Circus with the famous Statue of Eros.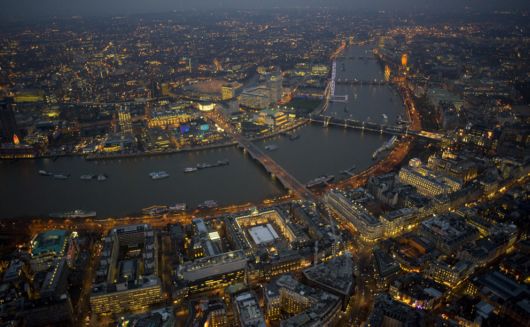 18
Waterloo Bridge and the River Thames, also featuring the London Eye (center, seen from the side), the Royal National Theatre, and Waterloo Station.