Socotra, Yemen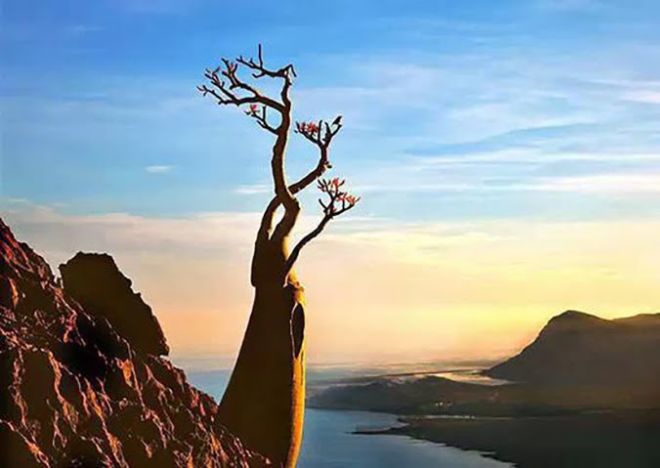 Socotra Island at the entrance of the Gulf of Aden is probably the strangest place in the world. And even more strange is the "dragon blood tree". This tree looks like a giant bunch of spinach, the sap is blood red.
Chocolate Hills, Philippines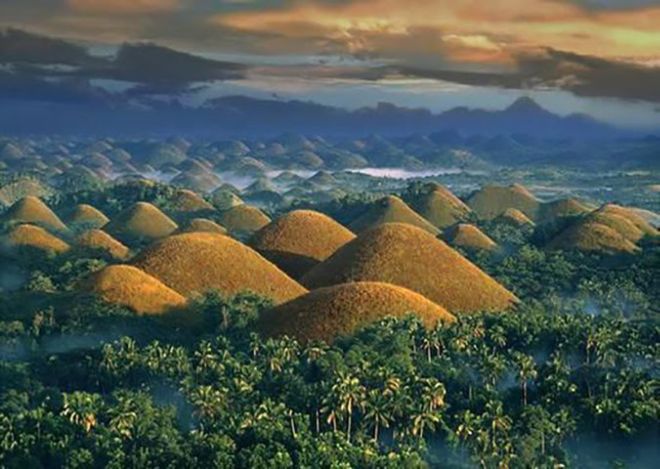 Bohol, Philippines has many limestone hills. These hills are covered with grass like a green carpet. But in the dry season, the grass will turn brown, at which point the hills will look like chocolate bars.
Great Blue Hole, Belize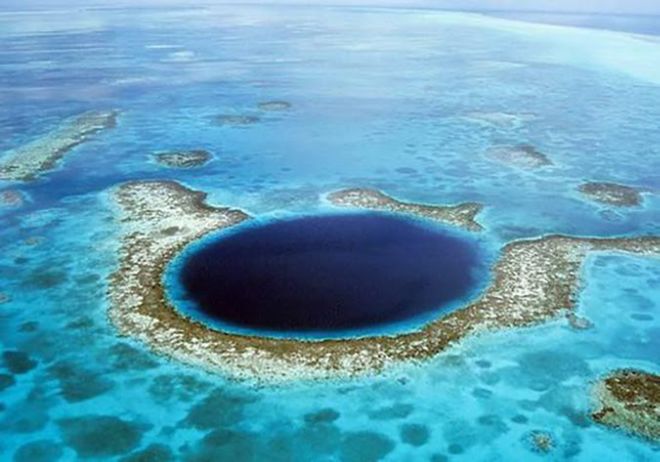 The Great Blue Hole has a diameter of 1000 feet (over 300m) and a depth of 400 feet (more than 120m). It looked like it was sucking everything in, but it was actually just a gentle "giant". Here every day there are many tourists come swimming with the fish here. Many people believe that this is one of the best deep dive sites in the world.
Brine Delta Bonneville, Utah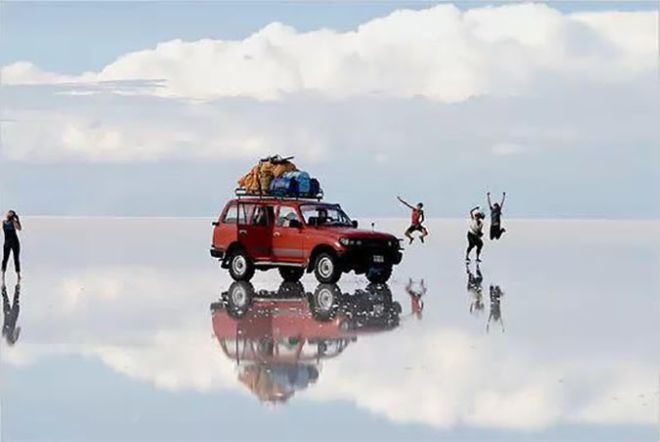 If you want to admire the most beautiful saltwater lake in the world, then head north to the Bonneville salt water plain. It is a 30,000-acre salt field (about 14,000 hectares) and over 1.5 meters thick. It is estimated that there are about 5 million tons of salt here.