11. Rotonda a Mare – Senigallia, Italy

This pier overlooks the sea of Senigallia and was built in 1933. Initially, it was used as a military warehouse during WWII, however it's a popular social spot in the present day. The massive structure at the end of it serves as a venue for exhibitions and conferences during the summer.
12. Los Muertos Pier – Puerto Vallarta, Mexico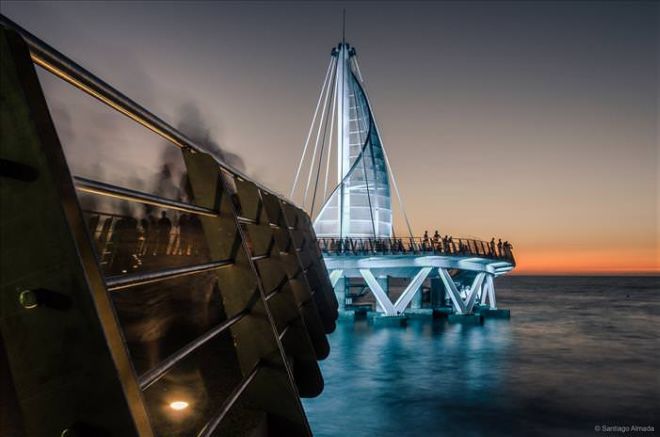 This modern Mexican pier extends over 320 feet out from Los Muertos (The Deadman's) Beach, which is a popular spot for romantic rendezvous. It was inaugurated in 2013, after which it became a tranquil place of interest for visitors. It is most well-known for its tall structure built at the end of it, which lights up in radiant colors after the sun goes down.
13. Sellin Pier – Rügen Island, Germany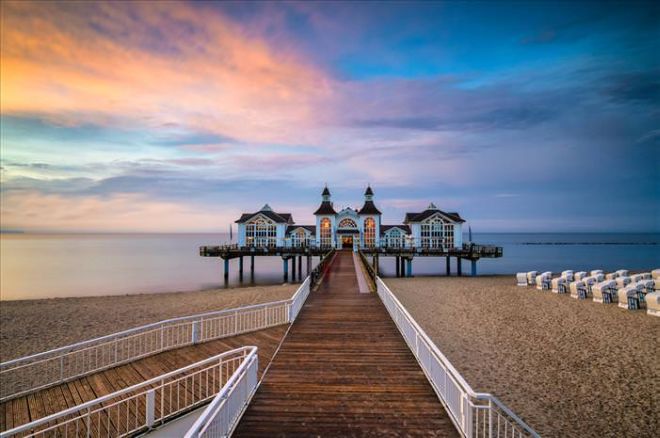 This beautiful pier forms part of the Sellin resort located on the German island, Rügen. It supports an awe-inspiring structure above the Baltic Sea, which features a restaurant, as well as a diving gondola. The building was rebuilt twice, the first time after a fire accident that happened in 1920, and the second in 1991, due to weather damage.
14. Galveston Island's Historic Pleasure Pier – Texas, U.S.A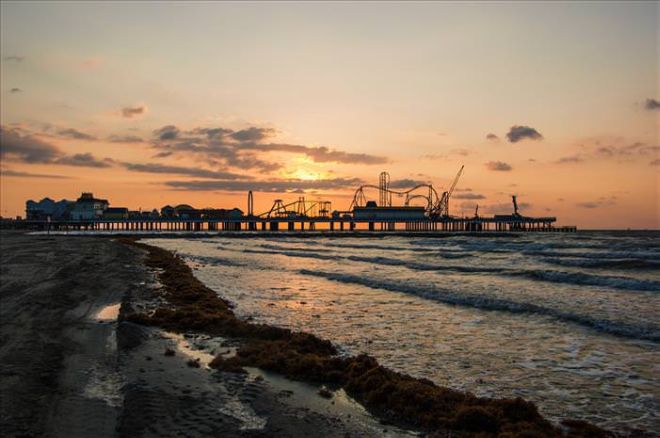 The present version of this 1,140-foot long Texan pier was opened in 2012. The original version of it was built in 1943, but it only stood for 18 years – it was destroyed by Hurricane Carla. It housed rides, concessions, an arcade, an aquarium, a ballroom and a fishing spot. The pier that stands today definitely isn't any less fun – it includes a range of fun rides, a roller coaster, carnival games, and souvenir shops.
15. Scheveningen Pier – Scheveningen, The Netherlands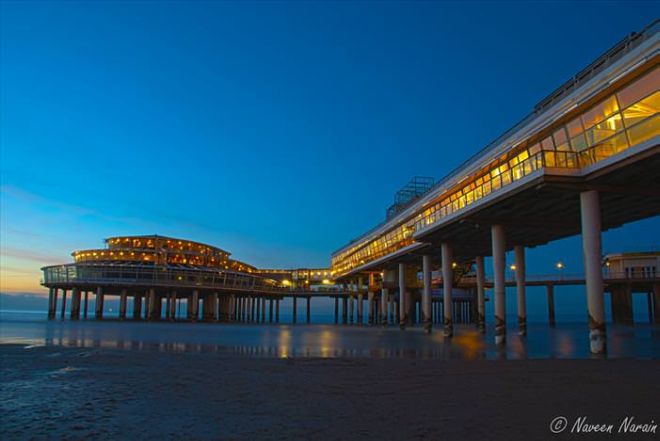 This one has to be one of the most extravagant piers on the list. Spread over two stories, this pier is instantly recognizable due to its striking architectural design. The current pier measures in at 1,253-feet long and opened in 1959, replacing what was destroyed in World War II, The lower level is a closed-in section, whereas the upper level is open to the elements and the views. The pier consists of four terminal sections called 'islands', each having their own separate focus, including a restaurant, a casino, and a Bungee jumping facility, which is almost 200 feet above sea level.