Atocha Station in Madrid, [Spain]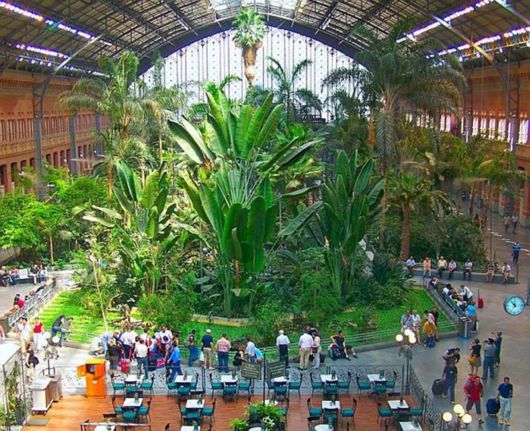 Atocha Station is the largest railway station in Madrid.
It is the primary station serving commuter trains (Cercanas), intercity and regional trains from the south, and
the AVE high speed trains from Barcelona (Catalonia) and Seville (Andalusia).

This railway station has unique interior look. Most of first-time visitors are surprised when they see plenty of trees and other plants inside station.
This 4000 square-metre tropical garden could be very inspirational place and it even could make you to wish your train is delayed.