Emaar water spectacle
Emaar Properties said on Monday it plans to build one of the largest fountains in the world as the centrepiece of its Downtown Burj Dubai project. Arabian Business reveals what the real estate giant has in store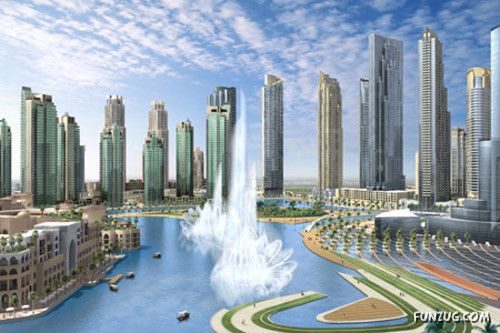 The fountains, which has yet to be named, will be capable of shooting water over 150 metres into the air – the height of a 50-storey building – and stretch over 275 metres – the length of two football fields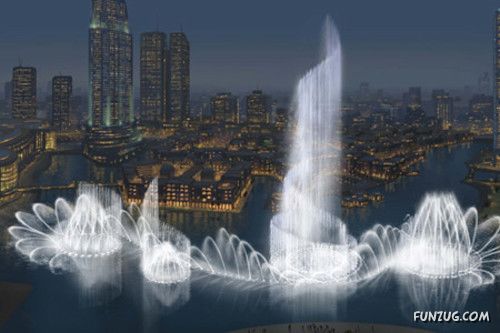 The $218 million project will be 25 percent larger than the iconic fountains at the Bellagio hotel in Las Vegas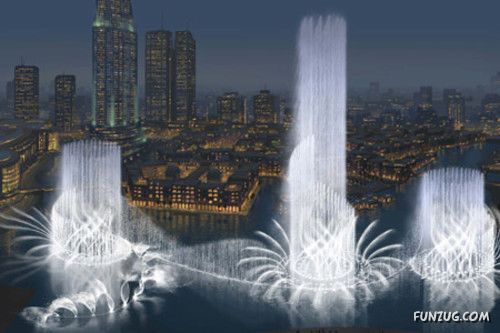 Like the Fountains of Bellagio, Emaar's fountains will include an integral light and sound show and is expected to become one of Dubai's major tourist attractions, drawing over 10 million visitors per year.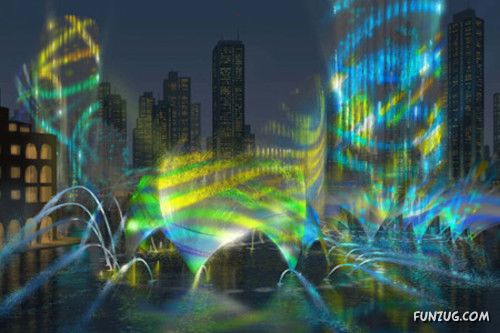 The fountains will shoot 22,000 gallons of water in the air at any given moment and feature over 6,600 lights and 50 colour projectors.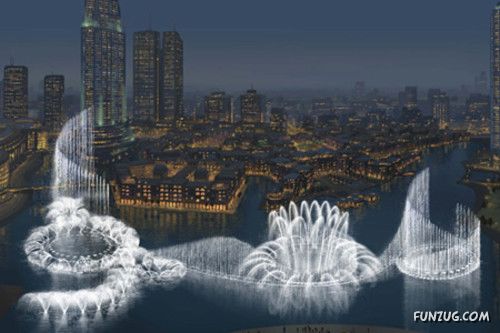 The fountains have yet to be named and a cash prize of $27,225 has been assigned to the winner of a competition to name the water feature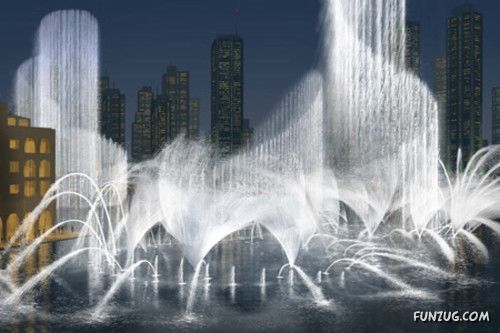 The structure is scheduled to be operational by 2009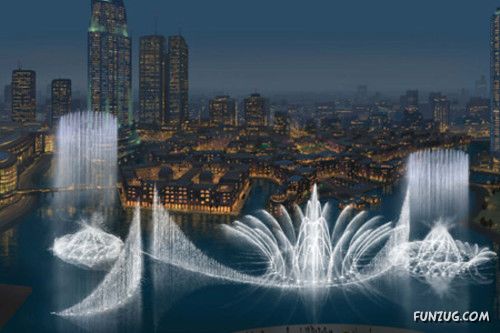 This is the most expensive and a large fountain in the world. He built and put on the lake in the Burj Dubai. The length of the jet fountain, more than 900 feet, and the length of the spray more than 500. Has done a great job in covering this fountain and it looks really elegant. To appreciate the beauty of watching his collection of photos below.