When we think of the most visited tourist destinations in the world, what names come to mind? Eiffel tower? Taj Mahal? According to statistics, that is not the case. Moreover, the recession doesn?t seemed to have dampened the enthusiasm of travelers who continue to flock major tourists attractions. If you?re one of them, then add the following 10 of the World?s Most Visited Tourists Attractions to your list.
10) Grand Bazaar, Istanbul (15,000,000)
With 61 streets and 5000 shops, Istanbul?s Grand Bazaar is one of the largest markets in the world. It is well-known for its hand-painted ceramics, lanterns, intricately patterned carpets, copperware, jewelry and antique shops. The bazaar has been an important trading centre since 1461 and attracts millions of tourists and locals alike. It attracts between 250,000 to 400,000 visitors every day.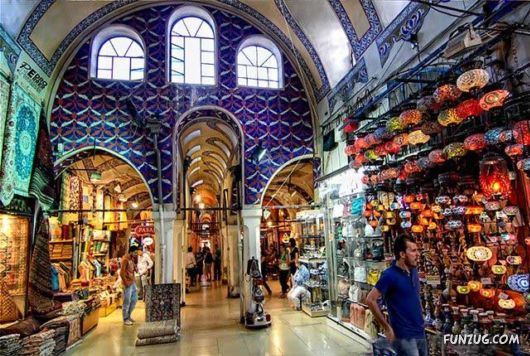 9) Disneyland Park, Anaheim, CA (15,980,000)
A visit to southern California would not be complete without a visit to the original Disney Park. Occupying about 85 acres of land, this park has everything to make it the second most-visited theme park on the world. From incredible shows to a spectacular nighttime attraction, the magic never ends!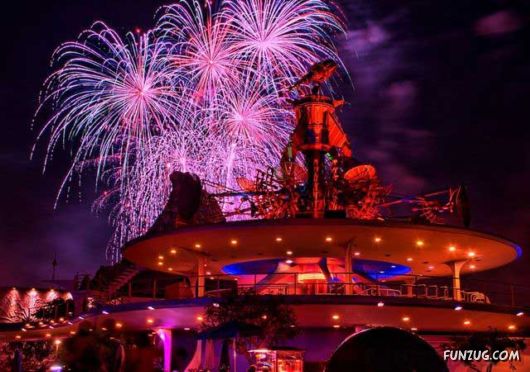 8) Disney?s World Magic Kingdom, Orlando (16,972,000)
This is without a doubt the most magical place on Earth. Watch fairy tales come alive at this 107 acres theme park with exciting entertainment, classic attractions, backstage tours and beloved Disney characters. It is the most-visited theme park in the world. Its major attraction is of course, Cinderella?s castle which is complete with a moat and built at special angles to appear even bigger than its actual height of 189 feet. The park is designed like a wheel with the hub in front of the Castle. Pathways branch out to the classic rides such as Dumbo and the newer ones like The Pirates of the Carbbean.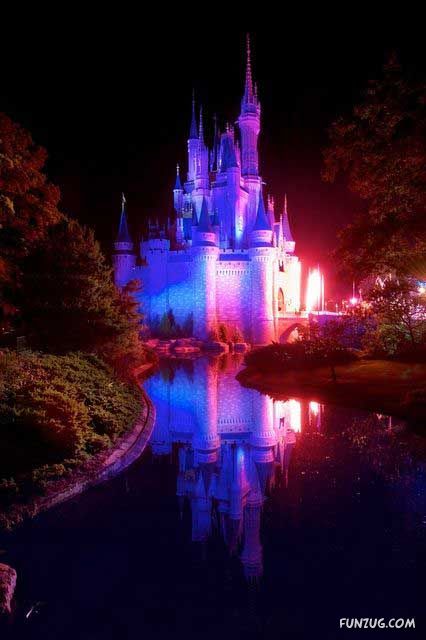 7) Faneuil Hall Marketplace, Boston (18,000,000)
Built in 1742, Faneuil hall has served as a marketplace and a meeting hall ever since. It is sometimes referred as the Cradle of Liberty. Inspirational speeches by Samuel Adams and George Washington and other patriots were given here once upon a time. Today, it is shopping at its best with more than 100 of the finest shops and the largest food hall in New England. It is a pedestrian-only, cobblestone area that is packed with tourists and street performers.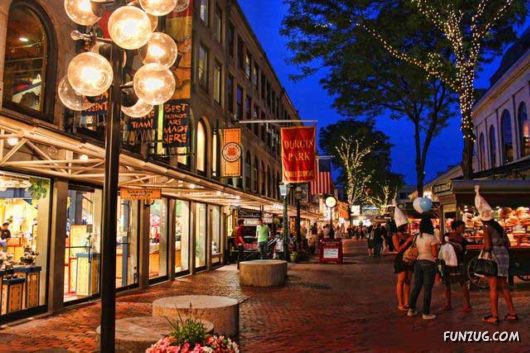 6) Grand Central Terminal, New York City (21,600,000)
Commonly known as the ?Grand Central Station?, the historic Grand Central Terminal is a famous New York City landmark in midtown Manhattan. Grand Central is one of the busiest train stations in the world and serves nearly 200,000 commuters every day. It is also a major tourist destination due to its beautiful Beaux-Arts architecture, its glittering ceiling painted with a map of the constellations from the night sky and of course, the shops and restaurants which are among the best in the city.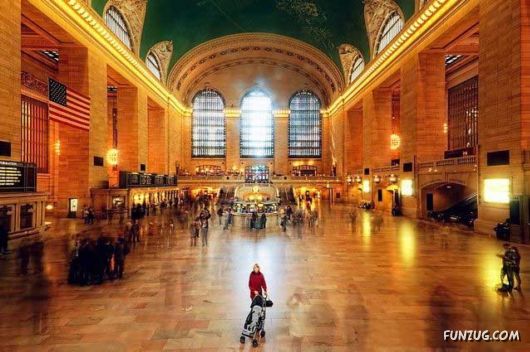 5) Niagara Falls, New York and Ontario (22,500,000)
The Niagara Falls is actually a collective name for 3 different falls: the Horseshoe falls, the American Falls and the comparatively smaller Bridal Veil Falls. They form the border between U.S and Canada. Niagara Falls has the highest flow rate of any waterfall in the world with about six million cubic feet of water falling from a height of more than 165 feet every minute. What makes this fall so appealing is its pure force and accessibility.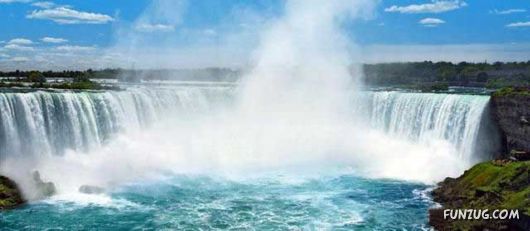 4) Las Vegas Strip (29,467,000)
The Las Vegas Strip is everything you expect it to be and much more. Many of the largest casinos hotels are located on this strip, making it the place to see and be seen. The movie, Hangover, saved this Sin City by going down due to recession. There?s so much to do here from shopping, gambling and sight-seeing. Even if you?re not someone who likes to be a part of the action, people-watching will also be hugely entertaining here.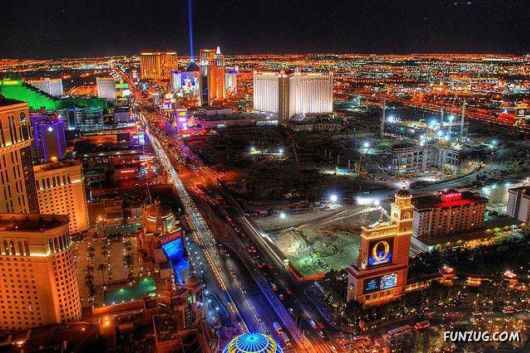 3) Union Station, Washington, DC (37,000,000)
It?s not only one of the busiest stations in the world, Union station is also the most visited destination in Washington. It transports about 12, 500 passengers daily to their destinations. What makes it even more popular is that it has 130 stores which stock everything from men?s fashion to jewelry to games and toys, making it a premier shopping destination. Union station also serves as a venue for world-class exhibitions and international cultural events. Tourists also come here to marvel at the mixed architectural styles found throughout the massive buildings. It has everything from Classical to Beaux-Arts to Baroque. In addition, many sightseeing tours of D.C also start from here.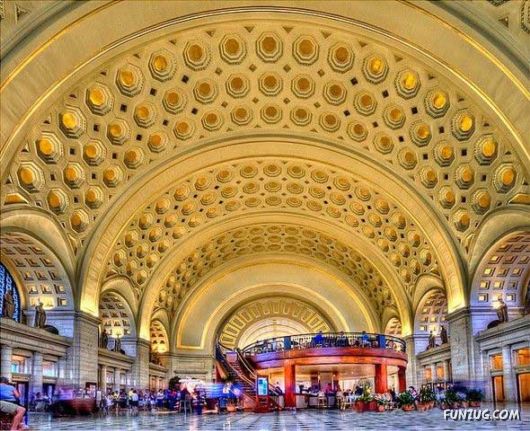 2) Central Park, New York City (38,000,000)
Central Park is the famous park in New York City. The park was first opened in 1857. Its 850 acres of lush green spaces is a paradise for both locals and tourists. From picnics with friends to riding in a horse-drawn carriage with your special someone, there?s something here for everyone. If you want something more active, climb to the top of the 19th century Belvedere castle or visit the zoo. Best of all, after a hard day at work or a nice workout, just sprawl out on the Great Lawn and gaze at the skyscrapers above.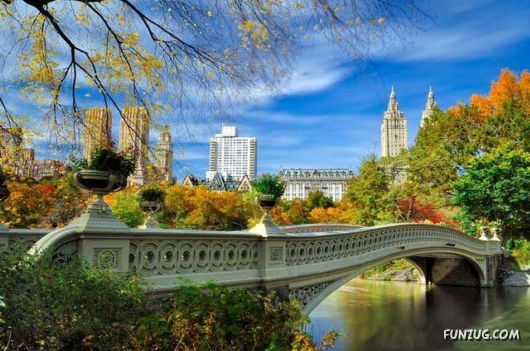 1) Times Square, New York City (39,200,200)
Times Square is the most lively square of New York. It is known for its Broadway shows, its buildings covered with billboards and of course, the wide array of amazing stores. The billboards have become such a popular tourist attraction that the zoning now requires the buildings to be covered with billboards! The energy of the place is such that it makes you want to be a part of it. Moreover, pedestrian-only areas with café tables were introduced in 2009 which have increased the number of tourists and locals flocking there. It?s also very well-located and can be reached easily via subways, rails, buses and yellow taxis.