Britain's most glamorous great-grandmother still insists on a full face of make-up and perfectly coiffed hair every day – at the age of 100.

Polished Marion Williams will not leave the house without perfectly manicured dark red nails, designer jewellery and expertly applied crimson lipstick.

Former professional dancer Marion loves nothing more than a spritz of her favourite perfume, Boudoir by Vivienne Westwood and her Louis Vuitton handbag.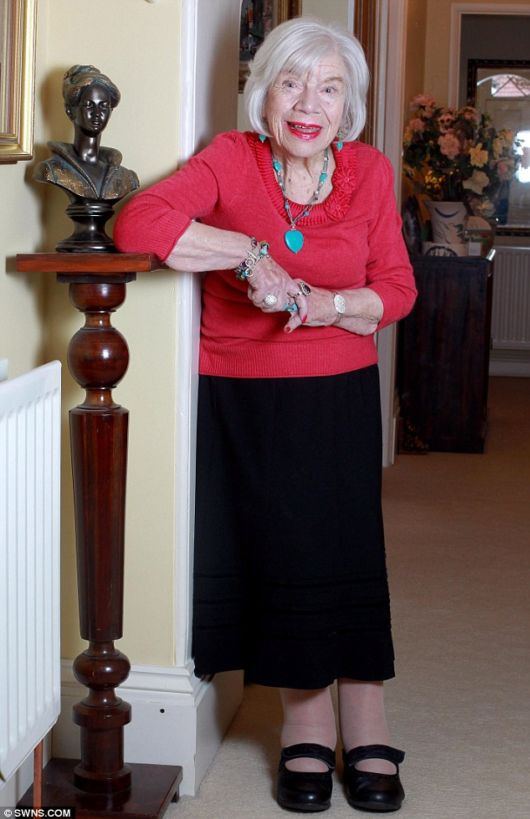 Glamorous granny: 100-year-old Marion Williams insists on being perfectly groomed each day, topped off with a spritz of her favourite perfume, Boudoir by Vivienne Westwood
And she even has a uplifting silicone bra in her lingerie drawer, which she asked her daughter to buy for her when she was 95.
Marion – nicknamed 'The Duchess' – spends hours shopping for glamorous outfits each week – and has her nails painted and hair done every fortnight.
Her eldest daughter Shirley Hodges, 76, who cares for Marion at her home in Westbury-on-Trym, Bristol, said her mother is 'simply amazing'.
She said: "My mother just looks incredible. When she was younger people would look to see what she was wearing that day and nothing has changed.
'Her motto has always been, "if a job is worth doing it is worth doing well' and she applies that to her appearance even today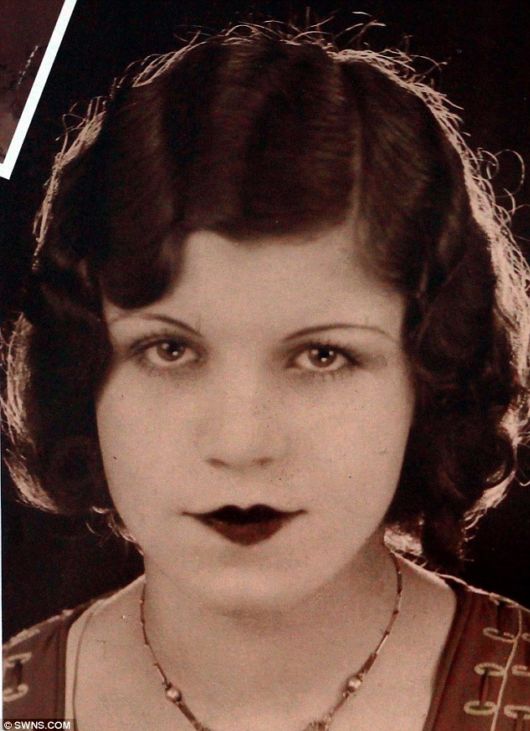 Striking: Aged 21 in 1933, former professional dancer Marion with the finger-waved hair and red lips that were the height of fashion at the time – and are now making a resurgence
'Last year she asked the dentist if she could have a teeth whitening treatment. She replied "I don't think you need that" and thought it was hilarious.