has become the oldest woman living in the world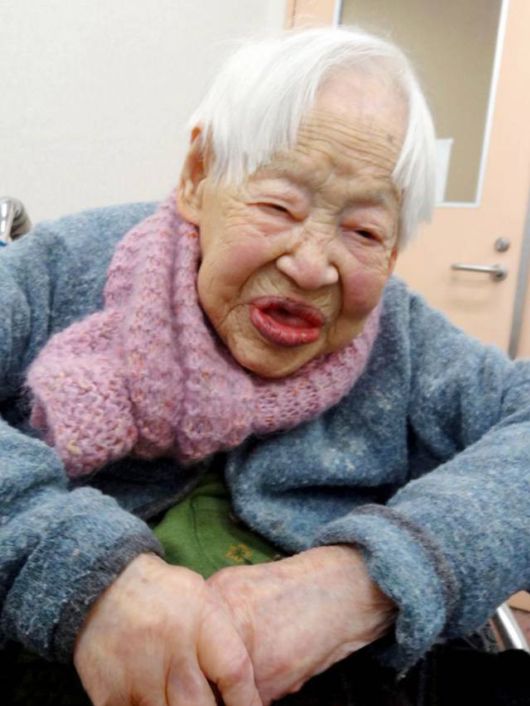 TOKYO ? A 114-year-old Japanese woman was recognised on Wednesday as the world's oldest female, making the Asian nation home to the longest-living woman and man on the planet.
Misao Okawa, a descendant of kimono merchants in the city Osaka, said she was "very happy" at receiving the honour — and a certificate to prove her longevity — from Guinness World Records.
"I'm happy. I'm feeling good anyway," Okawa, sitting in a wheelchair surrounded by relatives, told media as she closes in on her 115th birthday.
Okawa was born on March 5, 1898 and married in 1919. She had three children, two of whom — a son and a daughter — are still alive and in their 90s, Japanese media reported.
The centenarian, who has four grandchildren and six great-grandchildren, reportedly never had any major health problems but broke her leg at a comparatively young 102 years old.
Her certificate was issued after a 115-year-old Japanese woman, who became the world's oldest female in December, passed away in January near Tokyo. She claimed the title after the death of an American woman also aged 115.
The world's oldest living person is a 115-year-old Japanese man who lives in Kyoto, not far from Okawa's hometown in the western part of the country, which has long been known for the longevity of its citizens.