We have all probably eaten McDonald?s. After all they so serve up to 60 million people everyday worldwide. Because they are such a global company, they have to adapt to different tastes and cultures which means there is plenty of unusual and yummy looking food on the menu in other countries that you never get to try.
Here are 20 McDonald?s meals you probably didn?t even know existed.

Sea Weed Shaker Fries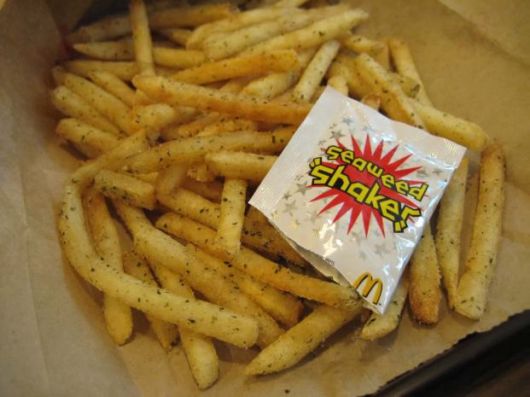 Found in Asia, these are just like the classic fries you are used to but they come with a packet of seaweed flavouring. Nom.
The Samuria Burger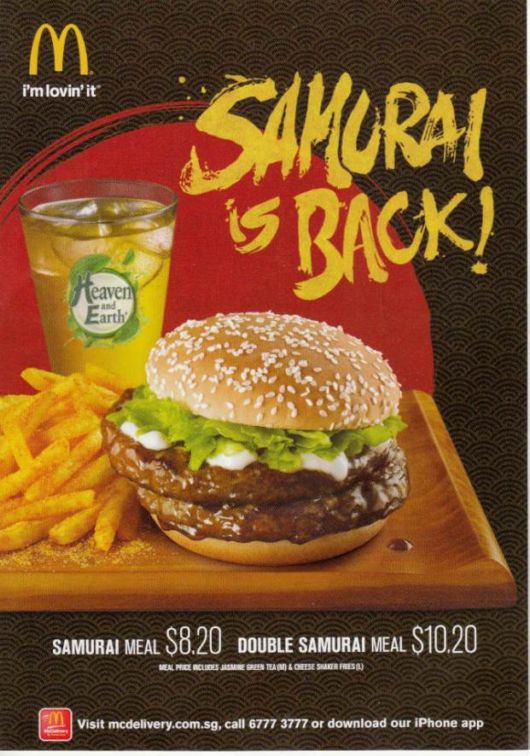 You will only find this burger in Asian markets again. The Samurai burger features either a chicken or beef patty that is coated with Teriyaki sauce, mayonnaise and lettuce. Popular sides with this burger are either the seaweed shaker fries seen above or Jasmine Green Tea.
KiwiBurger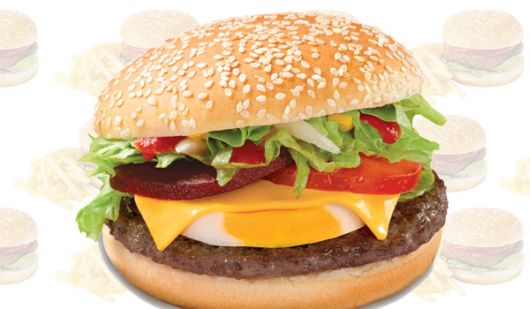 The Kiwi Burger can be found in New Zealand and despite its name it doesn?t actually contain any kiwi fruit. It consists of a four-once beef patty, a griddle egg, beetroot, tomato, onions mustard and ketchup.
McDonald?s Matcha McFlurry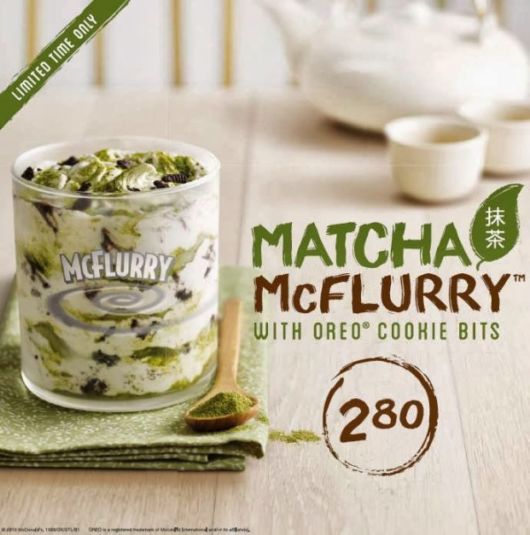 Found in Singapore and Japan this unusual take on the McFlurry contains green tea powder which gives the McFlurry it?s colour with plenty of crushed Oreo bits.
McDonald?s Shaka Shaka Chicken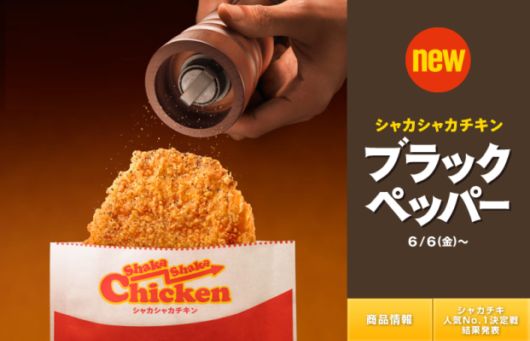 The McDonald?s Shaka Shaka Chicken can be found in Singapore and is a deep fried chicken patty served in a paper sleeve, much like a hash brown. It also comes with spices to pour onto it before eating.
McSpicy Paneer

The McSpicy Paneer can be found in India and is a fried curd cheese patty topped with red cabbage and a tandoori sauce.
McDonalds Rosti Brekkie Wrap/strong>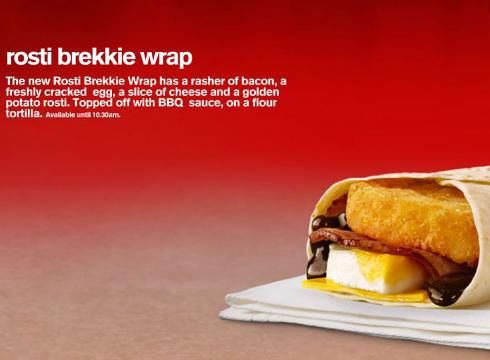 Found in Australia and New Zealand the Rosti Brekkie Wrap consists of bacon, a fried egg, a slice of cheese and a potato rosti which is similar to a hash brown.
McDonald?s Taro Pie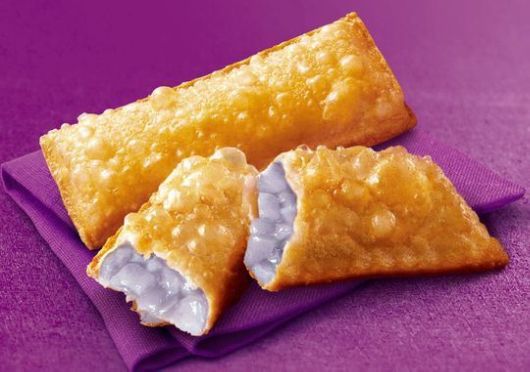 Found in Japan and other Asian markets, the McDonalds?s Taro Pie is chunks of taro root covered in a sweet bright purple sauce inside of a flaky pie crust.
Bacon Potato Pie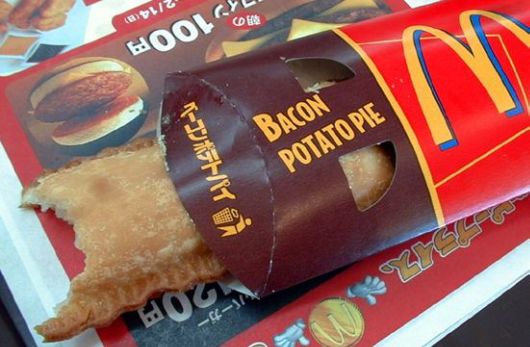 The Bacon Potato Pie can be found in Japan. Chunks of potato and bacon are served in the same deep-fried shell that apple pies come in.
McDonald?s McArabia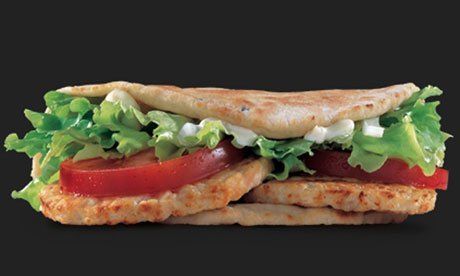 The McDonald?s McArabia can be found in Arab countries and Pakistan. Two grilled chicken patties, lettuce, tomatoes, onions and finished of with some garlic sauce inside a pita bread. Sounds delicious.
McDonald?s Gazpacho Soup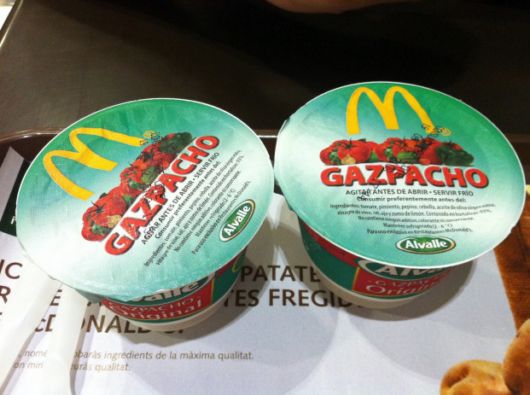 The McDonald?s Gazpacho Soup can be found in Spain and is served chilled. It contains chopped tomatoes, cucumbers, onions, celery, lemon juice and a hot sauce.
McDonald?s Poutine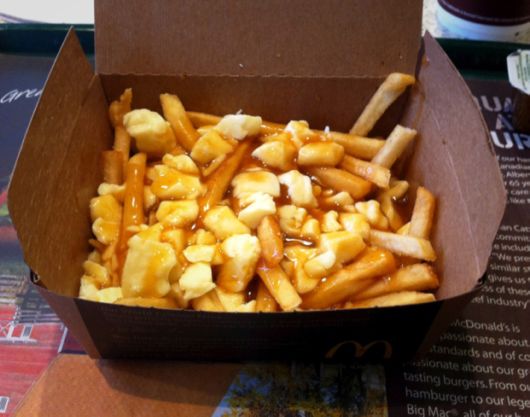 The McDonald?s Poutine can be purchased in Canada. Classic french fries are covered in gravy and cheese curds.
McAloo Tikki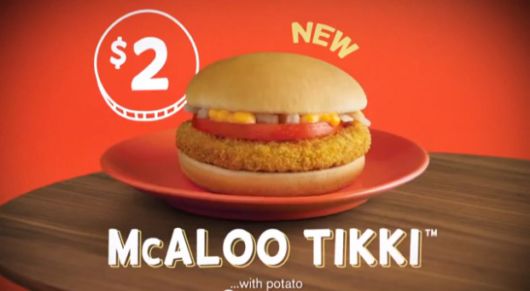 Found in India, this burger type meal is a fried potato and pea patty in a bun.
Bubur Ayam McD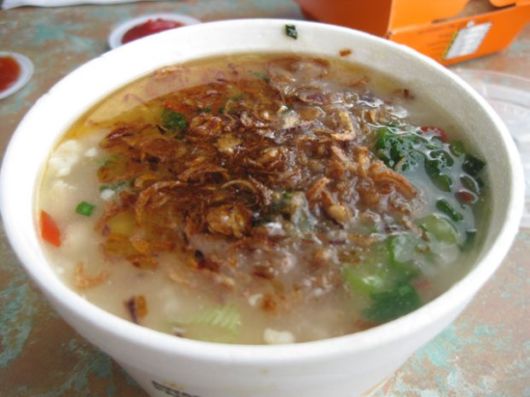 This Malaysian breakfast / feast consists of porridge, chicken strips, spring onions, sliced ginger, fried shallots and diced chillies.
McDonald?s Bacon Rolls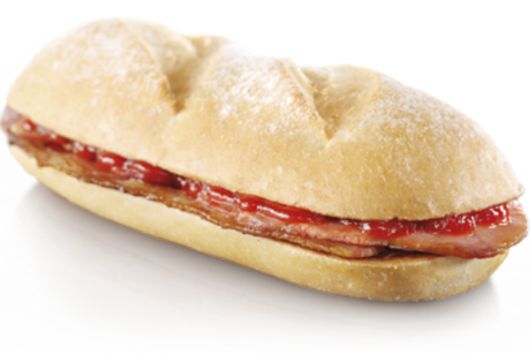 Where else would this meal be found than in the U.K. The breakfast of choice for all bacon lovers, traditionally served with either ketchup of brown sauce.
McDonald?s Black and White Hamburger Combo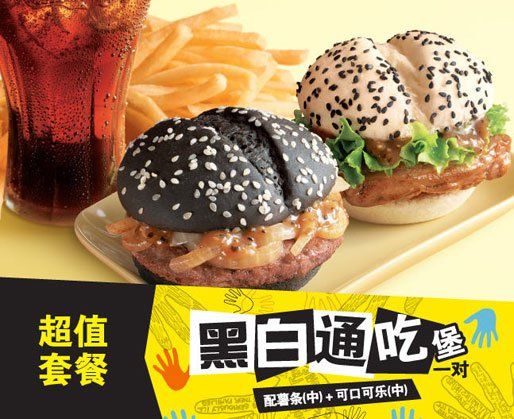 This amazing looking burger can be found in China. A black burger bun topped with white sesame seeds, has a black pepper sauce with chopped onions. The white burger is the opposite, topped with black sesame seeds and containing a spice sauce.
McDonald?s Crock Brie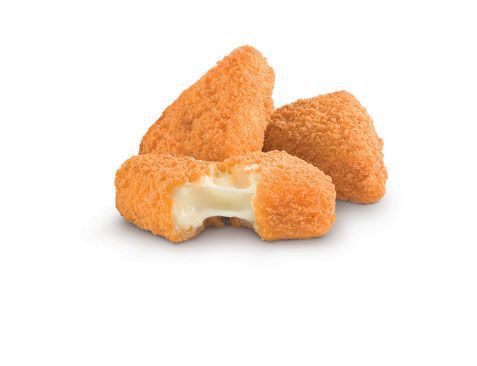 Deep fried blocks of brie cheese only found in Italy.
McLobster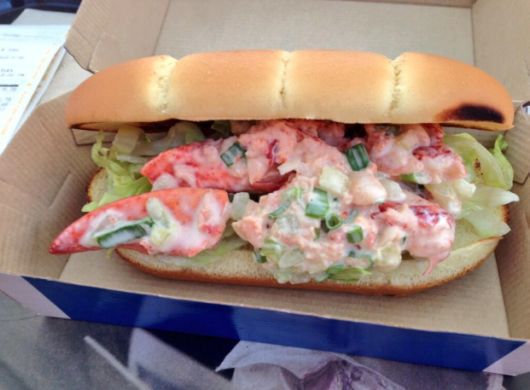 It would seem that Canada have a lot of amazing meals on the menu and the McLobster being one of them. A sandwich that contains 100% Atlantic lobster meat.
McDonald?s Cheese Katsu Burger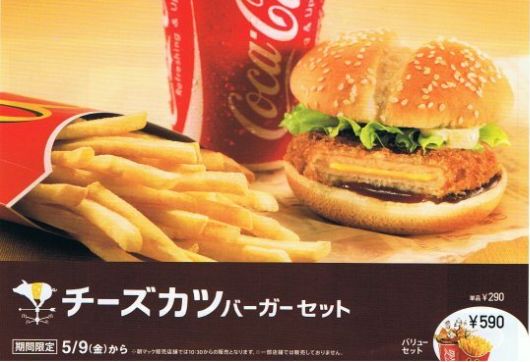 The McDonald?s Cheese Katsu Burger can be found in Japan and consists of fried pork cutlets that contain melted cheese inside, topped with sliced cabbage and sweet and sour sauces.
McDonald?s Ebi Burger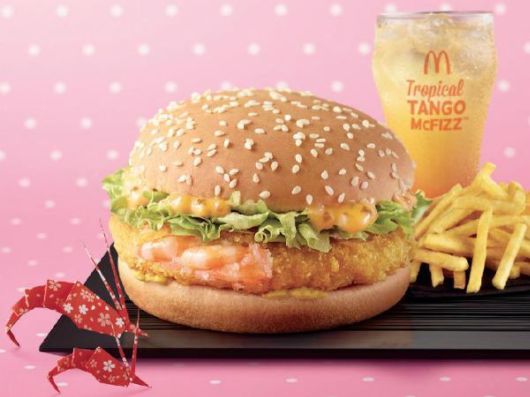 The Ebi Burger contains whole shrimps embedded into a crispy patty topped with lettuce and spicy sauce, served in a Big Mac Roll. It can be found in Japan, Singapore and other Asian markets.