This teen had just found out his brother was killed.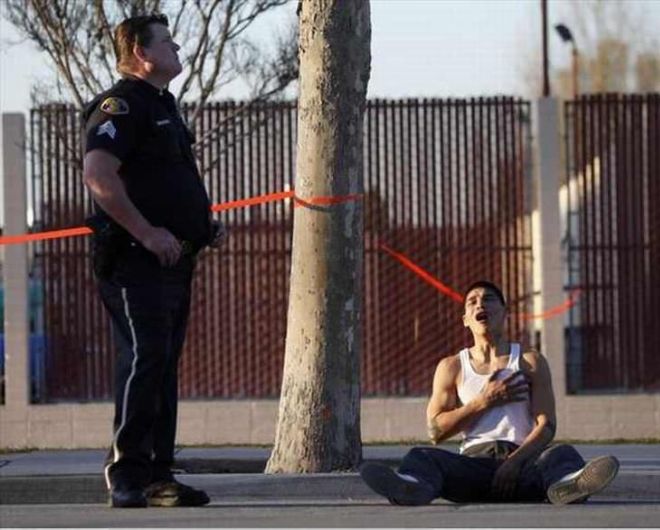 Christians form a protective circle around praying Muslims in the midst of the 2011 uprisings in Egypt.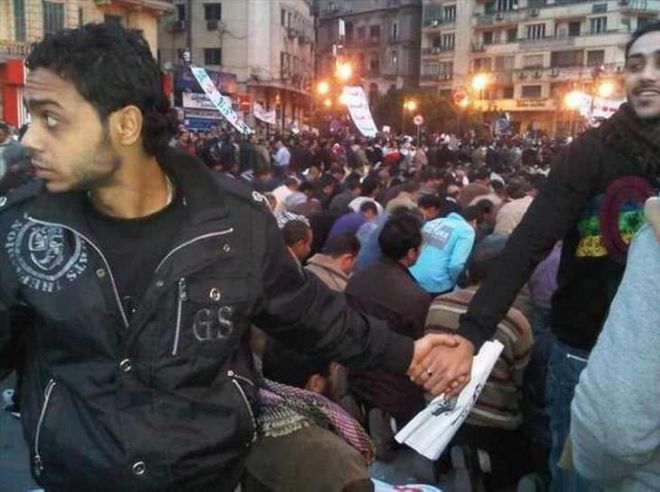 Firefighter making sure a koala has water after the horrible bush fires of 2009, Victoria, Australia.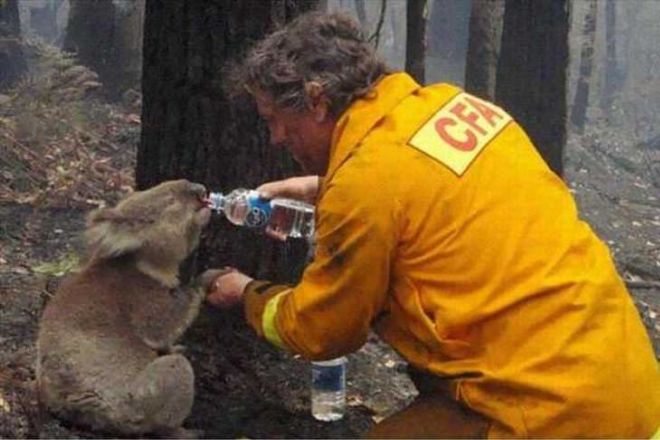 Female soldier reunited with her daughter after serving in Iraq for 7 months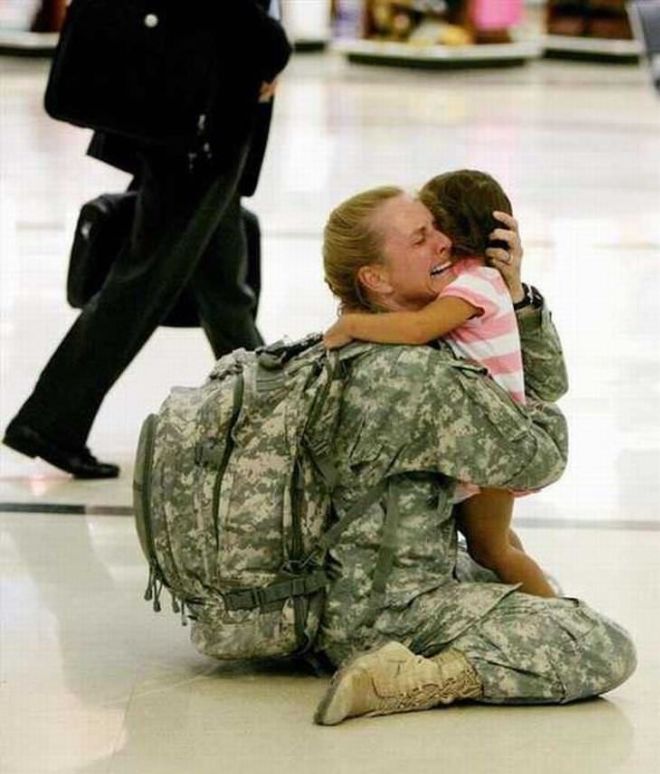 Homeless men wait to receive free food outside a mosque in New Delhi, India.