Zanjeer was a heroic dog that saved thousands of lives during the Mumbai blasts of 1993 by detecting more than 3,329 kg of explosive material, 249 hand grenades, 600 detonators and 6406 rounds of ammunition. He died in 2000 and was buried with many honors and attendants.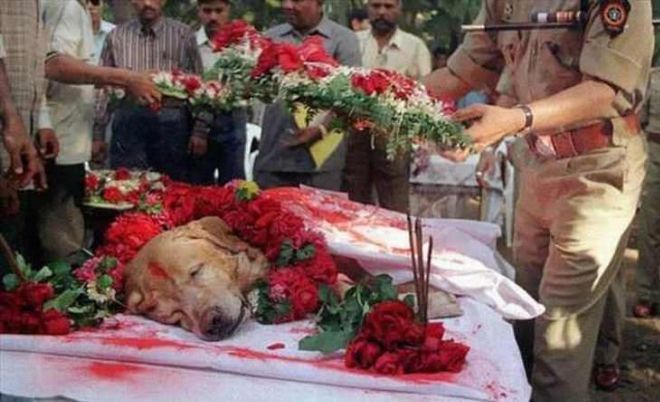 Child trying to get his alcoholic father to stand.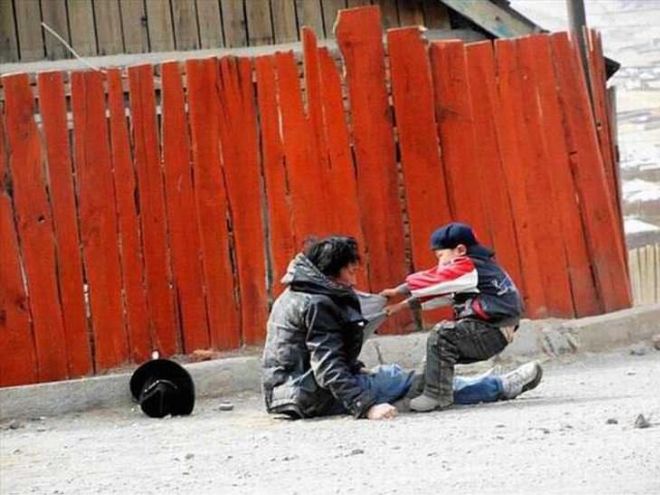 These lovers embraced one last time as a factory collapsed on their heads.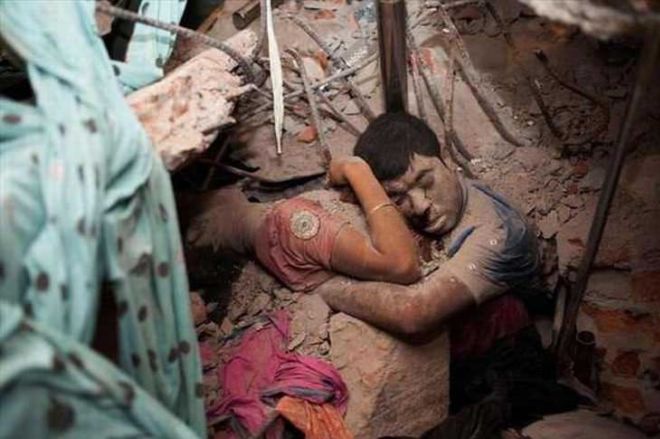 Sunset as is seen from Mars.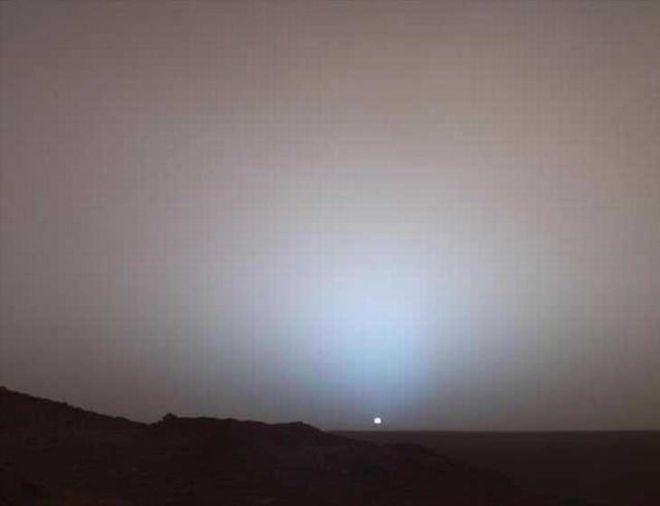 5 year old gypsy child having a cigarette. In the gypsy community of St. Jacques, Southern France, it is not rare for a small boy to smoke.