Carol Yager (peak weight 727 kg/ 1,600 lbs)
Her peak weight reached up to 727 kg (16, 00 lbs). She was also famous for losing most weight by natural means. Carol Yager lost 521 lbs weight in just three months. Her skin was breaking down due to a bacterial infection thats why she was admitted in Hurley Medical Center. She spent terrible time till her death. Carol Yager was unable to stand or walk because of her muscles were not strong enough. She died in a young of 34. Main causes of her death were kidney failure, multiple organ failure and morbid obesity.
Jon Brower Minnoch (peak weight 635 kg / 1400 lbs)


Likewise Carol Yager, Job Brower was also fat in his childhood. In the age of 12 his weight was 132 kg (292 lbs). He married to Jeannette, a woman of normal weight and had two sons. Minnoch was admitted to hospital for 16 months where he lost 419 kg but after being discharged, his weight double. He couldnt improve any better and died on September 10, 1983, at age 42.
Manuel Uribe (597 kg / 1,316 lb)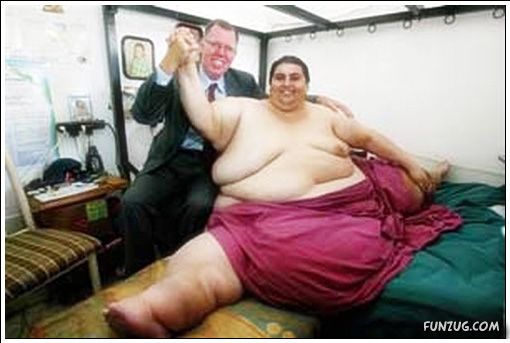 Like other heavy people, Manuel Uribe is also living a hard life. He spends 9 years in bed from 2001 to 2009. Even he got married in bed with Claudia on October 26, 2008. On his wedding, he spoke loud and clear to all dishearten people saying I am proof you can find love in any circumstances. Its all a question of faith. I have a wife and will form a new family and live a happy life
Walter Hudson (544 kg / 1,200 lb)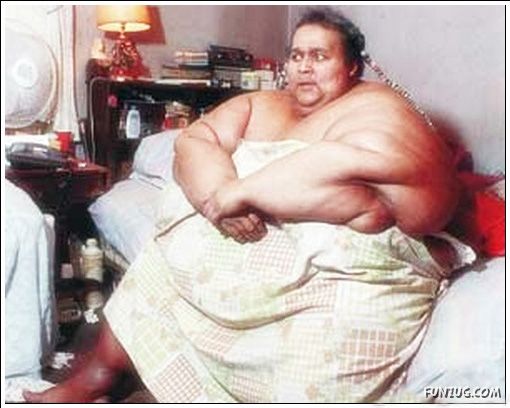 Worlds fourth heaviest power house was born in Brooklyn, New York. Walter came into lime light when he was trapped inside of his rooms door. Recue team had to break the wall to take him out. He loved to eat as once he said and I quote I just ate and enjoyed it. Although he announced his wedding plans but that remains a dream for his. He died few weeks later.
Rosalie Bradford (544 kg / 1,200 lb)
Rosalie Bradford was Foodaholic since her childhood. Like all other weight giants, she gained weight in young age. At the age of 14 her weight was 92 kg and 140 kg at the age of 15. Rosalie married and had one son. After her marriage, she mostly spent her time at home and gain more weight. All that depressed her much and she tried to kill her using painkillers. Her weight eventually reduced to 136 kg (300 lb). She died on November 29, 2006 in the age of 63.