A black Brazilian mother has given birth to 3 albino children!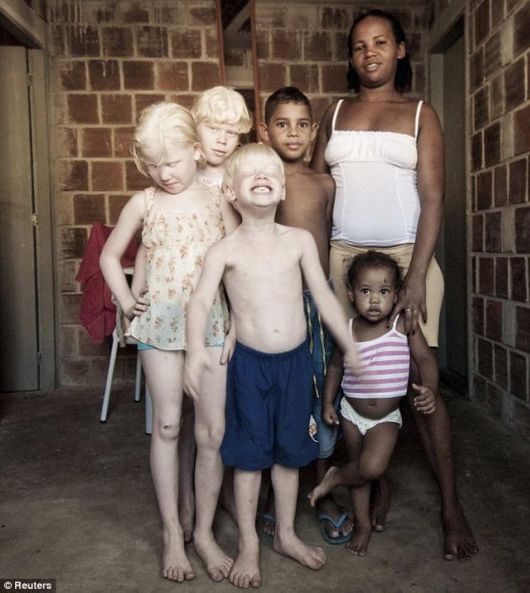 Joao and Rosemere Fernandes de Andrade are dark-skinned Afro-Brazilians, however, three of their five children are albinos! Scientists are quite stunned because both parents are black and 2 of their children are black too. They say it's a really rare case.
Nature can be so tricky!