One boy?s heartwarming friendship with a baby sparrow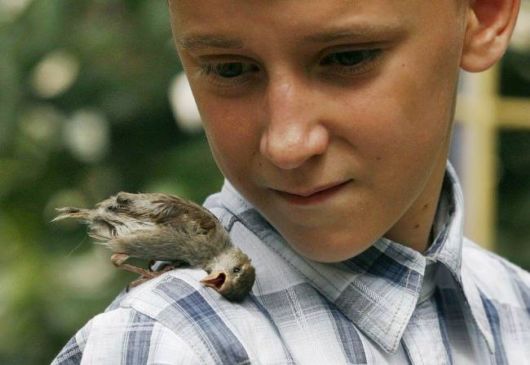 Lovebirds: Vadim Veligurov, 12, and Abi, a wild sparrow have formed a special bond (Picture: Reuters )
A 12-year-old boy has struck up an unusual friendship with a wild bird ? Vadim Veligurov and Abi the sparrow have been inseparable since he nursed the baby bird back to health.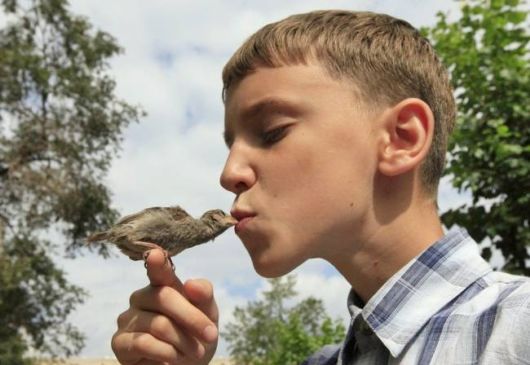 Vadim Veligurov kisses the wild sparrow (Picture: Reuters)
Vadim found the abandoned female baby bird back near his grandmother?s house in Minusink, 264 miles south of Russia?s Siberian city of Krasnoyarsk, where he is spending the summer holidays.
He nurtured the little bird when it hatched and hoped she would return to the wild, however, Abi decided to stay instead of fly away.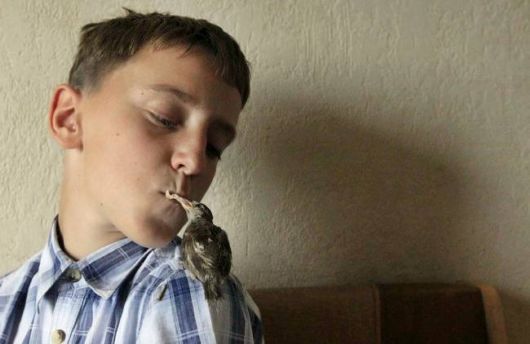 Vadim Veligurov feeds Abi an ice cream cone inside his grandmother?s house (Picture: Reuters)
Little Abi will happily sit in the boy?s shoulders, eat out of his hand and even share a little peck.
Vadim and the bird are now inseparable and he plans to take Abi back with him to his hometown after the summer break.