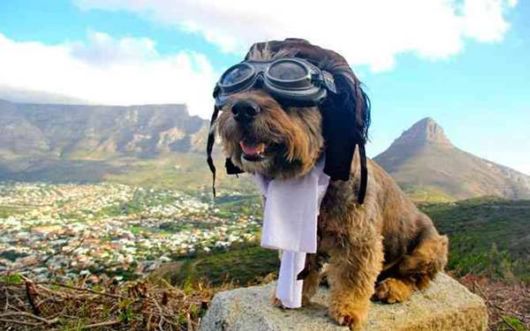 The dog named Oscar was adopted from animal shelter in South Africa. He has travelled around the world with his new owners. Recently, Oscar was killed by a car in California.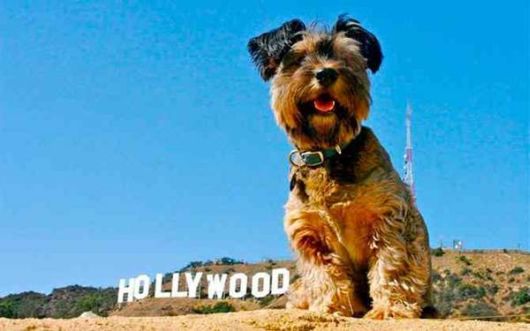 Globe-trotting Oscar the dog has flown over the Grand Canyon in a helicopter and crossed the Golden Gate bridge in the latest stage of his world tour. After visiting more than 30 countries and stopping at iconic landmarks including the Eiffel Tower and the Great Wall of China during his great journey three years ago, the plucky pup was ready to take to the skies again. Oscar, who travels with his owner Joanne Lefson, has now braved a hot air balloon flight, helicopter ride and more plane trips as he ticks more destinations off his list, including India, Germany, Brussels and the Netherlands.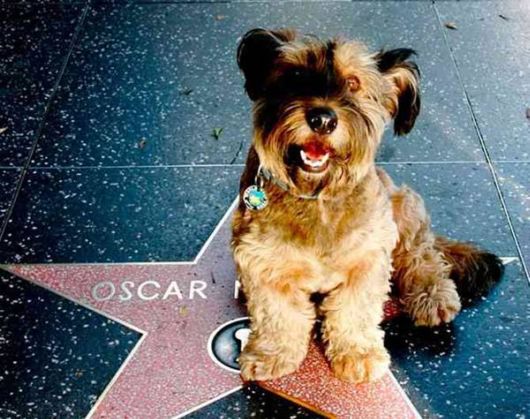 Ms Lefson, who is half-British, rescued Oscar from a South African kennel eight years ago – just a day before he was due to be put down. The pair began their epic journey across five continents in 2009 in a bid to help millions of dogs without a home, visiting more than 20,000 dog shelters on the way.