When reddit user PandaPocaryps was out driving along a busy five lane highway in 98F degree heat, he never could have imagined what he was about to come across.
A little kitten ran across the highway. He had to turn back and save it. Months later they are now the best of friends. This story will melt your heart.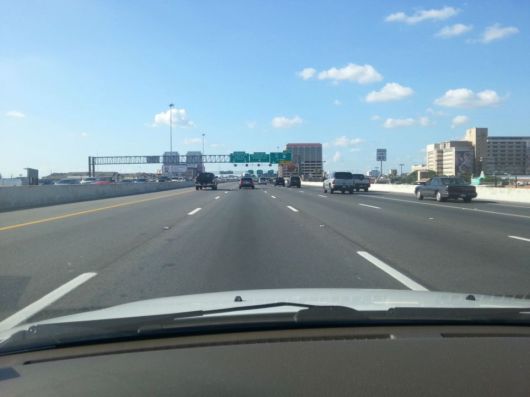 It was 98F degree heat and it was rush hour traffic. Whilst there was a break in the congestion, something small ran across all 5 lanes of the highway right in front of his car.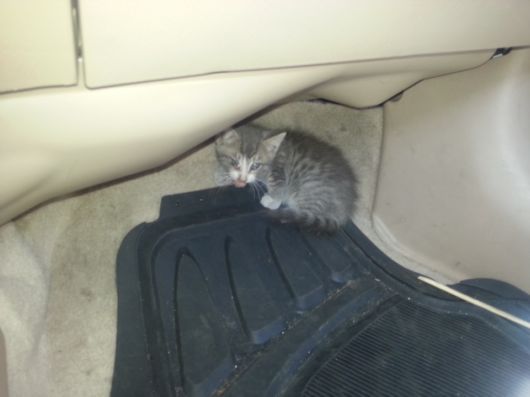 As he passed he noticed it was a small kitten. He immediately took the 1st exit and went back on himself to rescue the kitten. He picked him up and the kitten was so scared it bit him? twice.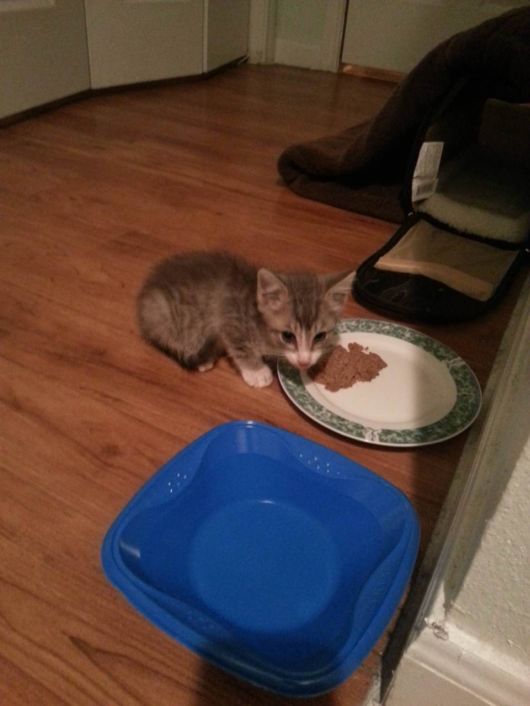 Here he is at 5 weeks old. All better now after a visit to the vet to get that nasty eye infection sorted.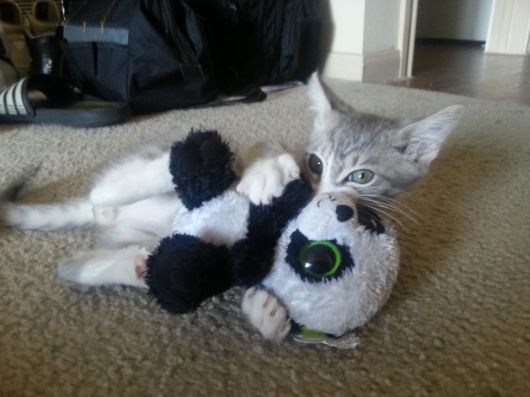 A month and a half on he is now well adjusted. Here he is playing with his favourite panda.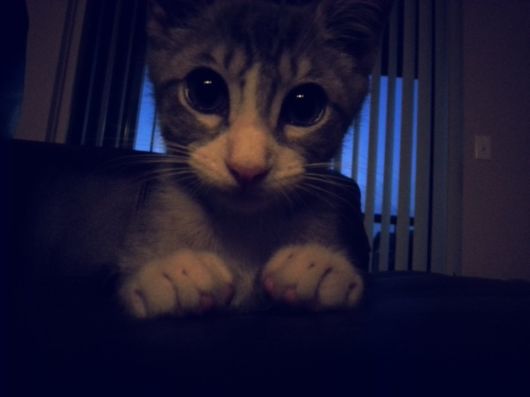 This cat is now named 11.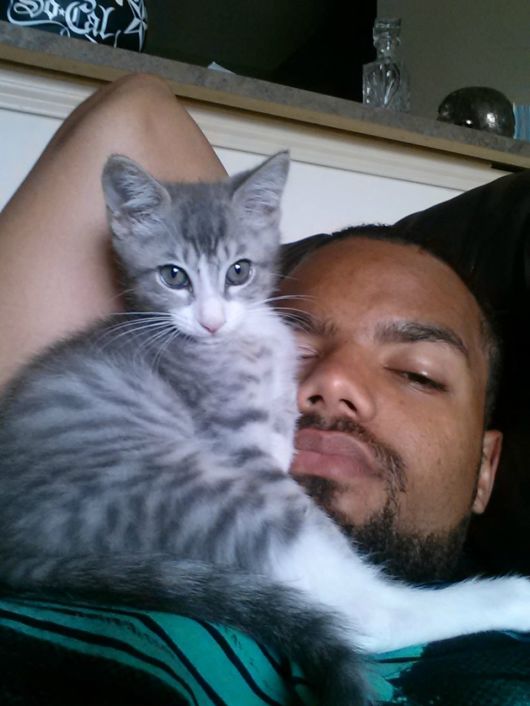 And he is now living the good life!.
This guy didn?t have to stop and help this homeless stray cat. Thanks to his quick thinking and kind heart this kitten now has a loving home and best friend for life. We need more people in the world like him.