This is what we call dedication to a cause. In an isolated region of the Caucasus a Georgian monk is spending his days in prayer and silence atop a 40-metre pillar of limestone.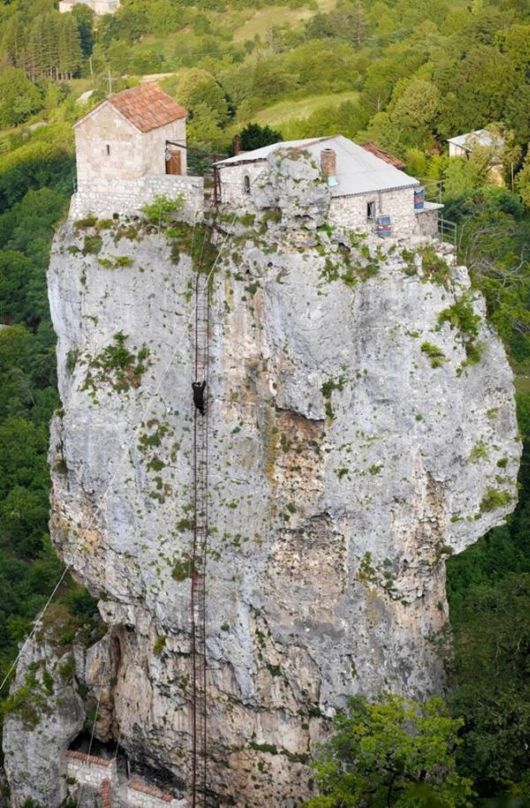 The Katskhi Pillar was used by stylites (Christian ascetics who lived atop pillars and eschewed worldly temptation) until the 15th century when the practice was stopped following the Ottoman invasion of Georgia.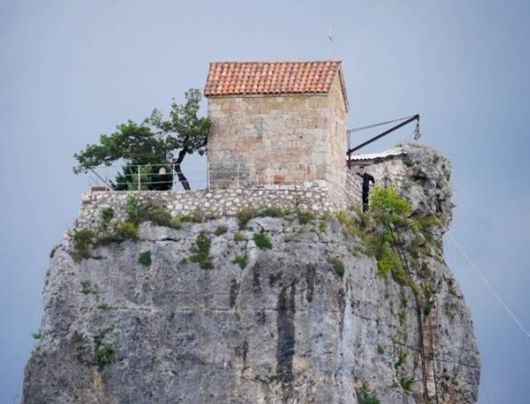 For centuries, the 40 metre (130ft) high pillar lay abandoned and locals could only look up at the mysterious ruins at its summit. However, after first being ascended in 1944, the pillar has been home to Maxime Qavtaradze, last of the stylites, since 1993.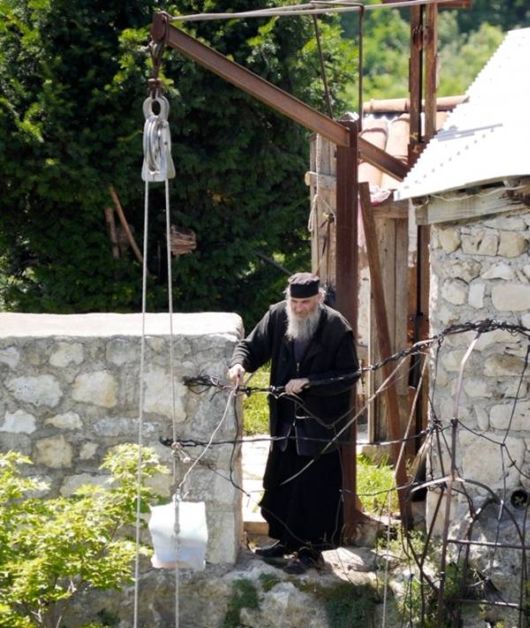 Maxime gets his lunch delivered:
Since then Maxime, who has previously spent time in prison, and the Christian community in the area have constructed a ladder to the top, rebuilt the church, and built a cottage where Maxime spends his days praying, reading, and "preparing to meet God".
The Caucasus, or Caucasia, is a region at the border of Europe and Asia, situated between the Black and the Caspian Seas. It is home to the Caucasus Mountains, which contain Europe's highest mountain, Mount Elbrus.