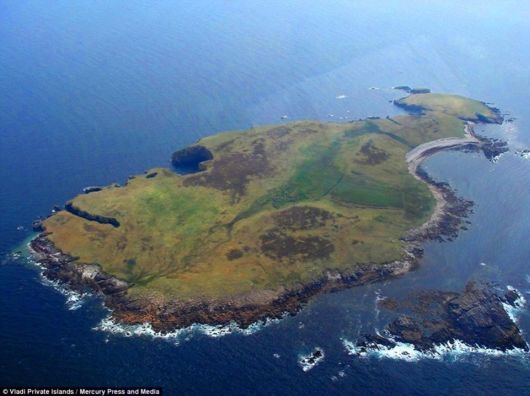 Get ready to be wow?ed. This private island, just off the north-west coast of Northern Ireland, is up for sale for £140,000, that?s £50,000 cheaper than the average house price in the UK!
Inishdooey Island, boasts 94 acres of uninhabited land, a stunning freshwater pond, tunnel caves and wonderful pebble beaches. There are no buildings on the island at all, only ruins of old structures that were once there.
You?re thinking there must be a catch right? Well surprisingly its not as bad as it sounds; the island is only accessible by boat or helicopter when weather conditions are suitable. Could be worse.
Pedro Arez of Vladi Private Islands, who have listed the island, said:
?This is a very exciting private island. It?s in a very remote area and can only be accessed by boat or helicopter when the weather conditions are right. It contains the ruins of old buildings and a freshwater pond which is perfect for people wanting to keep livestock on the island.
Nature lovers will feel right at home on Inishdooey Island. People who travel to the island will have a real adventure.?