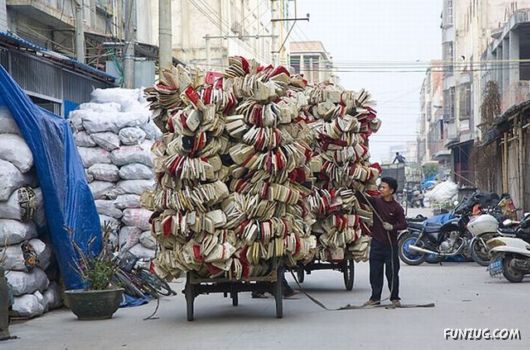 Guiyu is the largest electronic waste site on earth.
China is believed to be the predominant recipient of the world's e-waste, with a roughly estimated one million tons of electronic waste being shipped there per year.
There are more than 5500 companies that utilize and recycle 680 tons of e-waste per year.