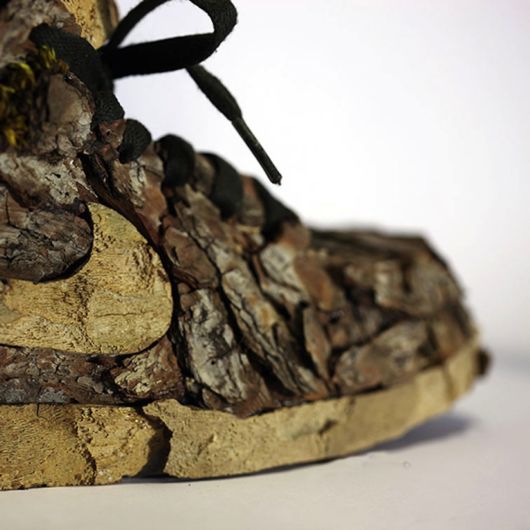 French artist Christophe Guinet has become known as Mr. Plant, or Monsieur Plant, for his artwork created primarily from plant materials.
Now Christophe has turned his attention to sneakers and may have outdone Nike in style. Christophe created renditions of popular sneakers using flowers, sod, and even tree bark.
How many of us can claim our collection of sneakers smell flowery fresh? Not ours. Christophe?s sneakers use different combination of flowers, seeds, and even dirt.
Christophe does not completely eliminate man-made materials from his artistry. As you can see, he often uses real shoelaces, a sneaker, or other items to accessorize his natural creations.
We will still have to give Nike the nod for wear-ability, but Monsieur Plant may have edged them out in style.