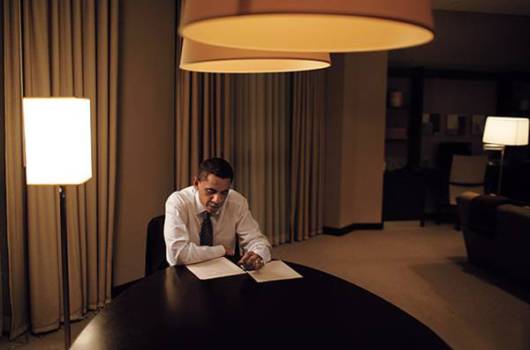 Barack Obama works on the speech that we would deliver after his strong showing on Super Tuesday in February.
Callie Shell / Aurora for TIME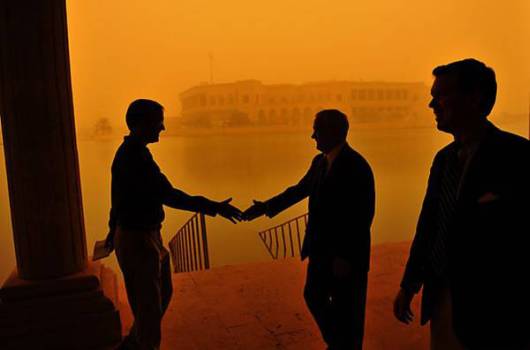 U.S. Defense Secretary Robert Gates shakes hands with a reporter before a television interview in Baghdad, Iraq.
Sgt. Jerry Morrison / DoD / AP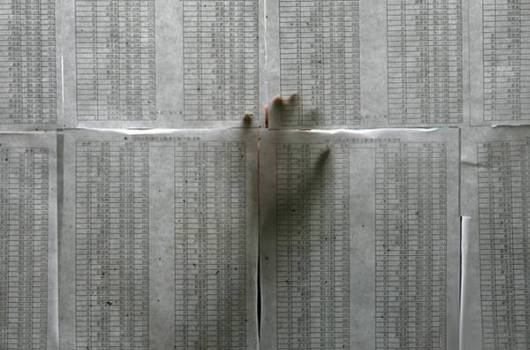 A list of names of high school students who survived the massive earthquake that struck Sichuan, China in May is scanned at a stadium housing people made homeless by the tragedy.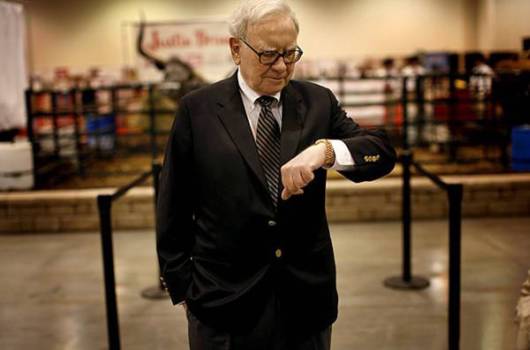 Investor Warren Buffett checks his watch while waiting for members of the media at the Berkshire Hathaway annual shareholders' conference.
Danny Wilcox Frazier / Redux for TIME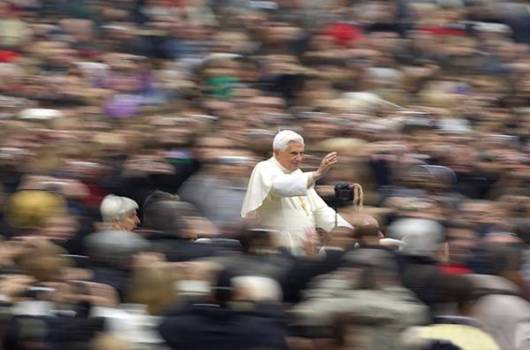 Pope Benedict XVI arrives for a general audience on St. Peter's Square in November.
Max Rossi / Reuters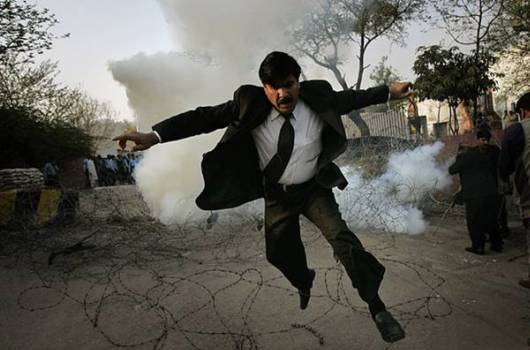 A Pakistani lawyer runs away from tear gas fired by police officers during a protest in front of the residence of the country's deposed chief justice, Iftikhar Mahmood Chaudhry.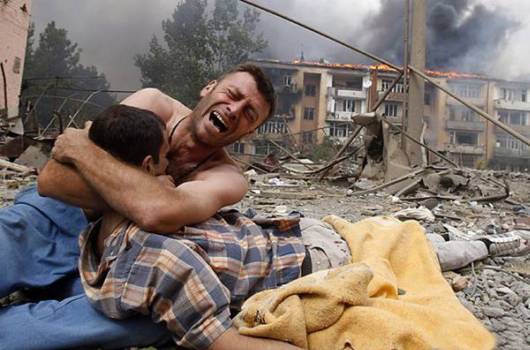 A Georgian man cries as he holds the body of his relative after a bombardment in Gori, near South Ossetia, Georgia. Five people were killed in the attack.
Gleb Garanich / Reuters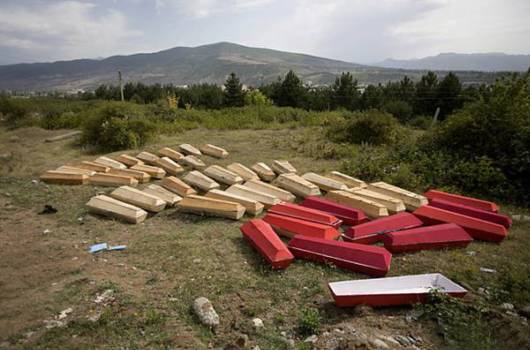 Coffins belonging to Georgian soldiers lie in a field awaiting burial.
Yuri Kozyrev / Noor for TIME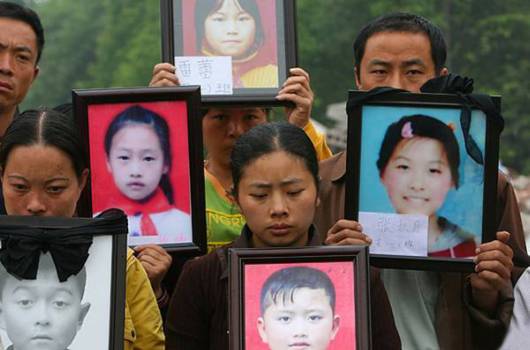 Parents hold portraits of their children, killed by the collapse of a primary school in the May 12 earthquake in Sichuan, China.
Color China Photos / Zuma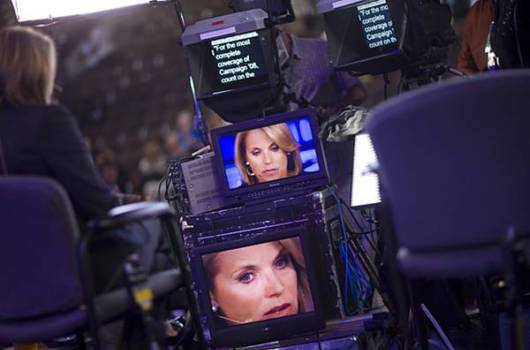 The face of CBS anchor Katie Couric appears on television monitors set up at the Democratic National Convention in August.
Brooks Kraft / Corbis for TIME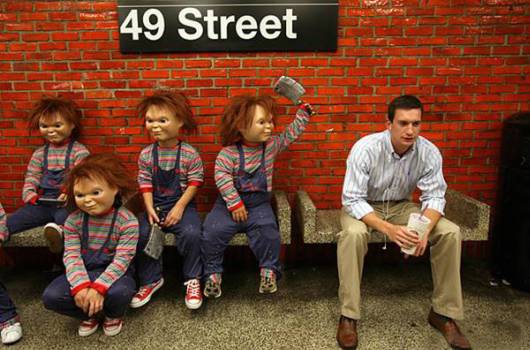 Actors playing the horror icon Chucky are unleashed in New York City to celebrate the release of Child's Play, Chucky's 20th Birthday Edition on DVD.
Diane Bondareff / Polaris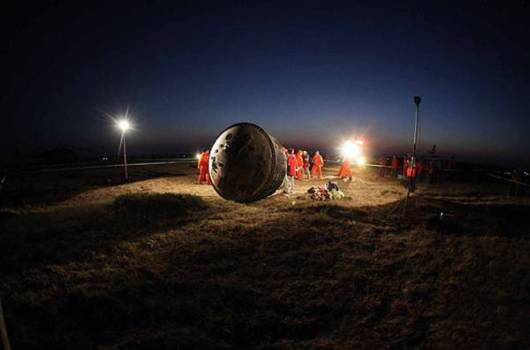 Technicians gather around the re-entry module holding three Chinese astronauts after its return from space. During their mission, the astronauts carried out China's first-ever spacewalk.
Xinhua / Zuma
His holiness the Dalai Lama prostrates himself before a statue of Buddha at his residence in Dharamsala, India.
James Nachtwey / VII for TIME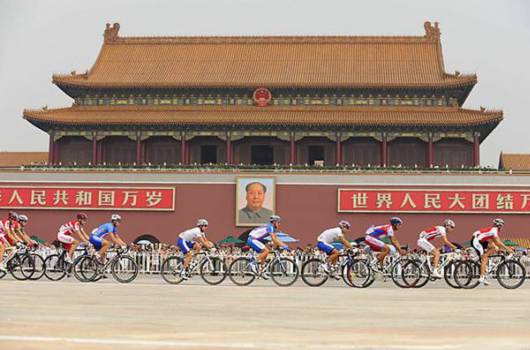 Athletes competing in the men's road cycling event race past Tiananmen Square on the first day of the Summer Olympic Games in Beijing.
Bob Martin / Sports Illustrated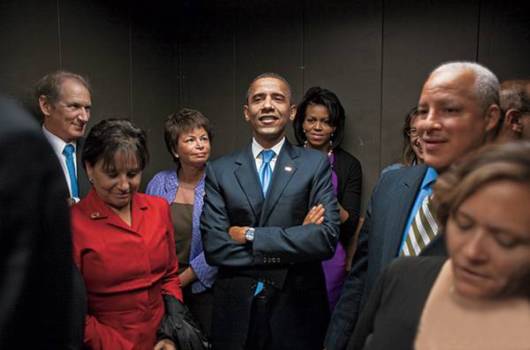 Barack Obama is joined by his wife Michelle and aide Valerie Jarrett, among others, as he makes his way to a victory speech St. Paul, Minnesota. The speech would be his first after clinching his party's nomination in June.
Callie Shell / Aurora for TIME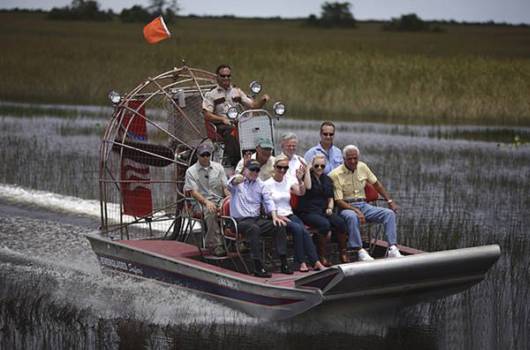 John and Cindy McCain, joined by Florida Governor Charlie Crist (in the yellow shirt) get a tour of Everglades Safari Park in June.
Christopher Morris / VII for TIME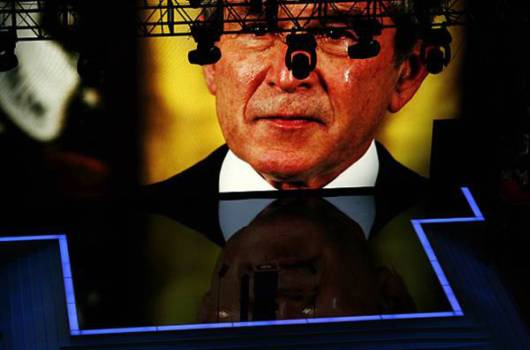 A video of departing President George W. Bush plays at the Republican National Convention in St. Paul, Minnesota.
Danny Wilcox Frazier / Redux for TIME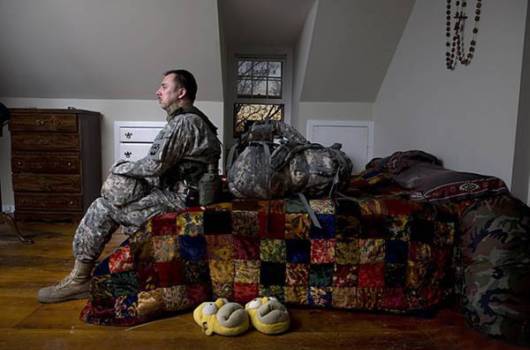 Laid off from his job at Wachovia Bank in March, Gregory Gochtovtt, 40, of Philadelphia, Pennsylvania, decided to enlist in the National Guard. He shipped out to Iraq in December.
Livia Corona for TIME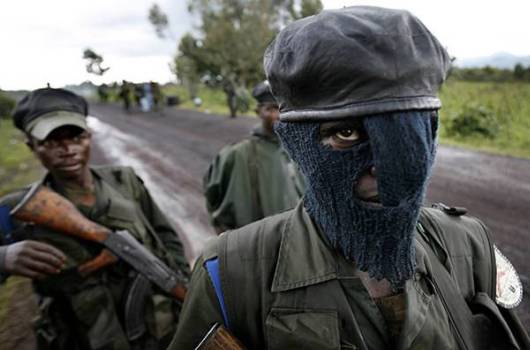 Congolese government forces stand guard along a road in the eastern Congo during renewed fighting in November.
Jerome Delay / AP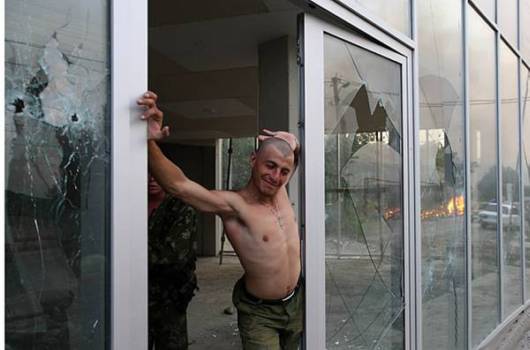 A drunk Russian soldier emerges from a building in a village near Tskhinvali, the capital of South Ossetia, during fighting in August.
Yuri Kozyrev / Noor for TIME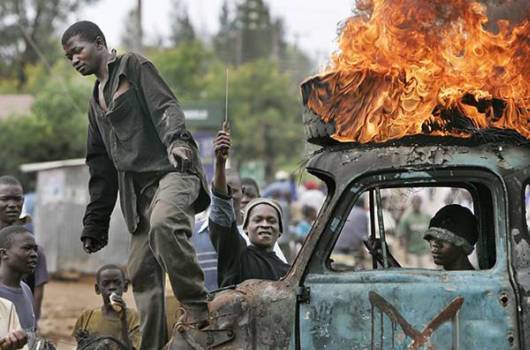 A tire burns atop a truck used as a makeshift roadblock in Kisumu, Kenya, after the town had been cleared of ethnic Kikuyus by armed mobs in January.
Ben Curtis / AP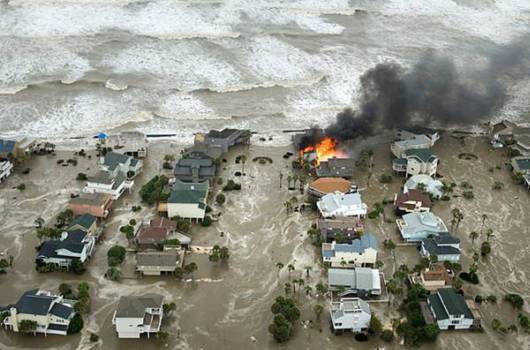 A house is engulfed in flames as floodwaters and crashing waves inundate beach homes on Galveston Island as Hurricane Ike approaches the Texas Gulf Coast.
Smiley N. Pool / Houston Chronicle / Rapport Press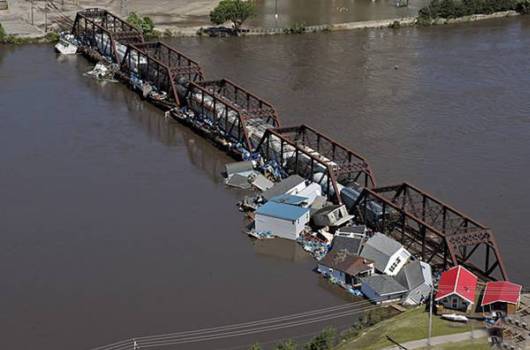 Boathouses borne by rising floodwaters collide with a railroad bridge in Cedar Rapids, Iowa, in June.
Brian Ray / Cedar Rapids Gazette / Rapport Press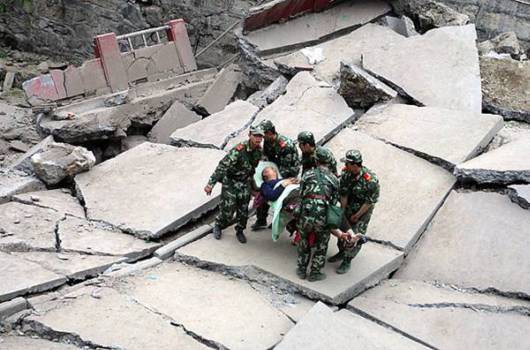 Emergency workers carry a wounded man out of a collapsed building in Mianyang, China, after it was destroyed by an earthquake in May.
Color China Photos / Sipa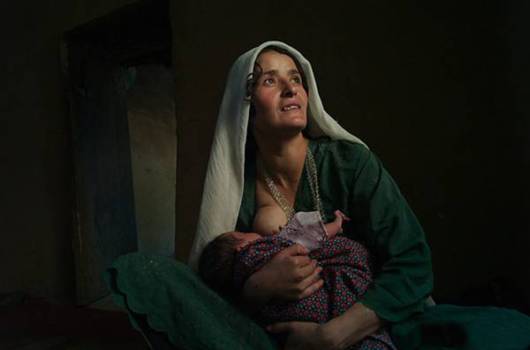 Siamoy, an Afghan woman from remote Badakhshan province in Afghanistan, feeds her one-month old baby. The remote, mountain region has the highest maternity mortality rate in the world.
Alixandra Fazzina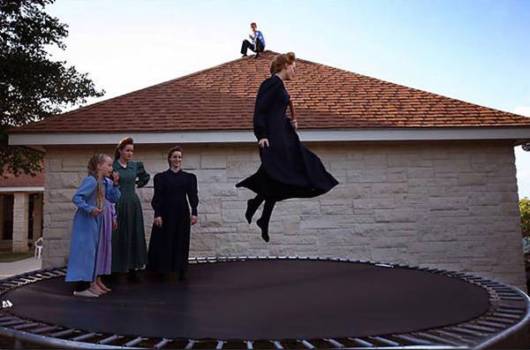 Teresa Jeffs, 16, a daughter of Fundamentalist Church of Jesus Christ of Latter-day Saints founder Warren Jeffs, shows off some of her best trampoline moves. In April, Texas authorities raided the Yearning for Zion Ranch, home to several hundred members of the FLDS, on the basis of a phone "tip" that suggested that some of the children living on the compound were the victims of sexual abuse. While the courts struggled to determine the best way to sort out the complex legal issues presented by the case, some of the families resided at this house in New Braunfels.
Stephanie Sinclair / VII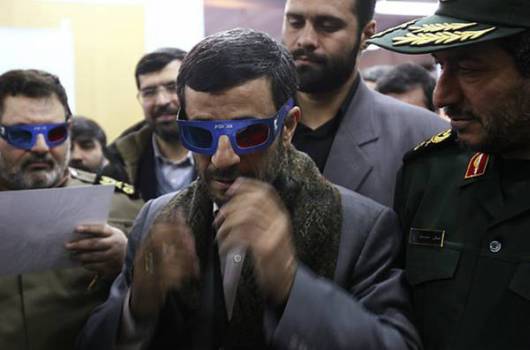 ranian President Mahmoud Ahmadinejad dons 3-D glasses to watch a program about an Iranian rocket during a visit to Iran's space control center in Tehran.
Fars News / Reuters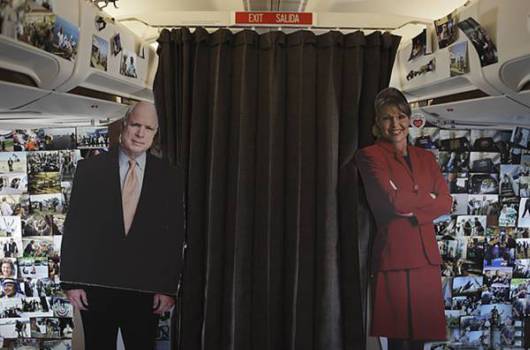 Cardboard cutouts of John McCain and his running mate Sarah Palin stand near the press section of the Straight Talk Air campaign plane.
Christopher Morris / VII for TIME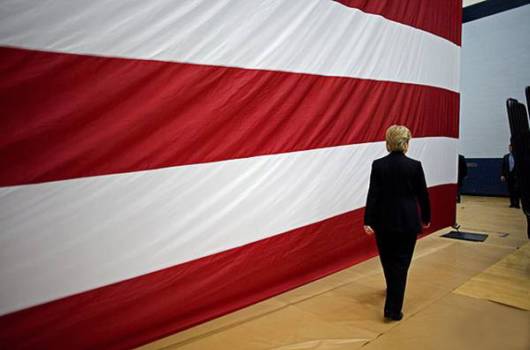 Hillary Clinton departs a campaign event in Nashua, New Hampshire.
Anthony Suau for TIME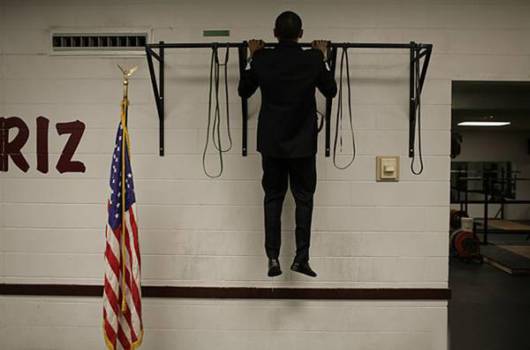 Not to be outdone by two aides who each did a pair of pull-ups, Obama does three before stepping out to address a crowd at the University of Montana.
Callie Shell / Aurora for TIME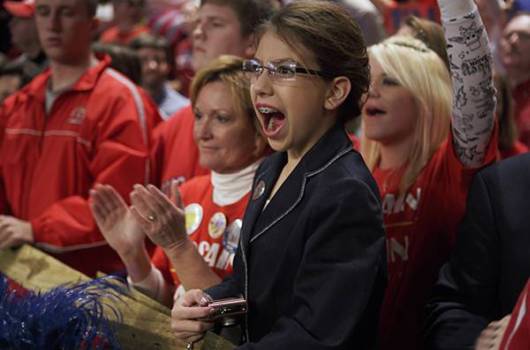 A young supporter of the GOP ticket arrives at a campaign event on Halloween Day dressed as vice-presidential nominee Sarah Palin.
Christopher Morris / VII for TIME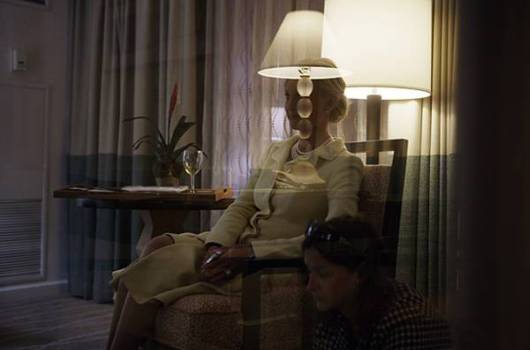 Cindy McCain waits while her husband works goes over a speech in a hotel room in Dallas.
Christopher Morris / VII for TIME
Barack Obama works the phones during a campaign stop in Providence, Rhode Island.
Callie Shell / Aurora for TIME
Obama and his wife Michelle depart the stage in Grant Park after winning the Presidential election on November 4, 2008.
Gary Hershorn / Reuters