Tunnels of CU CHI
The tunnels of Củ Chi are an immense network of connecting underground tunnels located in the Củ Chi district of Ho Chi Minh City (Saigon), Vietnam, and are part of a much larger network of tunnels that underlie much of the country. The Củ Chi tunnels were the location of several military campaigns during the Vietnam War, and were the Viet Cong's base of operations for the Tết Offensive in 1968.
The tunnels were used by Viet Cong guerrillas as hiding spots during combat, as well as serving as communication and supply routes, hospitals, food and weapon caches and living quarters for numerous guerrilla fighters. The role of the tunnel systems should not be underestimated in its importance to the Viet Cong in resisting American operations and protracting the war, eventually culminating in an American withdrawal.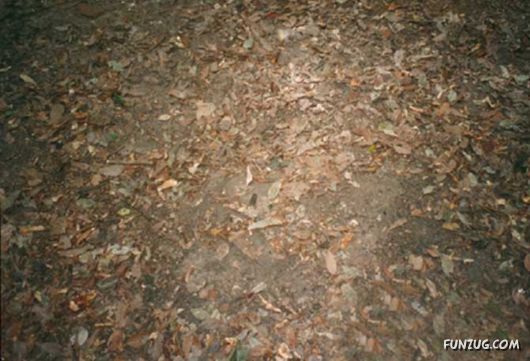 A trap door on the jungle floor leads down into the Củ Chi tunnels. Closed and camouflaged, it is almost undetectable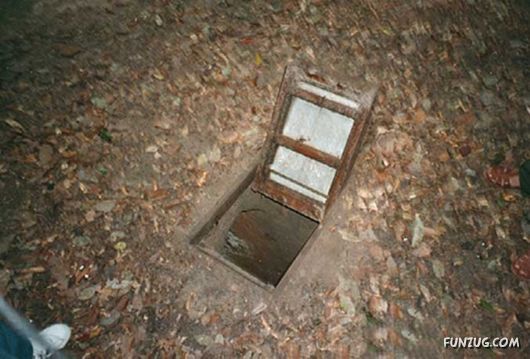 The camouflaged trap door, now open.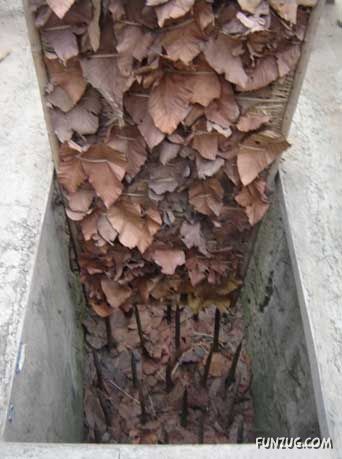 A
booby trap with bamboo spikes.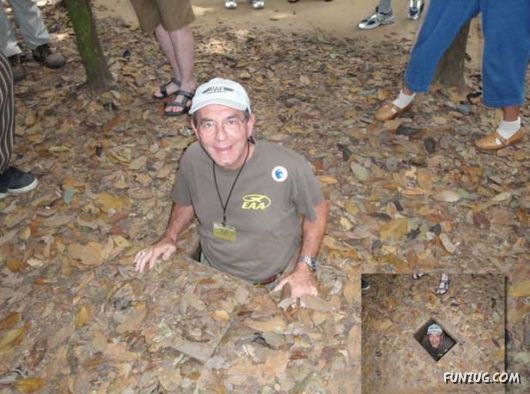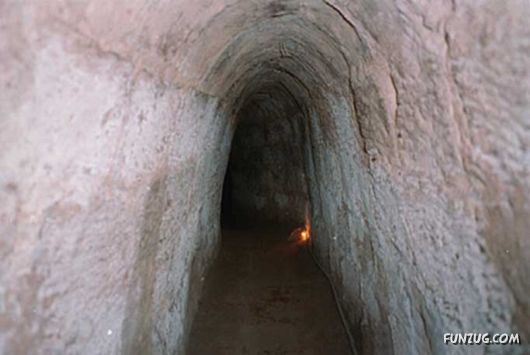 Part of the tunnel complex at Củ Chi, this tunnel has been made wider and taller to accommodate tourists.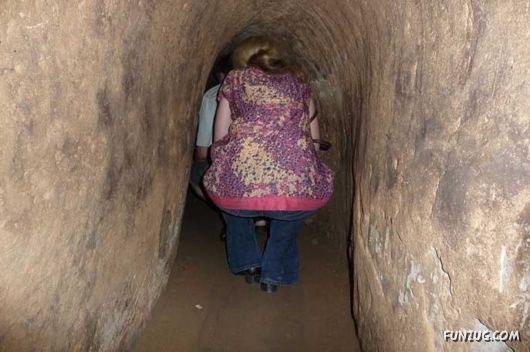 Visitors entering tunnel system.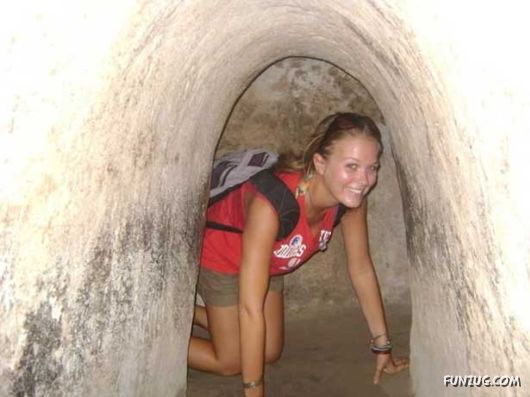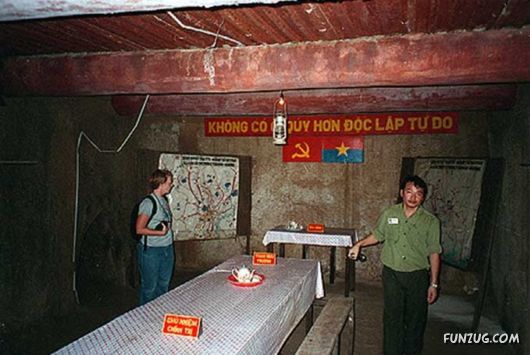 A command center in the tunnels. Today, visitors to the complex can eat meals underground, sampling foods that the underground Viet Cong fighters had eaten, such as rice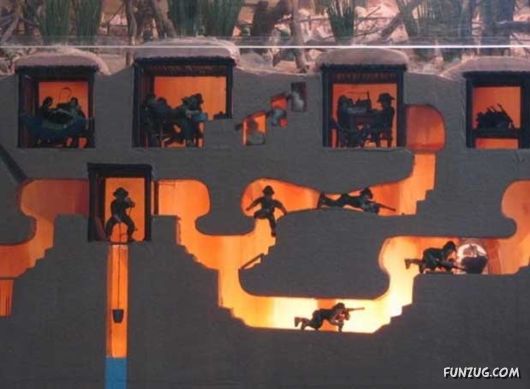 Tour guide showing how the tunnel works.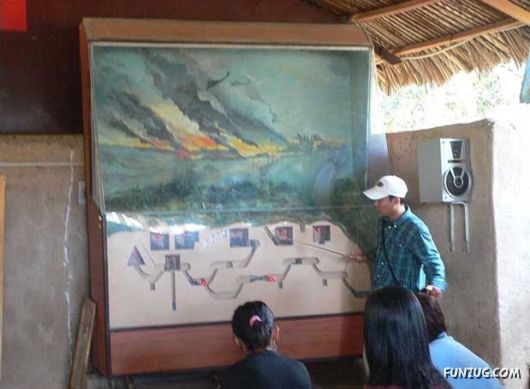 From Wikipedia, the free encyclopedia