Gardens of Eden:
The heavenly horticulture blossoming on roofs high above the city
High above the dreary grey streets of the world's cities, gorgeous gardens blossom in a wilderness of rooftops.
These unexpectedly colourful spots provide an oasis of calm away from the bustle of urban streets across the U.S., Europe and as far away as Japan.
The elevated scenery ranges from a wildflower meadow on top of a house in London to a neat lawn tended on top of a New York office block.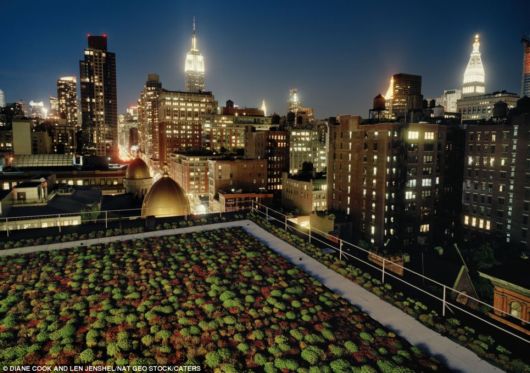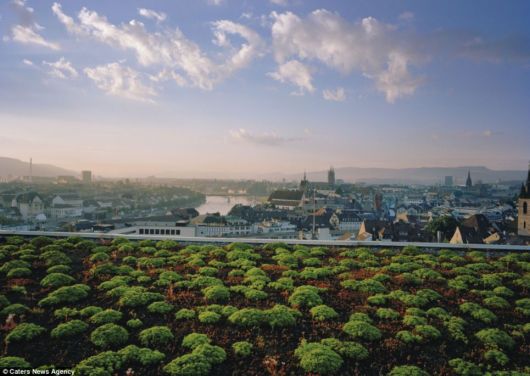 Green power: These vibrant flowers help keep this solar-powered house energy efficient
Married couple Diane Cook and Len Jenshel travelled the world capturing their photographs of these stunning sights.
It is their latest project after 25 years spent producing images that show how human's influence their environment.
The eye-catching plants and flowers not only transform the top of dull office buildings but create habitats for birds and insects and are good for the environment.
They reduce noise pollution and release oxygen into the atmosphere.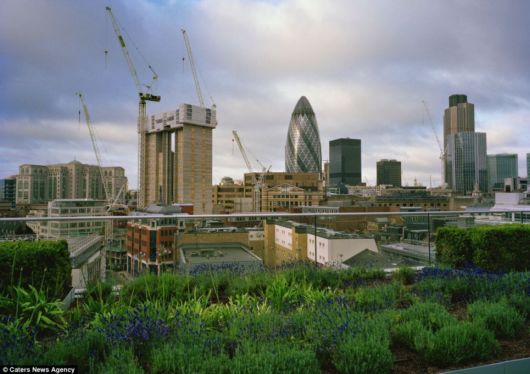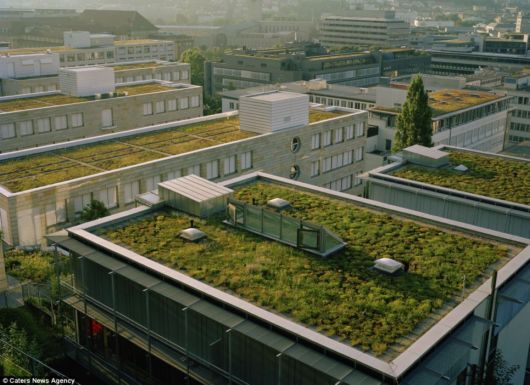 Mr Jenshel said: 'We have always been concerned with environmental issues in our work both personal projects and assignments.
How does your garden grow? Wildflowers above a terraced house in central London
'We document human influence on the landscape and our work usually focuses on something negative such as pollution or over-development.
'So it was great to do a story on green roofs, where human impact is actually having a positive influence on the planet.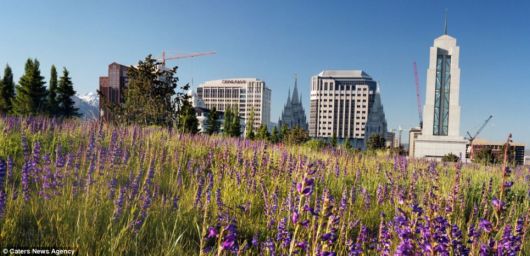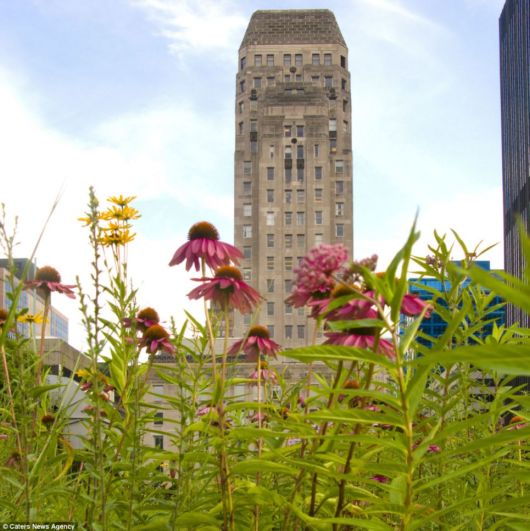 'The first green roof we visited was the Cook and Fox Architects building in Manhattan. We were blown away.
'It was this beautiful green planted area in the middle of Manhattan in a sea of grey rooftops. We both gasped, we couldn't believe this beautiful garden was on the roof in the middle of the city.
'We were so impressed in Switzerland and Germany, where it is now mandatory for any new building with a flat roof to install a green roof.'