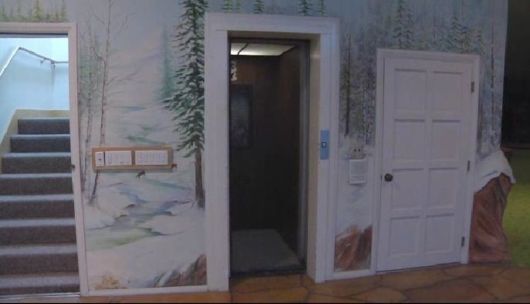 During the 60?s and 70?s most americans saw nuclear war as a big threat which lead to hundreds of thousands of fallout shelters being constructed. Of course, some bunkers were far more luxurious than others, and probably at the top of the list for extravagance comes this cold war era bunker which is buried 26 feet underground.
Located in 3970 Spencer Street in Las Vegas, this two-bedroom home is located in a room that measures 40 foot by 46 foot. The underground apartment boasts a two-bedroom guest house, a dance floor and a built in barbecue grill as well as a pretend backyard with a swimming pool. It also has a 360 degree mural on a wall of what life above ground looks like, just incase you happen to forget whilst you are down there.
Someone has recently purchased the property, paying a mind blowing $1,150,000.