A fast-growing movement in the competitive world of nightlife entertainment is providing people with a unique and cool experience?quite literally. Entrepreneurs in many countries are raking in customers?and profits?with the expanding popularity of novelty drinking establishments fashioned completely out of ice; walls and all.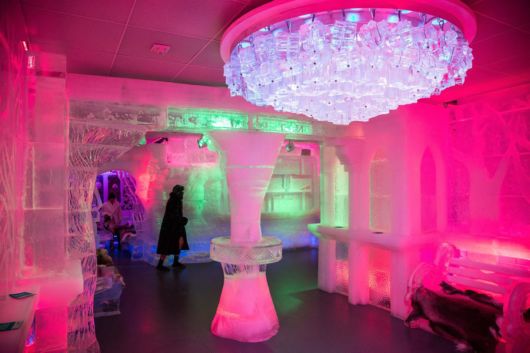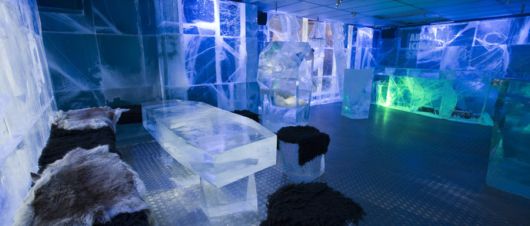 Often found in hotels or resorts, ice bars have become a popular tourist destination, especially for those who find themselves vacationing in the middle of a hot climate. Inside temperatures are typically kept at 23 degrees Fahrenheit or below, and with tables and seating sculpted from solid ice, some bars offer the comfort of large furs on the seating areas, which add padding and a barrier between the patron and the frozen furniture.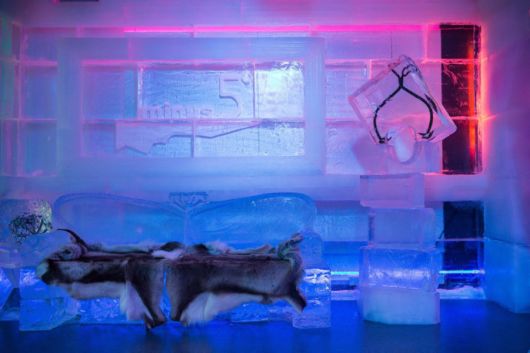 Amongst the expected oddities: customers are allotted certain time slots in which they are able to occupy the bar, and the employees work in short shifts. Clerks usually offer a parka or heavy coat to patrons at the door. The number of overall people is also limited (and closely monitored) to ensure that the combined body heat doesn?t begin to melt the establishment. Devices that emit heat and endanger the frigid atmosphere, like a cell phone, must be kept in lockers just outside the entrance.
Most often decorated with ice sculptures and lit with multi-colored LED lights (which produce much less heat than standard light sources), these frozen clubs are amazing to look at, even if you happen to be shivering the entire time while sipping on a popular, vodka-based drink served in a shot glass made from ice.
The Minus 5 Ice Bars, found in Las Vegas, Nevada and Midtown West, New York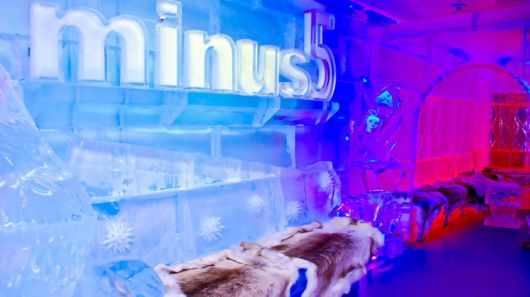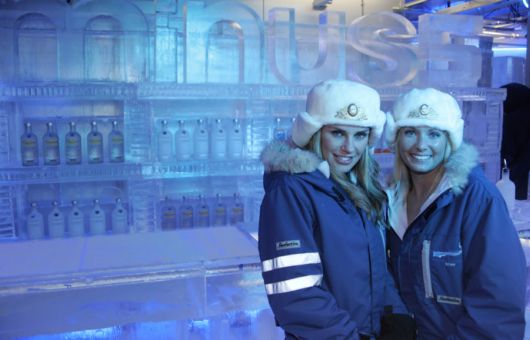 The ?Icebarcelona? in Barcelona, Spain
Ice Bars Barcelona Castle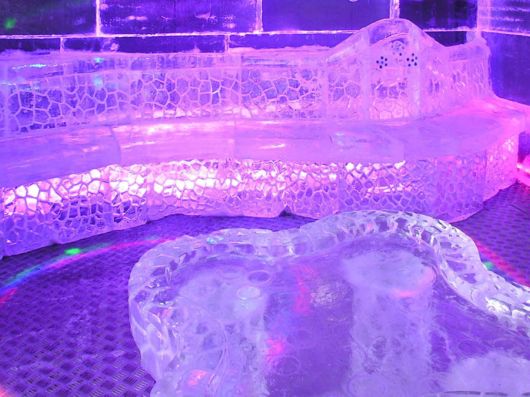 The Frost Ice Bar in Boston, Massachusetts
Ice Bars Boston Swan Statue

IceBar Stockholm by ICEHOTEL (formerly known as the Absolut Ice Bar)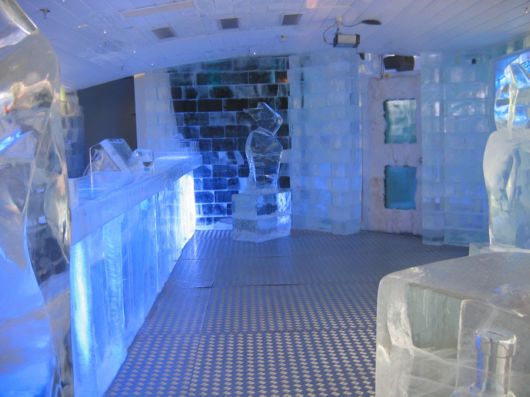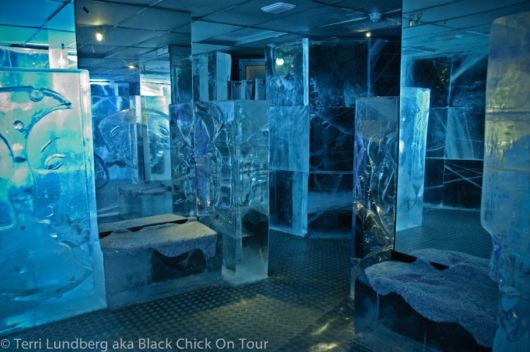 ICEBAR London by ICEHOTEL