Jyothi Raj the Indian ?Spiderman? entertains tourists at Chitradurga Fort in India with his climbing skills.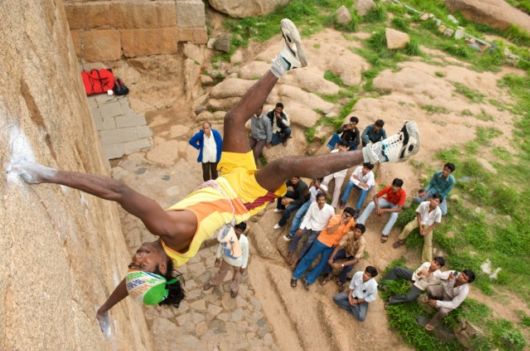 After scampering up a 300ft sheer wall he grinned: "I love to see their faces when I hang upside down and hear them holding their breath for my safety. My ability is proof that I was born to climb."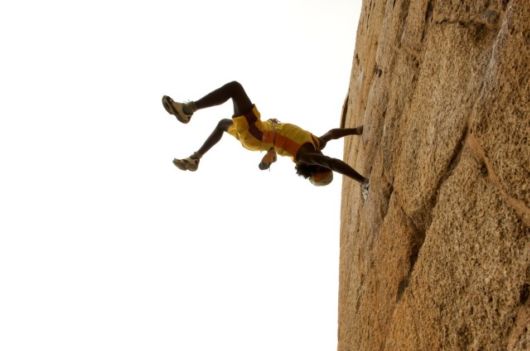 Jyothi told how he learned to climb by watching monkeys then honed his skills on construction site scaffolding.At least nobody will ever be able to call him a Wimpey.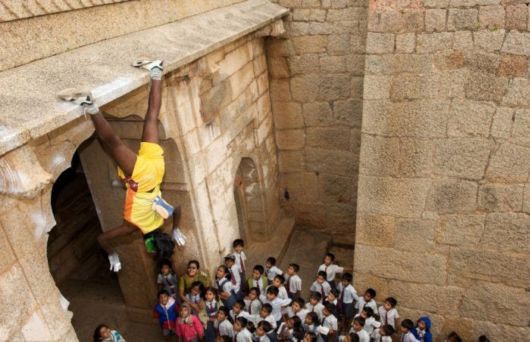 Kiddies watch in amazement as a construction worker clings to a 35ft ledge – by his feet.The toe-curling stunt by builder Jyothi Raj, 22, left pupils on a school trip gasping.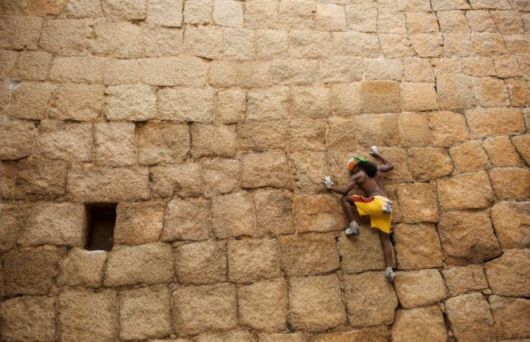 The upside down daredevil has been dubbed India's Spider-Man by onlookers who flock to watch his death-defying antics in Chitradurga.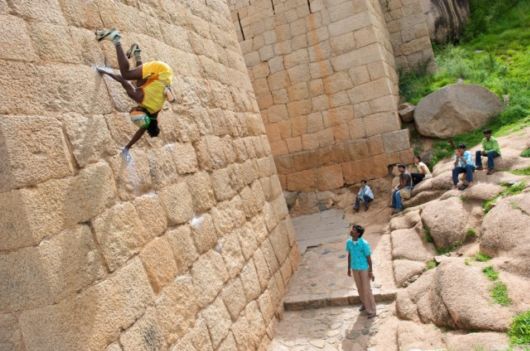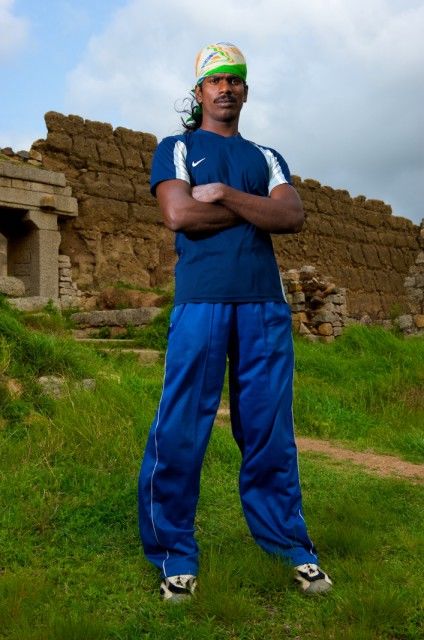 This is the most important thing….. Niceee!!..But i hope kids dont imitate!