A drive to the hills through highways and blinding turns is always thrilling. Once you're behind the wheel and see an empty road ahead, the accelerator attracts the foot with twice the intensity and then there's just no stopping. The Indian road signs at popular tourist destinations give out light-hearted meaningful life lessons that might help you keep your speed under control. There's every reason to drive safely and slowly because, 'hospital ceilings are boring to look at.' Road signs will tell you in four words why drunken driving is dangerous, and why concentrating on the road is more important than gossiping.
Border Roads Organisation has put up these comical warning signs all over India where you should take utmost care while driving. On tough roads where driving is a constant challenge, some of these witty signs can even relax your brain. Have you spotted some of these?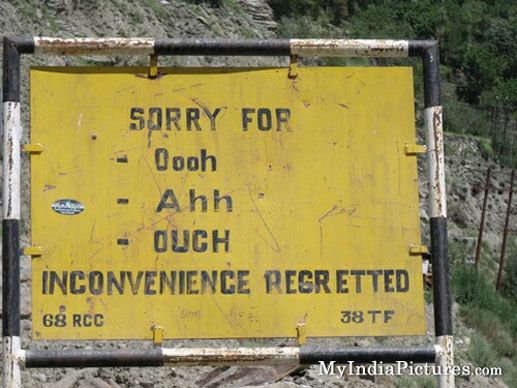 Apology: Are you still mad at the road?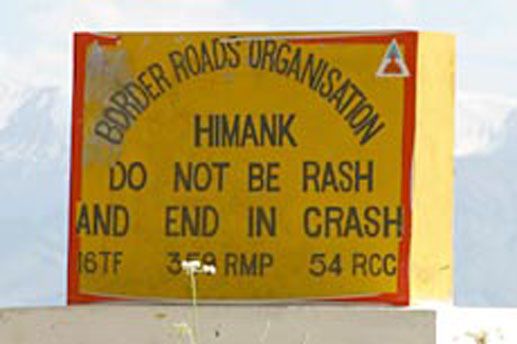 Where is rash driving going to take you?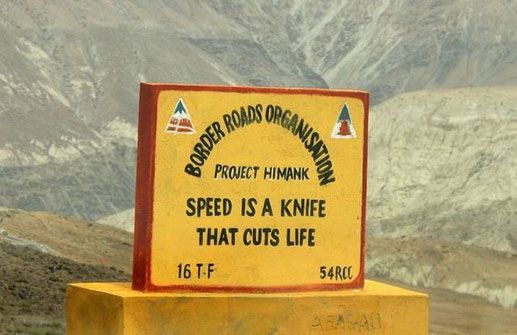 A knife you must not use.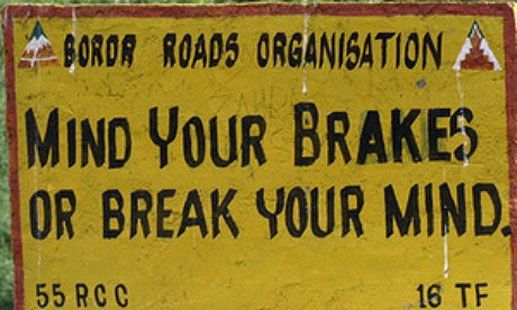 Warning: Mind it!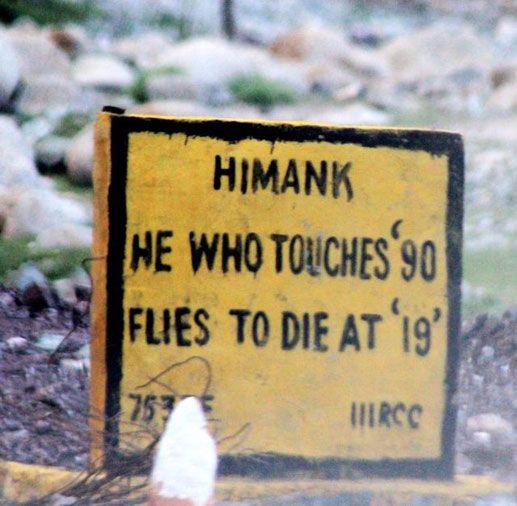 Poetry when you?re in motion.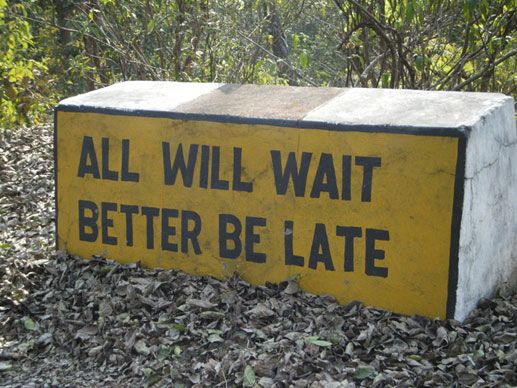 Speeding is not going to help.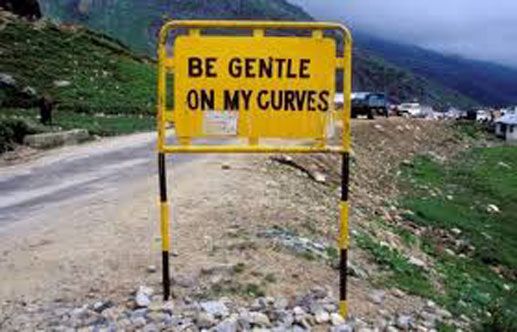 Handle with care.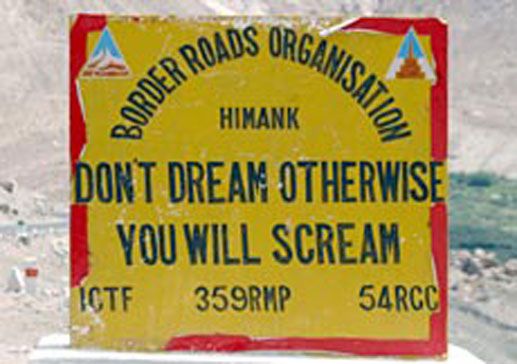 Class teacher, is that you?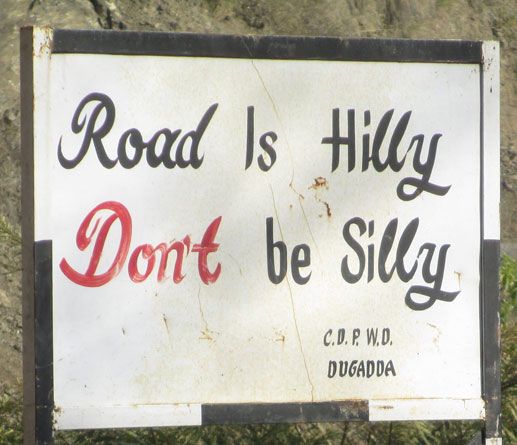 Six word stories.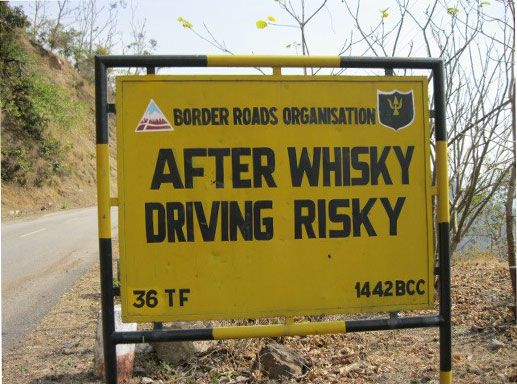 Drunken driving explained in four words.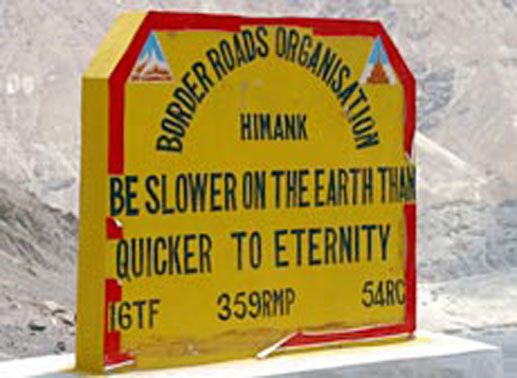 The doting BRO speaketh.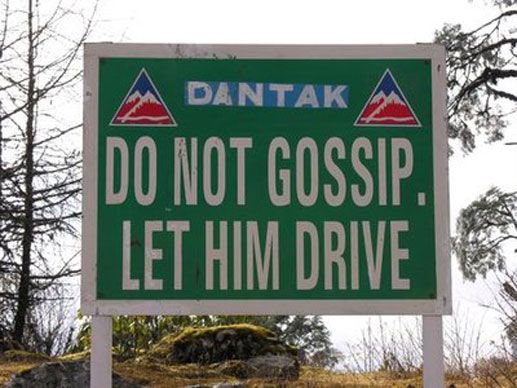 Let him concentrate.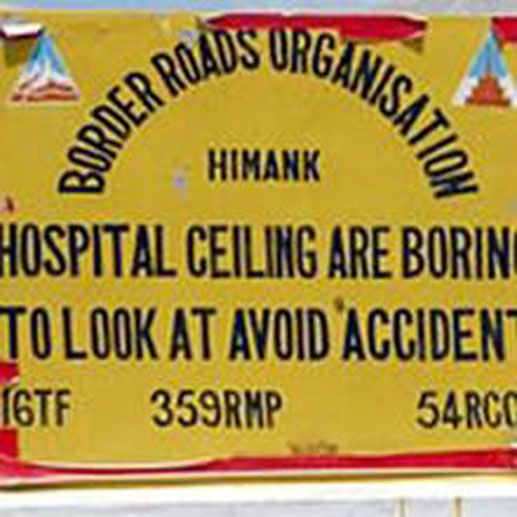 Enough reason to not visit the hospital.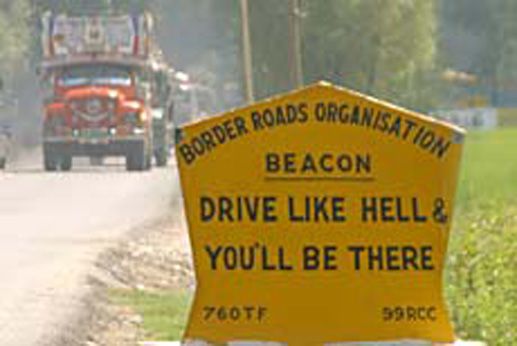 Spot on!