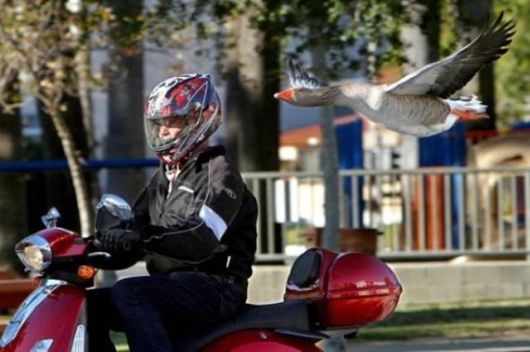 Dominic Ehrler, 65, a retired investor, befriended a goose that began following him around Echo Park ten months ago and she now meets him every day at 8 a.m., reports LA Times.
?When she first started following me around like a dog I got goose bumps,? Ehrler said. ?David Foster, one of the parks people here, finally introduced me to her. He said, ?You know you?re being stalked! Her name is Maria.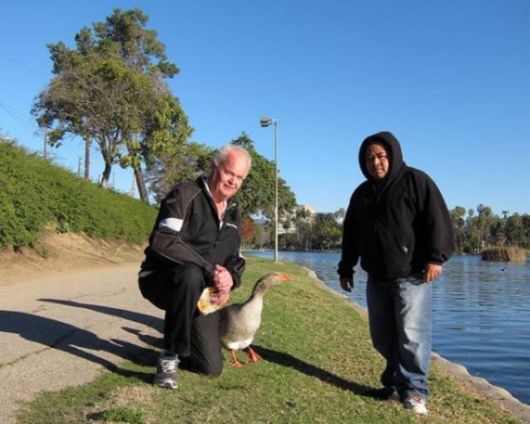 Ever since then Maria greets Ehrler when he rides his bright red motor scooter down the hill from his Figueroa Terrace condo and then she leads him around the lake as Ehrler pulls out a bag of tortillas retrieved from a store trash bin and feeds the park?s other geese.
Ehrler said Maria is very protective and will peck and bite at strangers who come too close to him. He said their daily encounters end with him riding off on his scooter and her following closely in the air until he circles back to the park and delays her with a fence.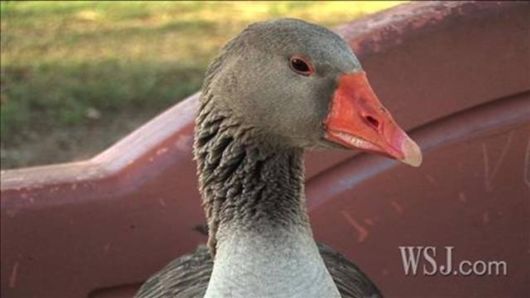 Ehrler said he will follow Maria if the city follows through on plans to relocate her and the park?s other geese while Echo Park is renovated.
?They?re supposed to collect the birds and truck them to another lake. I plan to follow her there, because when you have a friend like this you don?t want to lose her,? he said.