Meet Penelopi, arguably the world?s most pampered pig. We have covered micro pigs before and how cute they can be, but Penelopis owner Mindi Reinbolt from Uniontown, Ohio has taken it to another level. Penelopi leads what a lavish lifestyle full of swarve outfits and luxury gifts.
Penelopi sleeps in her very own sparkly pink bedroom and has a wardrobe full of clothes and is proudly pushed around the shops by her owner in her buggy.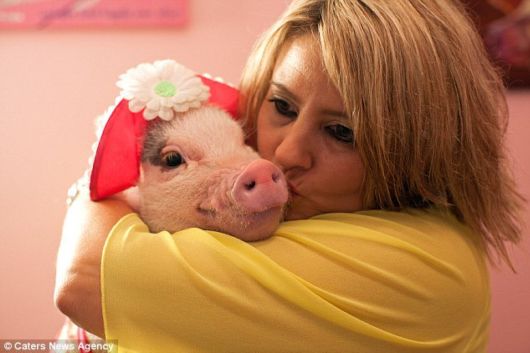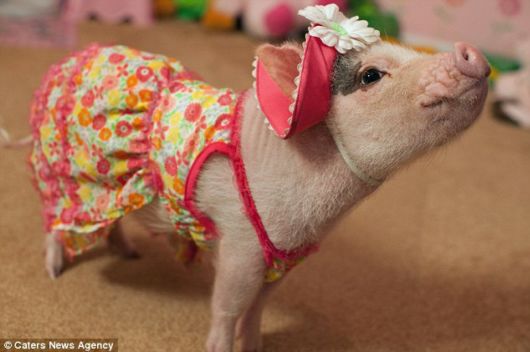 Penelopi posing in one of her many luxurious outfits.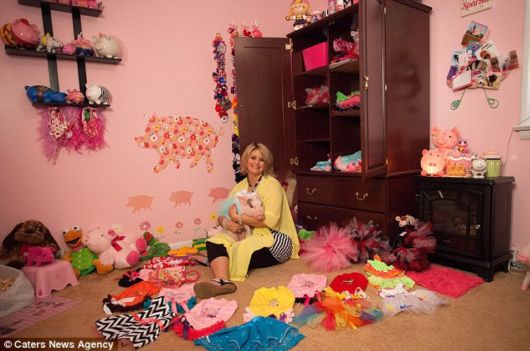 Penelopi and her owner Mindi pose in the pigs very own room complete with wardrobe and outfits.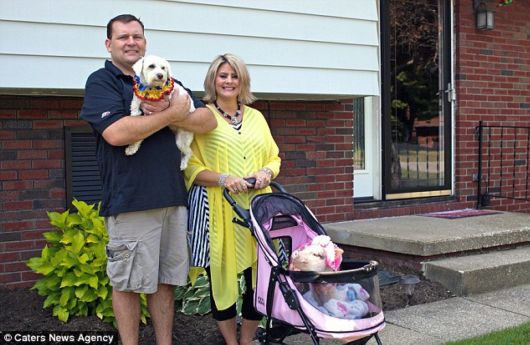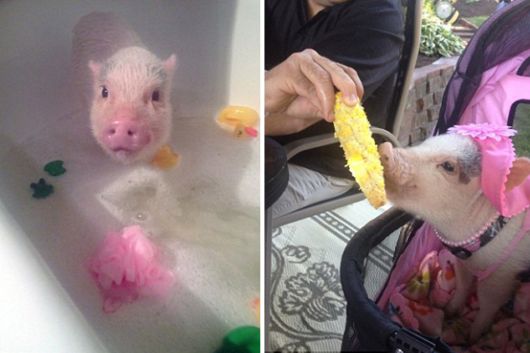 Penelopi loving life.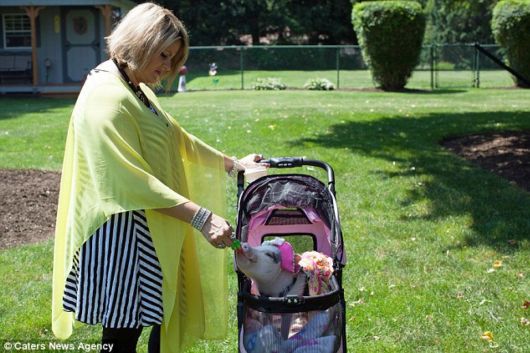 Penelopi accompanies Mindi wherever she goes.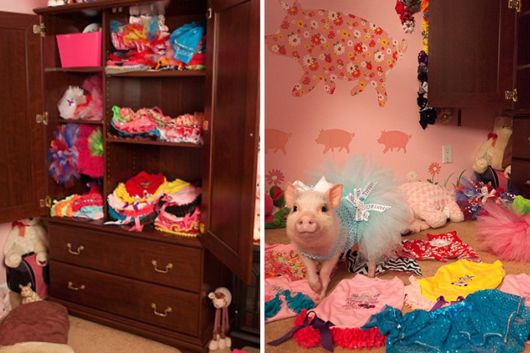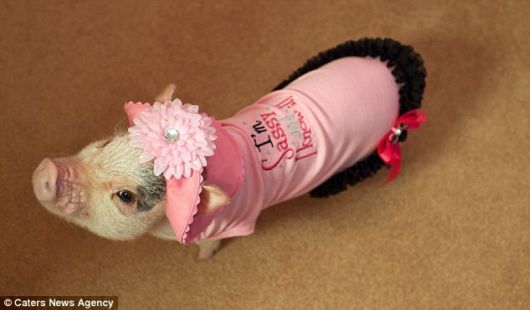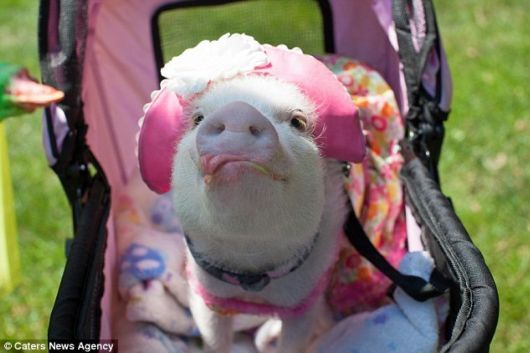 via Daily Mail