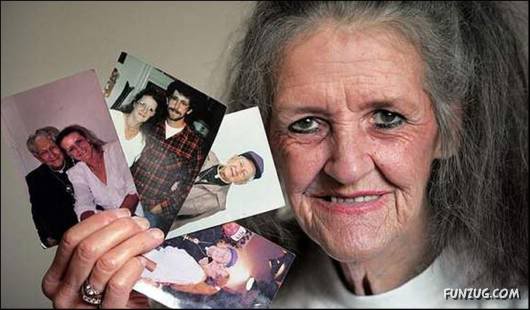 Most Married Woman World Record set by Linda Wolfe
American grandmother Linda Wolfe has become "the most married woman in the world" after walking down the aisle 23 times, and is now "on the lookout for number 24".
Mrs Wolfe, 68, is included in the Guinness Book of World Records for the dubious honour of being wed more times than anyone else alive.
She has said that she is "addicted to the romance" of getting married.
Born Linda Lou Taylor, the American first married in 1957 aged 16, to a 31-year-old called George Scott.
The union lasted for seven years, the longest and happiest of any of her marriages.
Since then things have tended to go downhill.
Over the subsequent decades she married a one-eyed convict, a preacher, barmen, plumbers and musicians.
Two turned out to be homosexual, two were homeless and one beat her. Another put a padlock on her fridge.
One marriage lasted just 36 hours because "the love wasn't there".
But Linda, from Indiana, once married the same man, Jack Gourley, three times.
She has had seven children by her different husbands and been a stepmother to many more.
Her last marriage, a decade ago, was a publicity stunt.
It was to Glynn Wolfe, who in taking Linda as his bride meant he was the world's most married man, at 29 times.
He died a year later aged 88.
Consequently she said that she was "on the lookout for number 24".
She told The Sun: "It's been years since I walked down the aisle. I miss it."
The serial bride, who now lives in a retirement home, said she had never cheated on a husband. She said if she had her life over again she would "never, ever" marry so many men.