When you think about your local playground, your immediate thought is never "It's nice, but it would be a lot nicer if it was right next to a graveyard." To be honest, not even the people of Huntsville, Alabama, thought this when they built Drost Park, more commonly known as "The Dead Children's Playground."
This is no ordinary playground, as you might have already guessed from the name. It's actually located within a cemetery.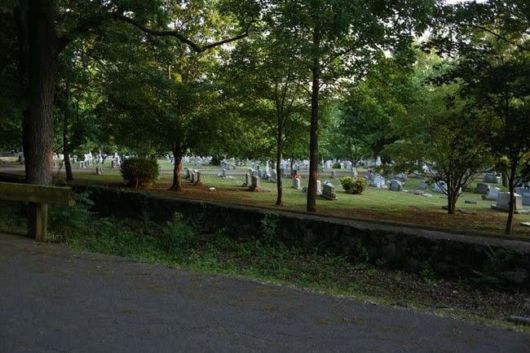 At the back of the Maple Hill Cemetery in Huntsville, you'll find this wonderfully innocent playground. Sounds like a great spot to take the kids, right?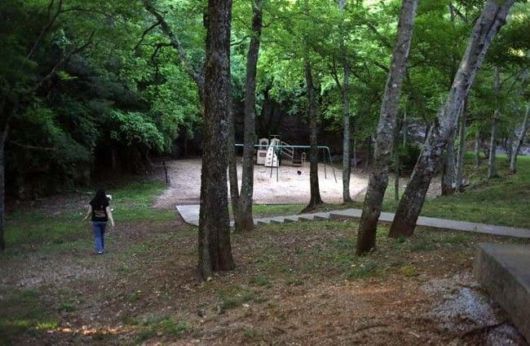 That's until you hear the local urban legends about the park, of course.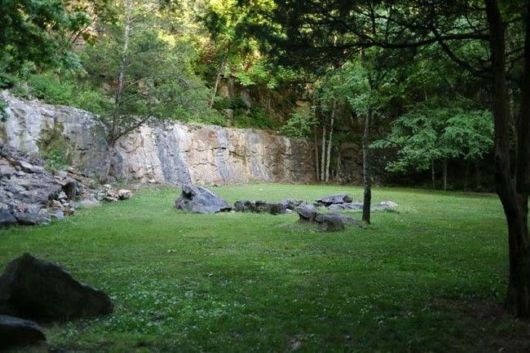 According to local lore, a serial killer in the 1940s terrorized the town of Huntsville. Locals say that the killer used to dump the bodies of his victims in the empty field adjacent to the playground. Some say that the killer lived in a nearby abandoned mine shaft, since police never caught him.
Despite its creepiness, locals have a special love of Drost Park, even thought many of them choose to stay away.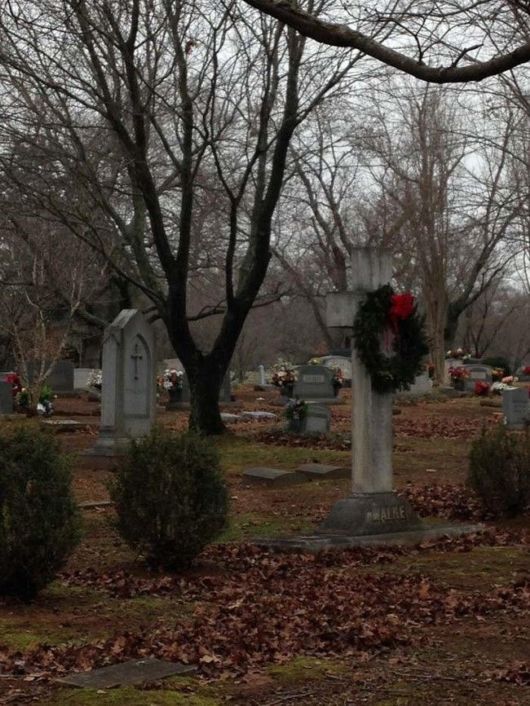 In 2007, the old playground was torn down to make room for the cemetery to expand.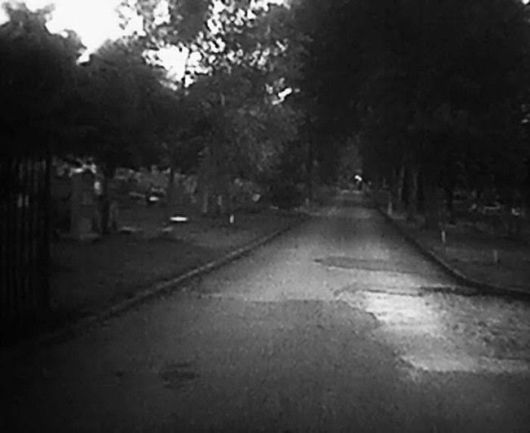 In response, the townspeople protested and the playground was replaced with all new equipment and declared a protected park.
Despite the local love for the park, many people try their best to avoid it, especially at night.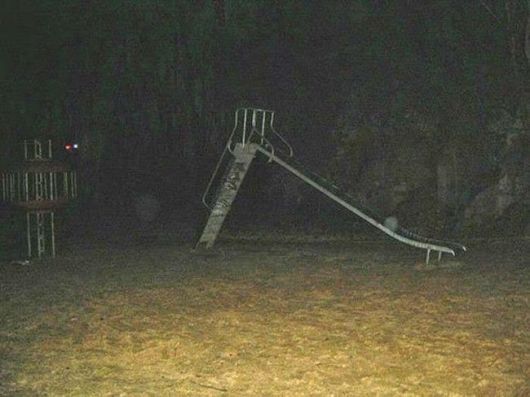 After the sun goes down, it's said that the ghosts come out to play. Visitors have reported the sound of feet running, children's laughter, and the swings swinging wildly all by themselves. The picture above was taken at night before the old equipment was replaced. Those sure do look like a pair of ghostly eyes looking at the camera.
Now that is what I call a good ghost story. Whether those local legends are true or not is up for you to decide. However, in the last photo where the ghostly "eyes" appear is a solid wall of rock, so just let that sink in…