A look back at 2014 in photographs. There have been some incredible moments, some good and some bad. If these photographs show anything ? it?s that amongst all the bad there is in the world there is always hope in form of amazing acts of kindness. Here are the 30 most powerful photographs taken in 2014.
These photographs will hit you right in the feelings.
1. A man carries a baby who survived an airstrike by forces loyal to Syrian President Bashar al-Assad in Damascus.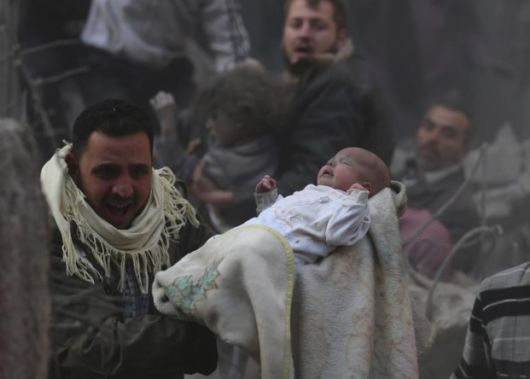 2. People play golf, meanwhile African immigrants attempt to cross the border from Morocco into Spain.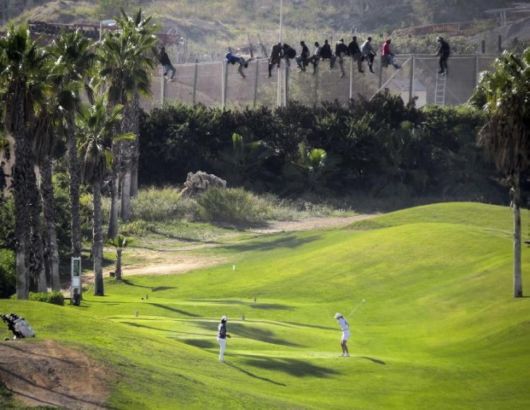 3. A woman cries for the loss of her sister, 28-year-old Mekie Nagbe, 28, a victim of the Ebola virus. Monrovia, Liberia.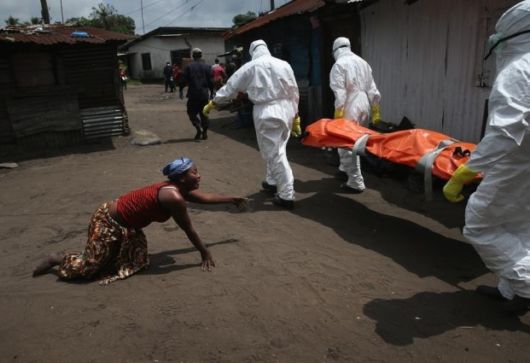 4. In Davenport, Iowa, two women ? Boyack, 91, and Dubes, 90, are finally able to marry each other after seven decades of being together.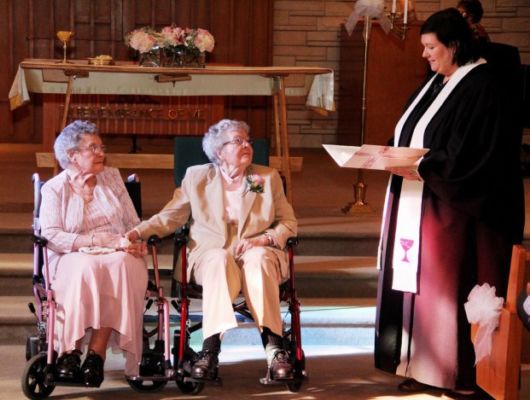 5. Shmuel Rabinowitz, rabbi of the Western Wall stands behind Pope Francis as he worships at the holiest place a jew can pray.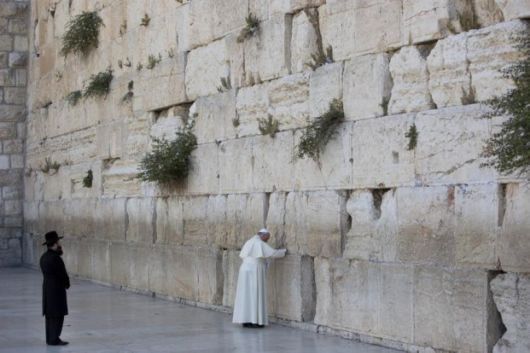 6. During combat in Afghanistan, 2008, Sgt. 1st Class Leroy Petry lost his hand throwing away an enemy grenade to protect fellow soldiers. Here he receives the Medal of Honor.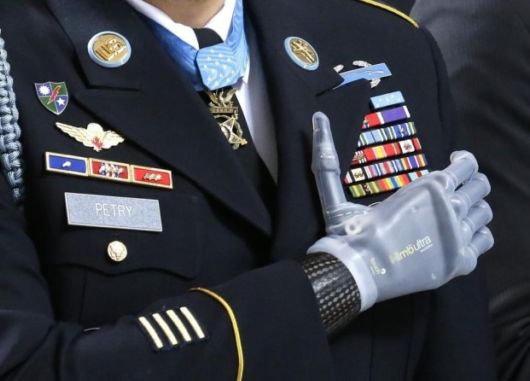 7. Dogs peer under the door of the Cirillo family home. Nathan Cirillo, 24, was shot dead by a gunman as he guarded the Tomb of the Unknown Soldier in Canada.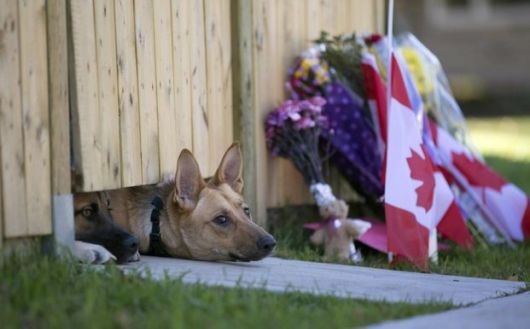 8. Refugee?s from the camp of Yarmouk queue up to receive aid supplies in Damascus, Syria.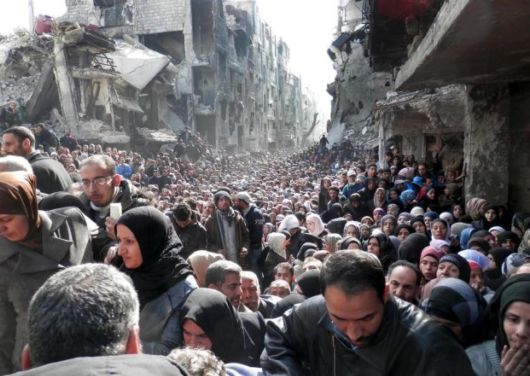 9. A child looks on at officers paying their respect to NYPD officer Dennis Guerra who died in a house fire caused by arson in Coney Island.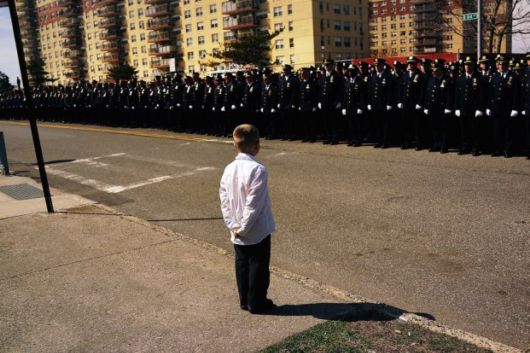 10. Orthodox priest steps in to prevent fighting between protesters and riot police in Kiev, Ukraine.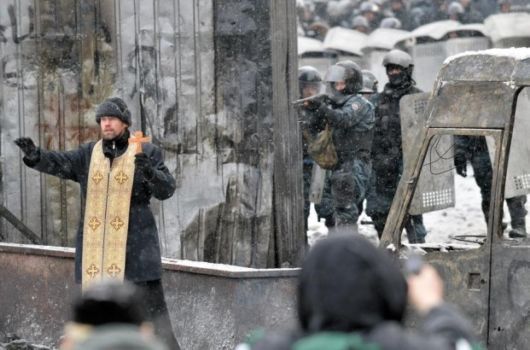 11. A protester throws back tear gas during the protests in Ferguson, West Florissant, Missouri.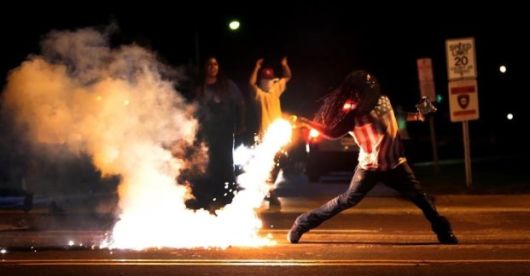 12. On a beach near Asnelles, France, WWII veteran Fred Holborn salutes in front of thank you messages that line the beach.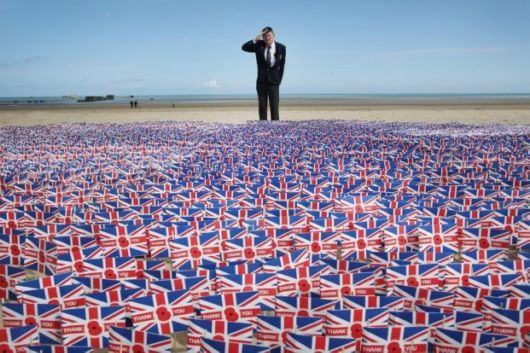 13. During the 2014 World Cup men sit at a camel market in Daba, Saudi Arabia to watch Netherlands Vs. Australia.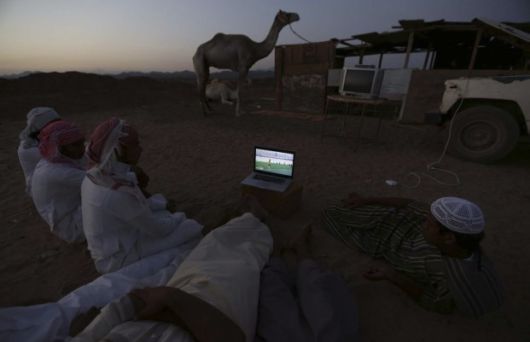 14. A young boy watches a cartoon film at a detention facility run by the U.S. Border Patrol in McAllen, Texas.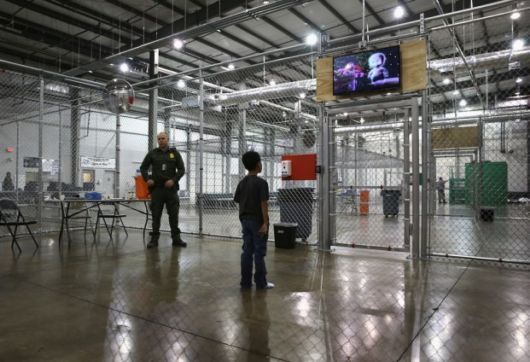 15. Kailash Satyarthi who is a nobel peace prize winner comforts Malala Yousafzai as she is overwhelmed by the sight of her dress that she was wearing the day she was attacked by the Taliban.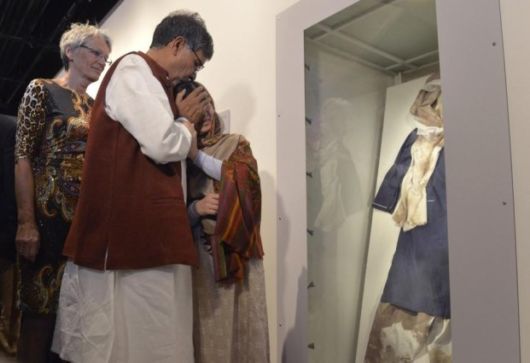 16. A man protects a woman from riot police in Taksim square, Istanbul.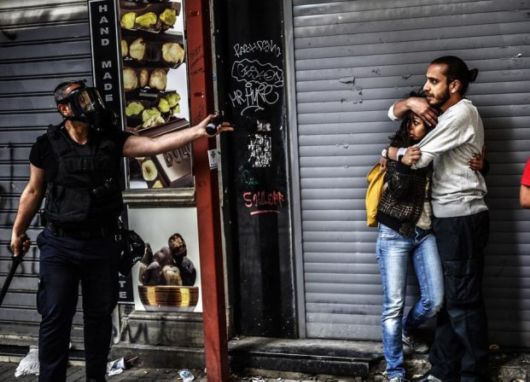 17. A mother who?s son, Abdolah Hosseinzadeh was murdered in 2007 slaps the man that killed him during an execution ceremony in Nowshahr, Iran.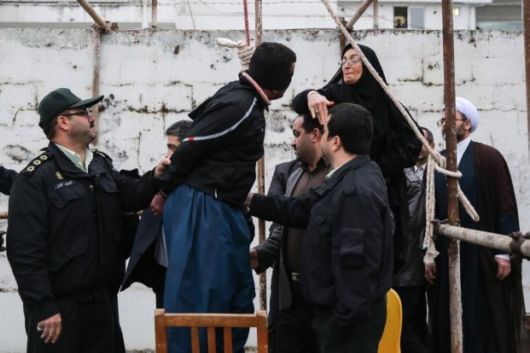 18. Oklahoma City police officer Sgt. Ryan Stark (right) pays his respects to 3-year-old German Shepard police dog K-9 Kye who was stabbed by a robbery suspect.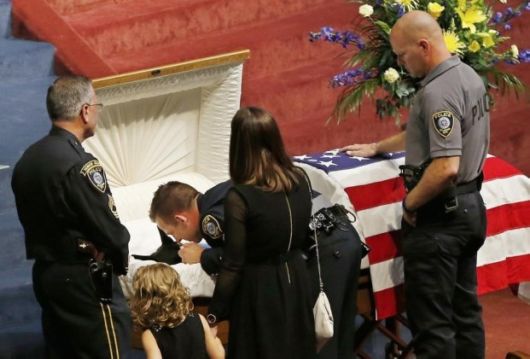 19. Gerald F. Kicanas, Bishop of Tucson offering communion to people on the Mexican side of the border in Nogales, Arizona.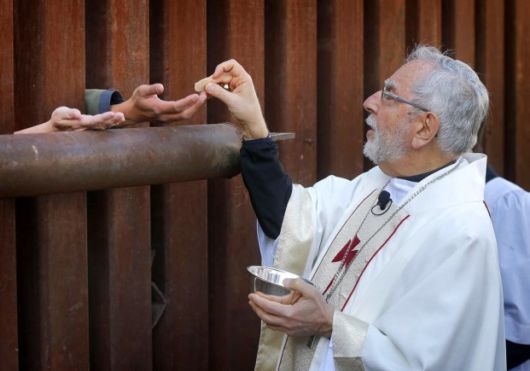 20. In Martin Place, Sydney, Australia, a hostage runs into the arms of an armed police officer responding to a gunman who has sieged a local cafe.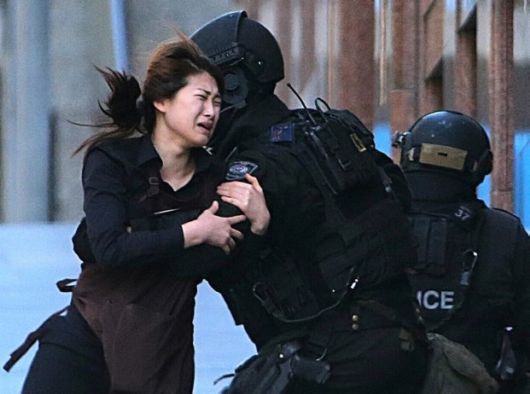 21. Michael Brown Sr. cries as the casket of his son, Michael Brown Jr. is lowered during the funeral service in Normandy, Missouri.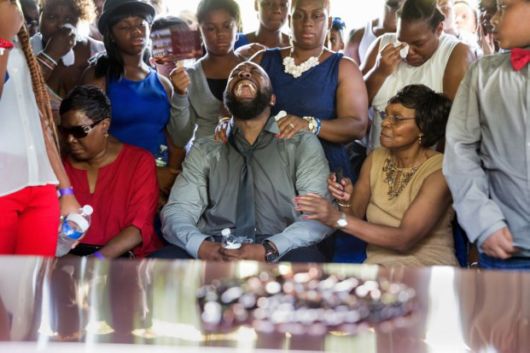 22. The caskets of three Royal Canadian Mounted Police officers are carried during a regimental funeral in Moncton, New Brunswick.
23. In Portland, Oregon, people gather in support of protests in Ferguson, Missouri. A young boy, Devonte Hart, hugs Portland police Sgt. Bret Barnum.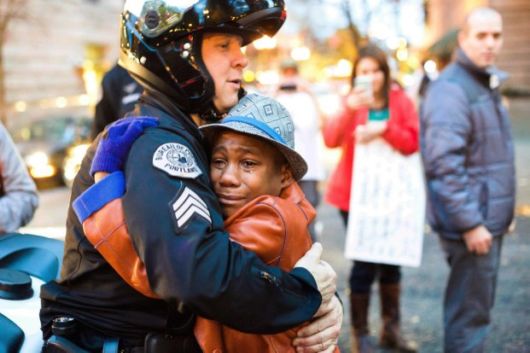 24. In Tisina, northern Bosnia-Herzegovina, a Slovenian rescue team winch a baby to safety from the worst flooding in Bosnia and Serbia for 120 years.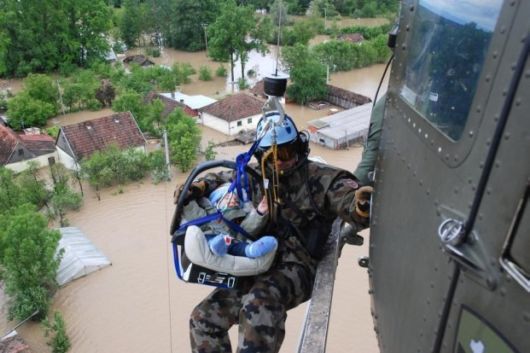 25. Mitzi Richards, owner of Huntington Lake marina, carrying her granddaughter along the dock of a now dried up river bed due to severe drought in California.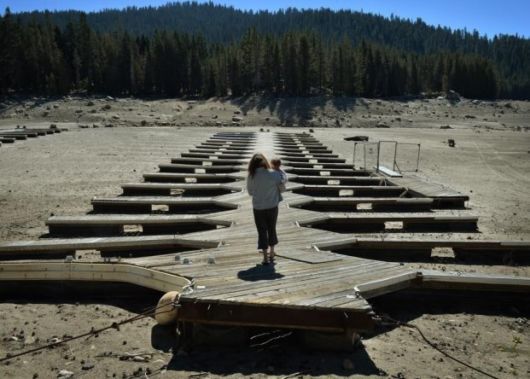 26. Four women wearing a full veil show their inked fingers to celebrate voting in the first parliamentary election in Iraq, Baghdad, since the U.S. troops withdrew.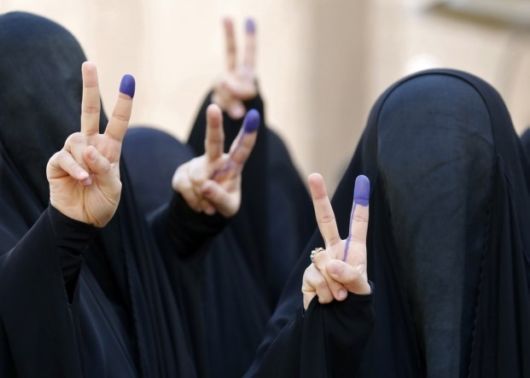 27. Mount Sinabung erupting in Sukandebi, North Sumatra, Indonesia, as young students play at school.
28. Protesters in Hong Kong hold their cell phones up to show solidarity in front of the headquarters of Legislative Council.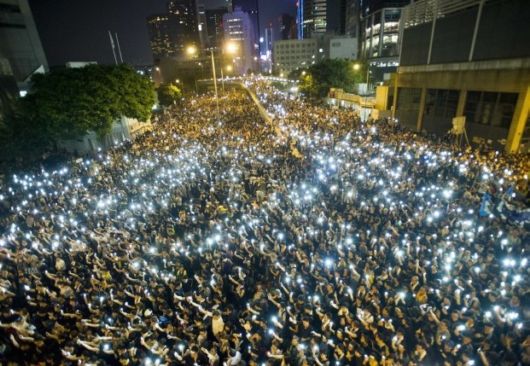 29.Walking towards the MSF treatment center in Paynesville, Liberia, a health worker carries a child who is suspected of having Ebola.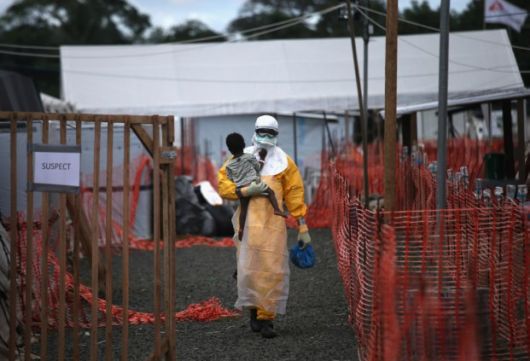 30. Children playing around a man dressed as Batman in the Favela do Metro slum, near to Maracana stadium where the 2014 World Cup was hosted in Rio de Janeiro, Brazil.